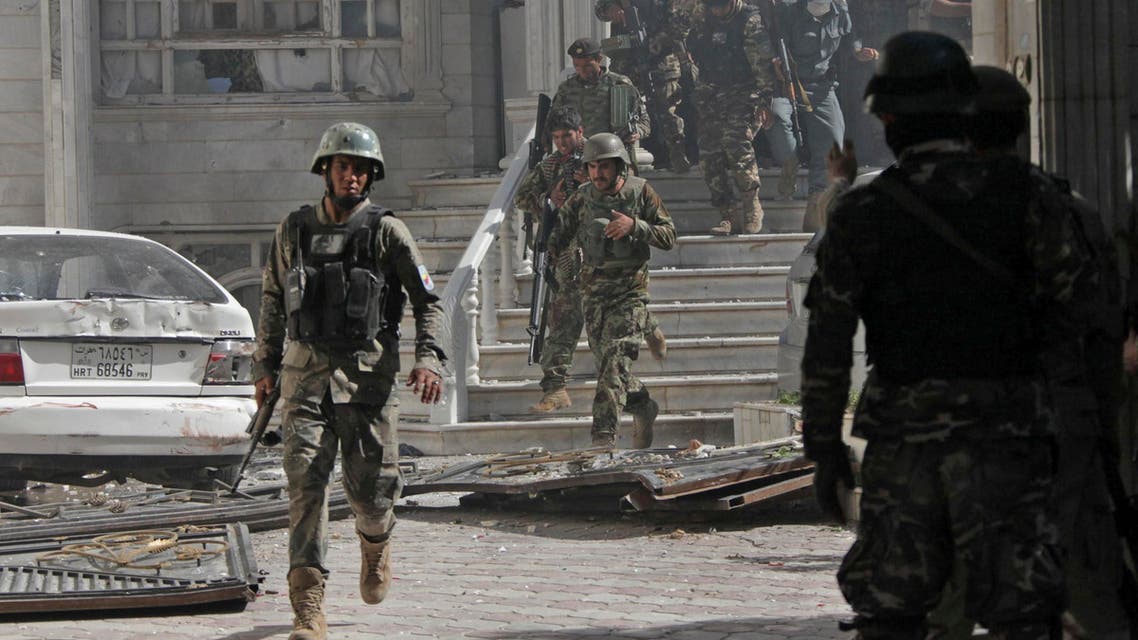 U.S. commander lifts secrecy on aid to Afghan army
General John Campbell had classified details of the assistance program for Afghan security forces
The U.S. military has performed another U-turn and will publicly release information about its aid for Afghan forces, after coming under criticism for declaring the data top secret, officials said Monday.

The commander of U.S. and NATO troops in Afghanistan, General John Campbell, had classified details of the assistance program for Afghan security forces, saying the data could be exploited by Taliban insurgents.

His move drew complaints from a U.S. government watchdog, the Special Inspector General for Afghanistan Reconstruction (SIGAR), which accused the Pentagon last week of depriving American taxpayers of vital information about the $65 billion program to bolster the Afghan army and police.

But Campbell softened his stance on Monday. His headquarters in Kabul has declassified most of the information that has been withheld, while only keeping secret those details related to the combat readiness of Afghan National Security Forces (ANSF) units, officials said.

The U.S. military mission in Afghanistan "has since gone back and separated data releasable to the public from classified ANSF readiness data based on the SIGAR's request to release more information to the public," a military officer said.

"General Campbell has not changed his position in regard to the importance of protecting ANSF readiness data, which remains classified," the officer said.

The U.S. military mission "is fully committed" to cooperating with the inspector general, he said.

For six years, the Pentagon has publicly reported a range of data to the inspector general about U.S. aid to Afghan forces and the state of the country's troubled police and army.

The information has provided an important measure for assessing the progress of the Afghan forces and the effect of Western assistance.