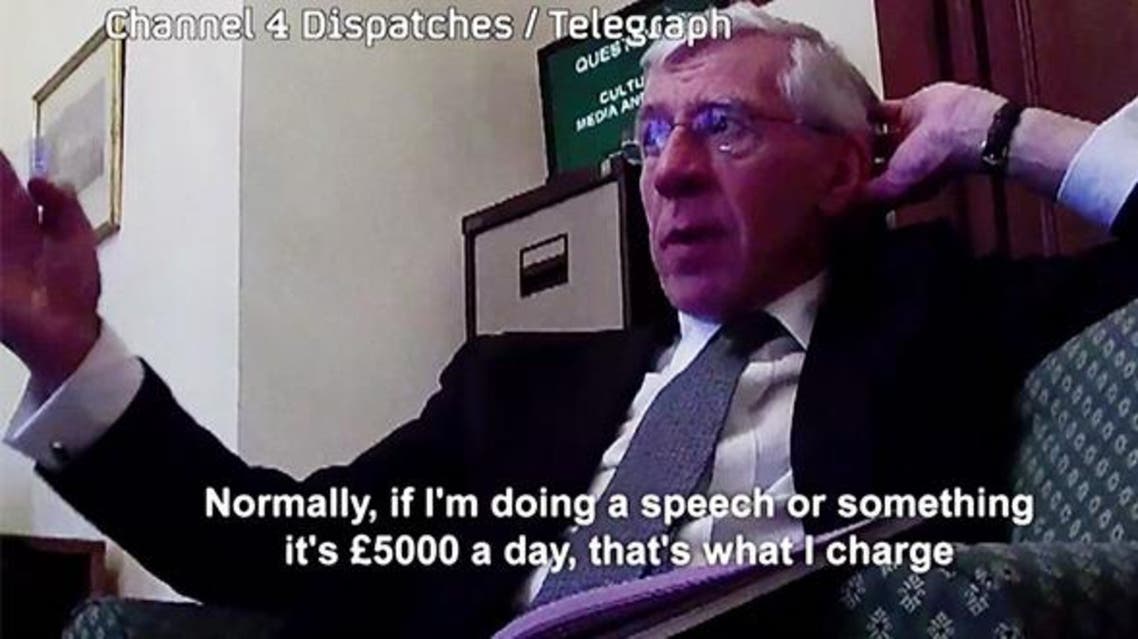 Senior UK lawmakers deny wrongdoing over 'cash for access' report
Undercover reporters filmed them offering their services to a fictitious Chinese company
Two former British foreign ministers have denied wrongdoing after undercover reporters filmed them offering their services to a fictitious Chinese company in return for payments of thousands of pounds.
Malcolm Rifkind, a member of Prime Minister David Cameron's Conservative Party tells the reporters he has "useful access" to every British ambassador in the world, while opposition Labour lawmaker Jack Straw talks of working "under the radar" to use his influence to change European Union rules.
Both have referred themselves to the Parliamentary Commissioner for Standards following the allegations, made in an investigation by the Telegraph newspaper and Channel 4.

There was no suggestion the pair had done anything illegal, and both deny that they breached parliamentary rules.
"These are very serious allegations, they're unfounded and I'm going to fight them with all my strength," Rifkind told BBC radio.
Rifkind said he hadn't accepted anything from the company and wasn't at the negotiating stage, but had just gone to the meeting to hear what they had to say.
The BBC said Straw, who had already announced he was stepping down at an election in May, also said he had done nothing "improper" and that he had made it clear to the company the discussions were about what he might do when he was no longer an elected member of parliament.