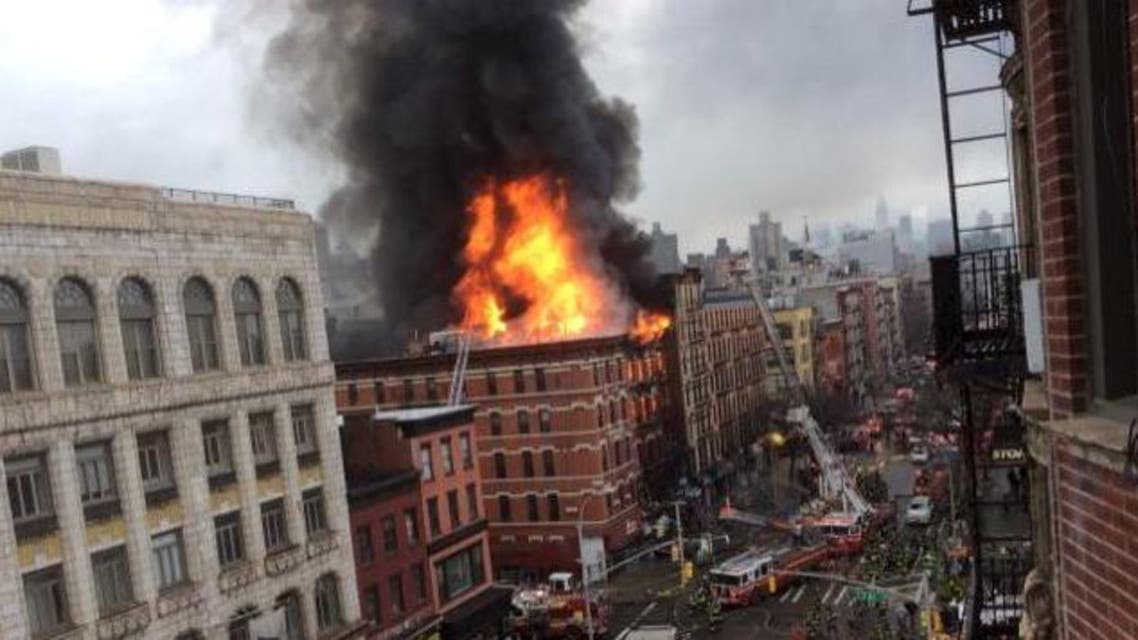 Major blaze rips through New York building
At least two people in a critical condition were rushed to a hospital
A major blaze tore through a commercial and residential block in New York's East Village on Thursday following a building collapse and possible explosion, the fire department said.

At least two people in a critical condition were rushed to a hospital and more than 250 fire fighters were battling to control the raging flames at 125 Second Avenue, a spokesman told AFP.

An entire building was engulfed in angry red flames and the lower two floors appeared partially collapsed, television footage and press photographs showed.

Thick gray smoke spewed over the Manhattan skyline and a large number of fire engines raced toward the area with sirens blaring, an AFP reporter said.


It was unclear how many people may have been inside the building, nor how many businesses or apartments it housed. The fire department described it as a mixed commercial-residential property.

"We have heavy fire on the scene," the fire department said.

The incident comes just over a year after eight people were killed when a gas explosion leveled two apartment buildings in Harlem in northern Manhattan on March 12, 2014.

The East Village is one of the most popular areas of New York, home to a large number of students and wealthy professionals, and stuffed with boutiques, restaurants, nightclubs and cafes.