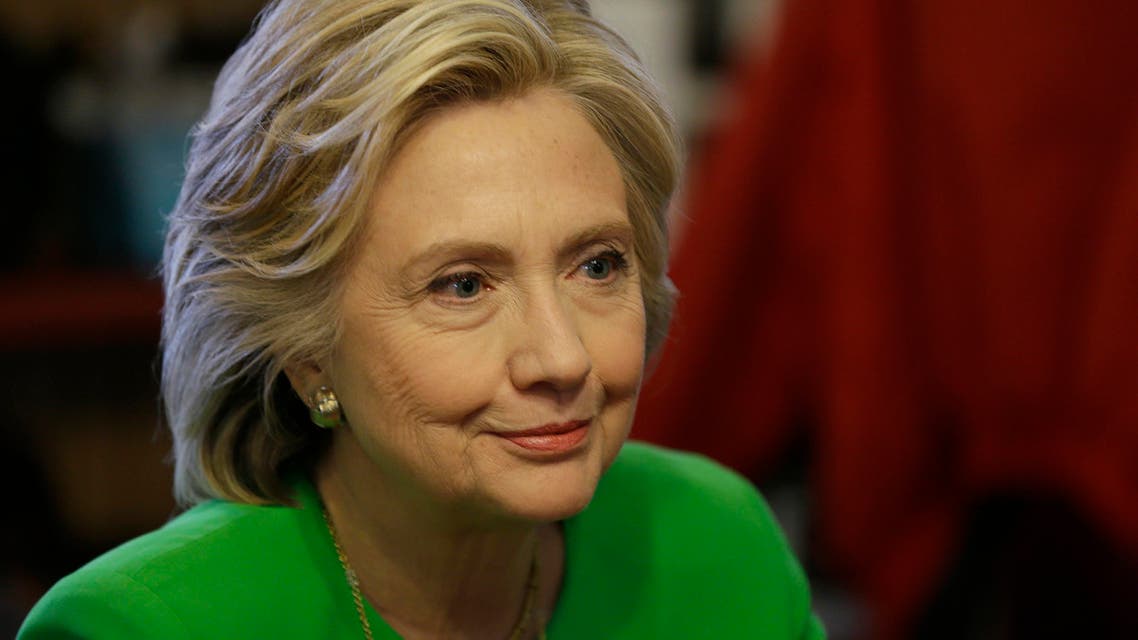 Clinton starts White House campaign
Hillary Rodham Clinton made her 2016 presidential campaign debut in Iowa at a small-town gathering on Tuesday
Hillary Rodham Clinton made her 2016 presidential campaign debut in Iowa at a small-town gathering on Tuesday, part of a concerted effort to tamp down big expectations and hold personal "conversations" with voters.

Clinton, seeking to become America's first female president, announced her candidacy in a video posted online Sunday and left by van on a trip from her New York home to Iowa, the Midwestern state whose caucuses kick off the long, state-by-state nomination contest.

She toured a community college and held a round-table discussion with students and teachers in the town of Monticello.

On her way, she popped into a coffee stop in the Mississippi River town of LeClaire, sticking with her strategy to hold small events that allow her to speak with individual voters. She spoke with LeClaire Mayor Bob Scannell, an independent who said Clinton has his vote.

In a fundraising email to supporters on Monday, Clinton promised not to take anything for granted and to "work my heart out to earn every single vote."

The former first lady, U.S. senator and secretary of state appears unlikely to face a formidable Democratic opponent in the primary campaign, unlike in 2008 when she lost the nomination to Barack Obama.

Should she win the nomination, Clinton would face the winner of a crowded Republican primary field that could feature as many as two dozen candidates. Three Republican senators have already entered the race - Marco Rubio of Florida, Ted Cruz of Texas, and Rand Paul of Kentucky.

Despite Clinton's efforts to avoid an aura of inevitability, her potential Republican rivals are already treating her as the Democratic nominee.

Announcing his own 2016 campaign to top donors Monday, Rubio branded Clinton as "a leader from yesterday who wants to take us back to yesterday."

Clinton is also taking a low-key approach to fundraising, forgoing the celebrity-studded fundraisers that marked her husband's presidency, as well as the high-dollar private events put on this year by a potential Republican rival, former Florida Gov. Jeb Bush, the brother and son of former presidents.
Instead, Clinton's initial appeals for money will be for small-dollar donations collected over the Internet instead of in swanky fundraising blowouts in New York, Los Angeles and Silicon Valley.

Advisers have set a modest goal of raising $100 million for the primary campaign and will not initially accept donations for the general election.

"Everyone knows that over time Hillary Clinton will raise enough to be competitive," said Tom Nides, a top Wall Street supporter and former State Department adviser to Clinton. "Her objective is not to raise money to prove that she can. It's to build the grassroots organization."