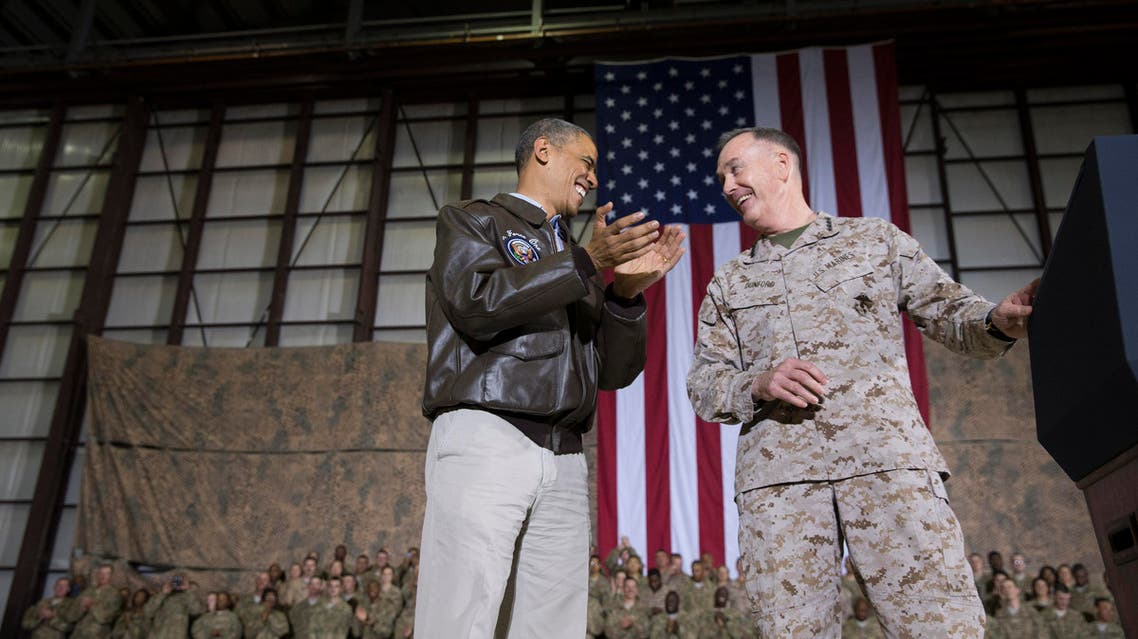 Obama to nominate Gen. Dunford as next Joint Chiefs chairman
President Obama plans to nominate General Dunford to replace General Dempsey as chairman of the Joint Chiefs of Staff
U.S. President Barack Obama plans to nominate Marine General Joseph Dunford as the next chairman of the Joint Chiefs of Staff, the U.S. military's top officer, officials said Monday.

Dunford -- who is currently the commandant of the U.S. Marine Corps -- would replace General Martin Dempsey in the post. The formal announcement was expected to take place at the White House on Tuesday, the officials said.

The chairman of the Joint Chiefs of Staff acts as the top military advisor to the president and the secretary of defense.

The 59-year-old Dunford, a native of Boston, served as the commander of NATO's International Security Assistance Force in Afghanistan from February 2013 until August 2014, according to a biography on the Pentagon's website.

He has served in the Marine Corps for more than 35 years.

Dempsey has been in the post since 2011.