British ISIS recruits are taking a 'new route' to reach Syria
British jihadists en route to ISIS have switched routes from going through Turkey to going through Italy to avoid airport detection
British ISIS recruits have begun switching their routes to Syria, traveling through Italy to Libya to avoid detection, The Guardian reported this week.
The new route, which avoids going through the popular but heavily guarded Turkish border –used to directly reach Syria – reportedly allows the militants to avoid security measures in UK airports.
They are now reported to be crossing the English Channel to France and driving through Italy before sailing over to Libya or Tunisia – all before heading to Syria, according to sources monitoring British jihadist movements.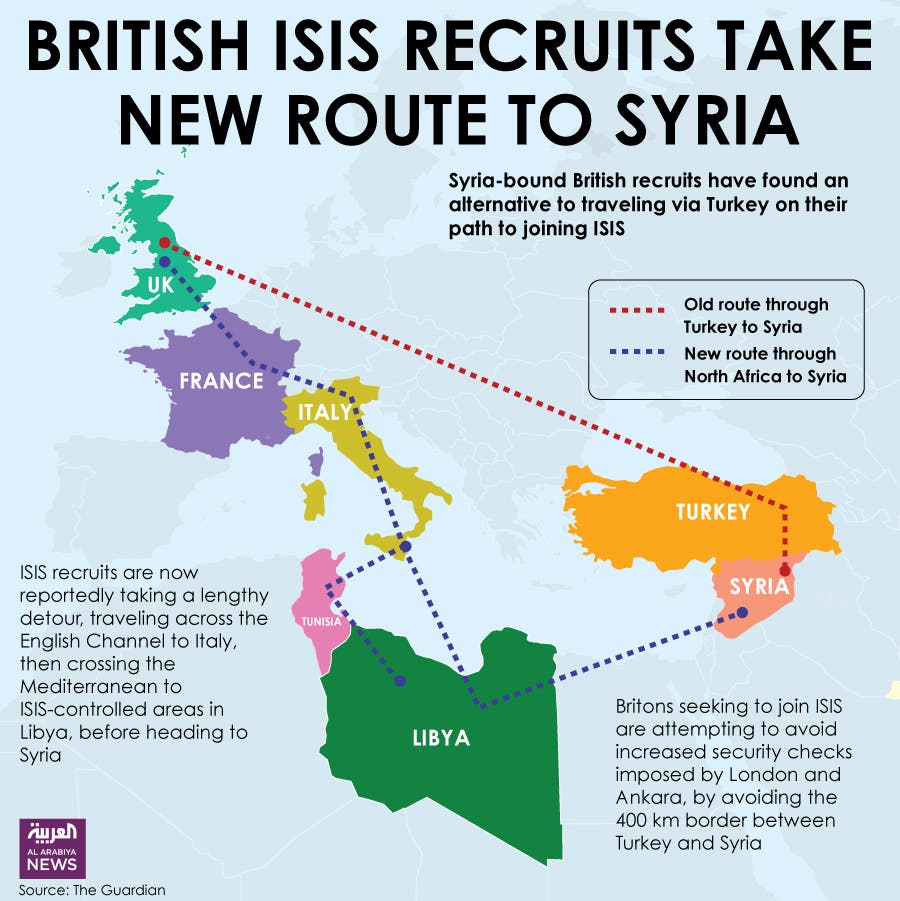 "We are seeing more and more taking the route across the Mediterranean to Libya; it's becoming established. When they get there they are looked after. You can even follow some of them on Facebook going through Italy," a source told The Guardian.
ISIS militants have recently seized the Libyan city of Sirte, the hometown of late Libyan leader Muammar Qaddafi, and as the country is falling to the increasing control of the militants, it is also reportedly becoming a more favorable destination for British recruits to avoid being stopped by authorities.
An adviser to the Libyan government expressed concerns last month that the same route is being used to ISIS fighters to enter Europe on migrant boats, making it hard to differentiate them from Libyan migrants or to verify the fears.