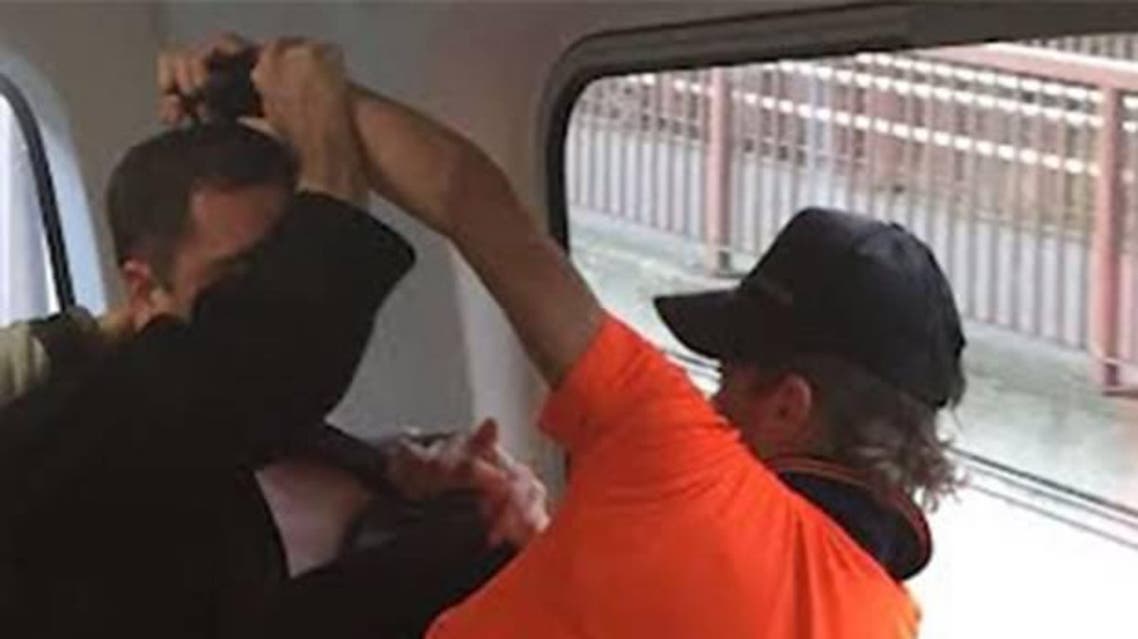 Australian man beaten while defending Muslim women on train
Police are investigating the incident that started when two men verbally abused the group of head scarfed women
An Australian man has been attacked as he defended three Muslim women after they were verbally abused in a train in Melbourne.
Police are investigating the incident that started when two men verbally abused the group of head scarfed women.

Australia's The Age newspaper claims one of the men criticized the women for their headscarves when they sat next to them saying: "You shouldn't be wearing that s*** in Australia."
Jason Cias, 36, said he was hit in the face after an argument broke out and one of the older women spoke in Arabic in a bid to diffuse the situation. The men then said: "You shouldn't be speaking that s*** in Australia."
As the women got off the train, one of the men hurled a sexual threat to which Cias reacted. Cias said in comments carried by The Independent: "I said to the guy, 'Mate, they're women'. The implication there was you don't threaten people, particularly women."
Cias was then punched in the face by one of the men. The incident was videoed by onlookers. All picture and video evidence has been handed to the police.
The incident left Cias with a black eye however he told news.com.au that he wished he had intervened even earlier.
Victoria Police said they would be investigating the incident on the train.