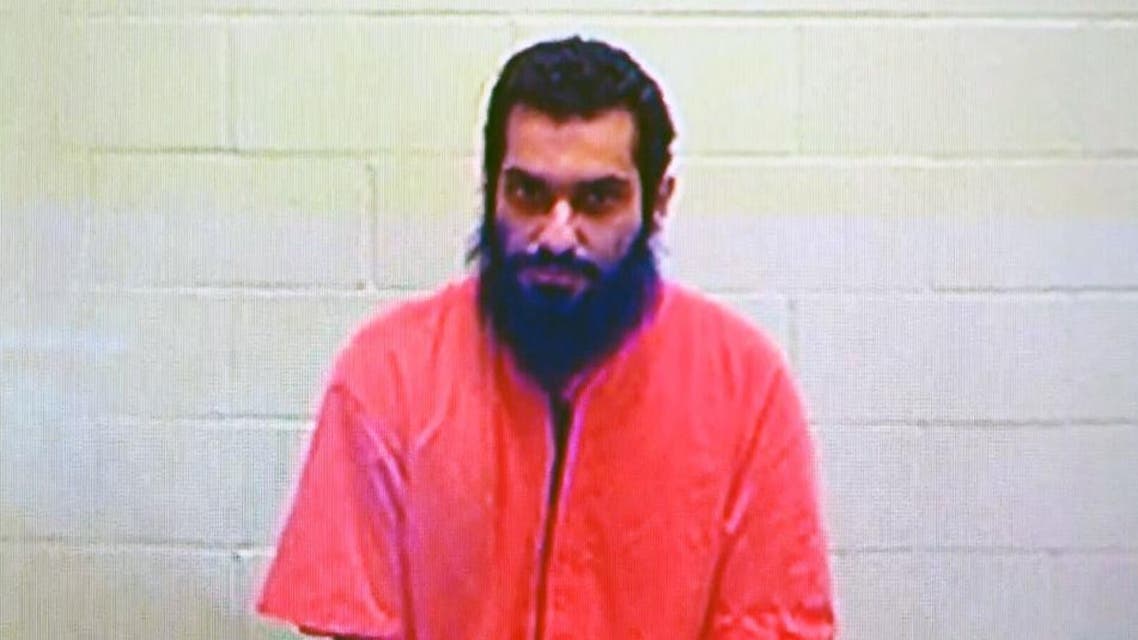 Pakistani accused in Toronto bomb plot ordered deported
Canada's immigration board said Friday that Jahanzeb Malik cannot remain in Canada because he is a security threat
A Pakistani man living in Canada who is accused of plotting to bomb the U.S. Consulate and other buildings in Toronto will be deported.
Canada's immigration board said Friday that Jahanzeb Malik cannot remain in Canada because he is a security threat.
Malik's lawyer Anser Farooq told an Immigration and Refugee Board detention hearing Friday that his client won't fight the deportation order. He is expected to be deported within the next several weeks.
Malik, 33, was arrested in March for allegedly plotting to use remote-controlled bombs to blow up the U.S. Consulate and Toronto's financial buildings. Authorities contend he's a supporter of the Islamic State group.
The immigration board previously heard how an undercover Royal Canadian Mounted Police officer befriended Malik, who professed support for terror groups.
The agent had testified Malik was a Sunni extremist who professed sympathies for terror groups. Among other things, the officer said Malik showed him videos of ISIS beheadings, asked about making explosives, and told him he had received weapons training in Libya.
"The evidence provides credible and compelling reasons to find that Mr. Malik planned and intended to carry out an attack by car bombing a building in the financial district in Toronto," said Immigration and Refugee Board member Andy Laut.
"Mr. Malik was motivated to do so by his jihadist ideology and planned to do so for the purpose of intimidating the population," he said.
A handcuffed Malik, who appeared at his detention review via video link from a prison in Lindsay, Ontario, showed little reaction when his lawyer gave him the news.
In a separate case decided last month, another Pakistani man living in Canada was ordered to be deported. The board ruled that Muhammad Aqeeq Ansari posed a danger to national security because he had amassed a collection of high-power guns.