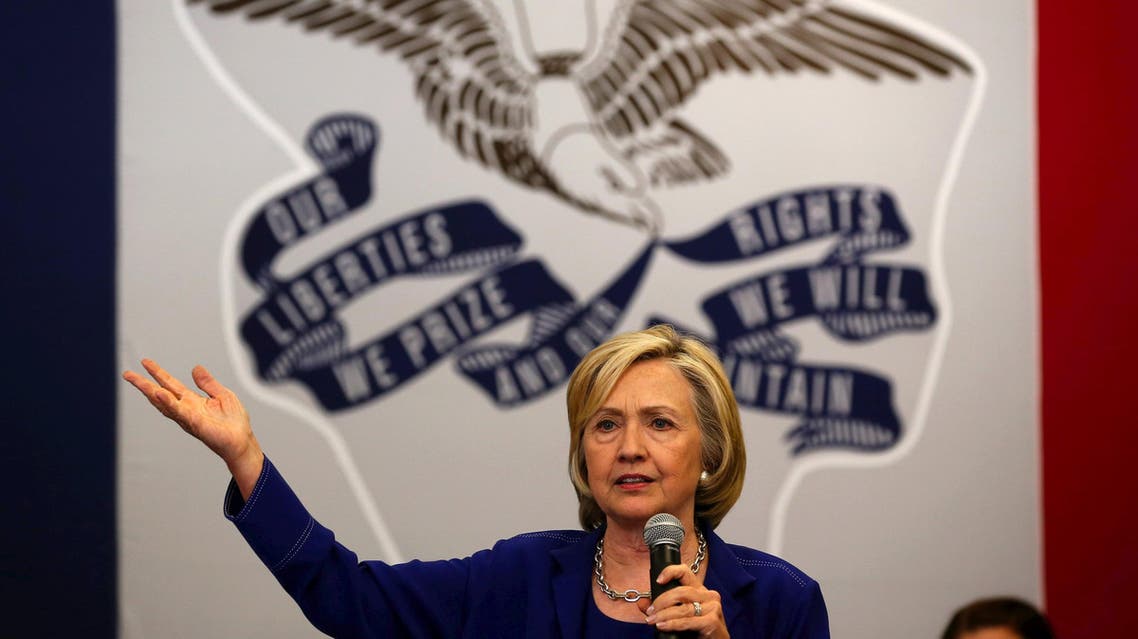 Clinton blames image slump on Republican attacks
She said the issue of her private email account and personal server while secretary of state was 'being blown up'
Hillary Clinton accused Republicans Tuesday of waging a "constant barrage of attacks" on her and blamed them for whipping up doubts about her trustworthiness over an email scandal that threatens her White House ambitions.

The 2016 Democratic presidential frontrunner said the issue of her private email account and personal server while secretary of state was "being blown up with no basis in law or in fact" by critics who are warning voters she sought to hide secretive communications from the public.

Clinton made the outspoken comments in a 20-minute CNN interview -- her first with a US television organization since she launched her campaign for the Democratic nomination in April.

"This is being in effect used by the Republicans in the Congress, OK. But I want people to understand what the truth is. And the truth is, everything I did was permitted," Clinton said, referring to her use of her private email account to communicate with staffers, dignitaries and others from 2009 to 2013.

"And I went above and beyond what anybody could have expected in making sure that if the State Department didn't capture something, I made a real effort to get it to them."

Clinton has handed over 55,000 pages from about 30,000 official emails, the texts of which are being publicly released after authorities redact sensitive information. About 2,000 emails have already been made public.

When pressed on whether Clinton felt she bore any responsibility for a majority of American voters in polls saying she was not honest or trustworthy, Clinton blamed the "constant barrage of attacks that are largely fomented by and coming from the right."

"I can only tell you... that this has been a theme that has been used against me and my husband for many, many years," she added. "And at the end of the day, I think voters sort it all out."

She also expected that voters were not likely to obsess over her email practices, but rather "what I'm going to do for the economy," education, immigration and health care.

"They trust me to have a plan and to be committed to carrying out that plan, and they should. Because I will," Clinton vowed.

When pressed on why she deleted 30,000 personal emails and wiped her server clean after presenting her official correspondence to the State Department, she matter-of-factly stated that "I turned over everything I was obligated to turn over, and then I moved on."

Clinton said she will unveil some of her economic proposals in a speech on Monday.