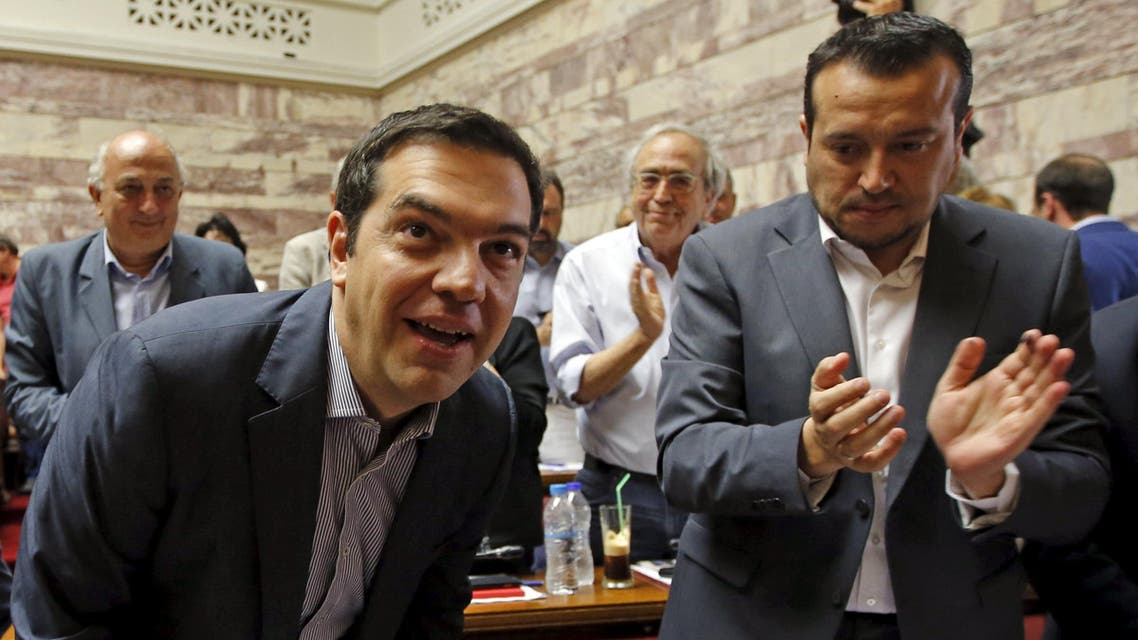 Greece says offering pension and tax reforms in return for debt relief, aid
The government later released a 13-page document detailing its new bailout plan
Greece has submitted to its eurozone creditors a new bailout plan proposing a pensions overhaul and tax hikes in return for debt relief and a three-year rescue loan, a government source said early Friday.

"The Greek proposal... includes funding of the country's financing needs... for three years, debt adjustment and a front-loaded investment package of 35 billion euros ($38 billion)," the source said.

The government later released a 13-page document detailing its new bailout plan, with proposals that closely resembled those put forward by Greece's international creditors before talks broke down last month.

Athens had already on Wednesday formally submitted a request for a three-year loan program from the European Stability Mechanism (ESM), the EU's lender of last resort, but has yet to specify how much it has asked for.

And the 35-billion-euro package earmarked for growth-enhancing measures had already been set aside for Greece by the European Commission.

On Friday, the Greek parliament will be asked to authorize Prime Minister Alexis Tsipras and other senior officials to negotiate with the creditors on the basis of this latest bailout plan, state news agency ANA said.

Greece had been given a final chance to submit new bailout proposals by midnight on Thursday to save the country's collapsing economy and stave off a humiliating exit from the eurozone.

As demanded by its EU-IMF creditors, the radical left government has agreed to discourage early retirement and ask for higher health contributions from pensioners.

Athens also pledges to raise sales tax revenue by 1.0 percent of gross domestic product.

Tax on shipping, corporate tax and a luxury tax will be increased and a crackdown will be energetically pursued against tax evasion, according to the document.

On the privatization front, Athens has given in to demands to sell the state's remaining shares in telecoms giant OTE, and will announce binding bid dates for the privatization of the ports of Piraeus and Thessaloniki for no later than October.

In contrast, whereas the creditors had demanded a 400-million-euro reduction in military spending, Athens is offering to cut 100 million this year and 200 million in 2016.

And instead of abolishing a 30-percent tax break on all its islands, as requested by creditors, the government said it only wants to scrap the measure on the wealthiest islands and those most popular with tourists.