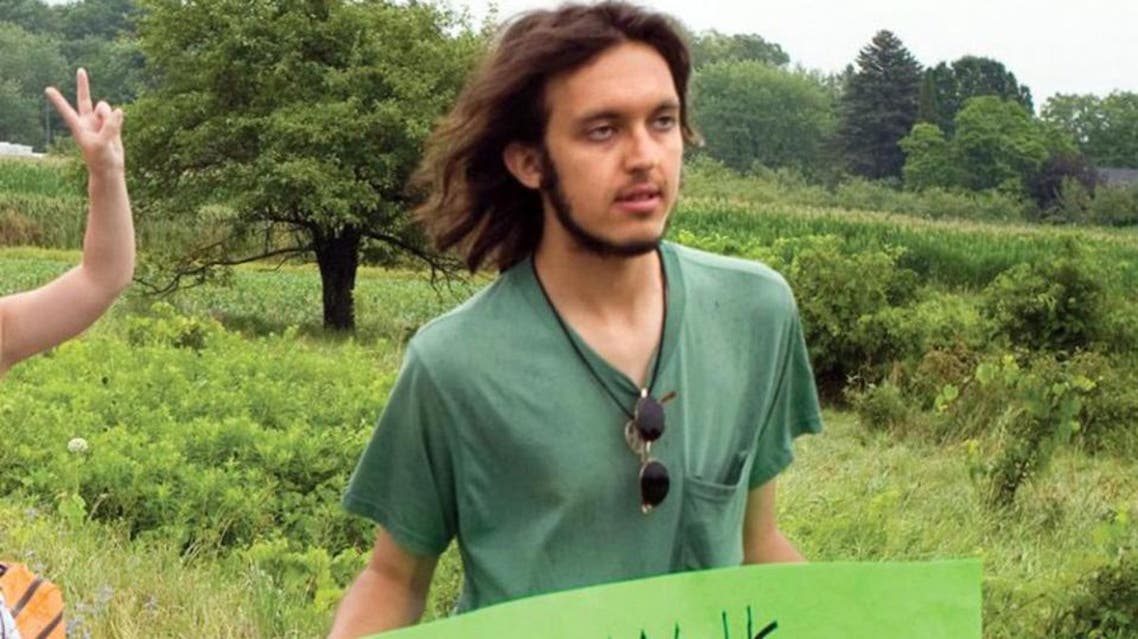 American police officer's son arrested in terror case
He was detained after allegedly taking delivery of four weapons -- two rifles and two pistols -- from an FBI informant
The son of a U.S. police officer, who has a history of mental illness and was on probation for drinking, has been charged in connection with an alleged terror plot, officials said Monday.

Alexander Ciccolo, 23, also known as Ali al-Amriki, was arrested on Independence Day in the northeastern state of Massachusetts and is due to appear in court to answer firearms charges on Tuesday.

He was detained after allegedly taking delivery of four weapons -- two rifles and two pistols -- from an FBI informant. Prosecutors said he had a knife strapped to his waist at the same time.

They allege that he is a supporter of the Islamic State (IS) extremist group, who wanted to wage a gun and bomb attack on college dorms and a cafeteria that would be broadcast live on the Internet.

Partially made Molotov cocktails were found in his apartment and he was monitored buying a pressure cooker similar to that used in the 2013 Boston Marathon bombings, court papers allege.

The head of the FBI, James Comey, last week briefed the Senate select committee on intelligence that upwards of 200 Americans have traveled or attempted to travel to Syria to join up with IS.

But court documents unsealed on Monday portrayed a disturbed Ciccolo, an individual with "a long history of mental illness" who was put on probation in February for a drinking conviction.

While in custody, he stabbed a nurse's head with a pen during a routine medical exam that left a hole in the skin and broke the pen in half, court papers said.

In the 18 months prior to his arrest he became "obsessed with Islam," prosecutors claim.

Last year, the 13th anniversary of the September 11, 2001 attacks, the FBI was tipped off that Ciccolo allegedly had expressed a desire to go to Iraq or Syria to fight for IS.

The FBI says that he operated a Facebook page under the name Ali Al Amriki, that was a platform for extremist postings.

Under the photo of a man holding a machete, was written "another day in the forest strengthening myself" and next to the image of a dead American soldier, was written "Thank you Islamic State!"

Last month, he allegedly told an informant about his intention to travel inter-state to bomb two bars and a police station, before switching his focus to attacking a university instead.

Further concerns were raised by Ciccolo's alleged praise of the June 26 massacre of 38 foreign holidaymakers on a beach in Tunisia, which he is accused of calling a "huge accomplishment."

His family issued a statement through the Boston police department saying they were "saddened and disappointed" but thanking authorities for preventing "any loss of life or harm to others.

"At this time, we would ask that the public and the media recognize our grief and respect our desire for privacy," they said.

His police captain father was reportedly one of the first responders to the 2013 Boston Marathon bombings that killed three people and wounded 264 others, carried out by brothers of Chechen descent.