Turkish police break up anti-ISIS march in Ankara
Turkish police use water cannon to disperse an anti-ISIS demonstration in Ankara
Turkish police on Saturday used water cannon to disperse a demonstration in Ankara condemning violence by the Islamic State of Iraq and Syria (ISIS) militants, making several arrests, an AFP reporter said.

Hundreds of people turned out in Ankara to condemn Monday's suicide bombing blamed on ISIS that left 32 dead on Syrian border, as well as denouncing the government of President Recep Tayyip Erdogan.

But the police, who well outnumbered the demonstrators, intervened with water cannon and pepper spray to disperse the demonstration.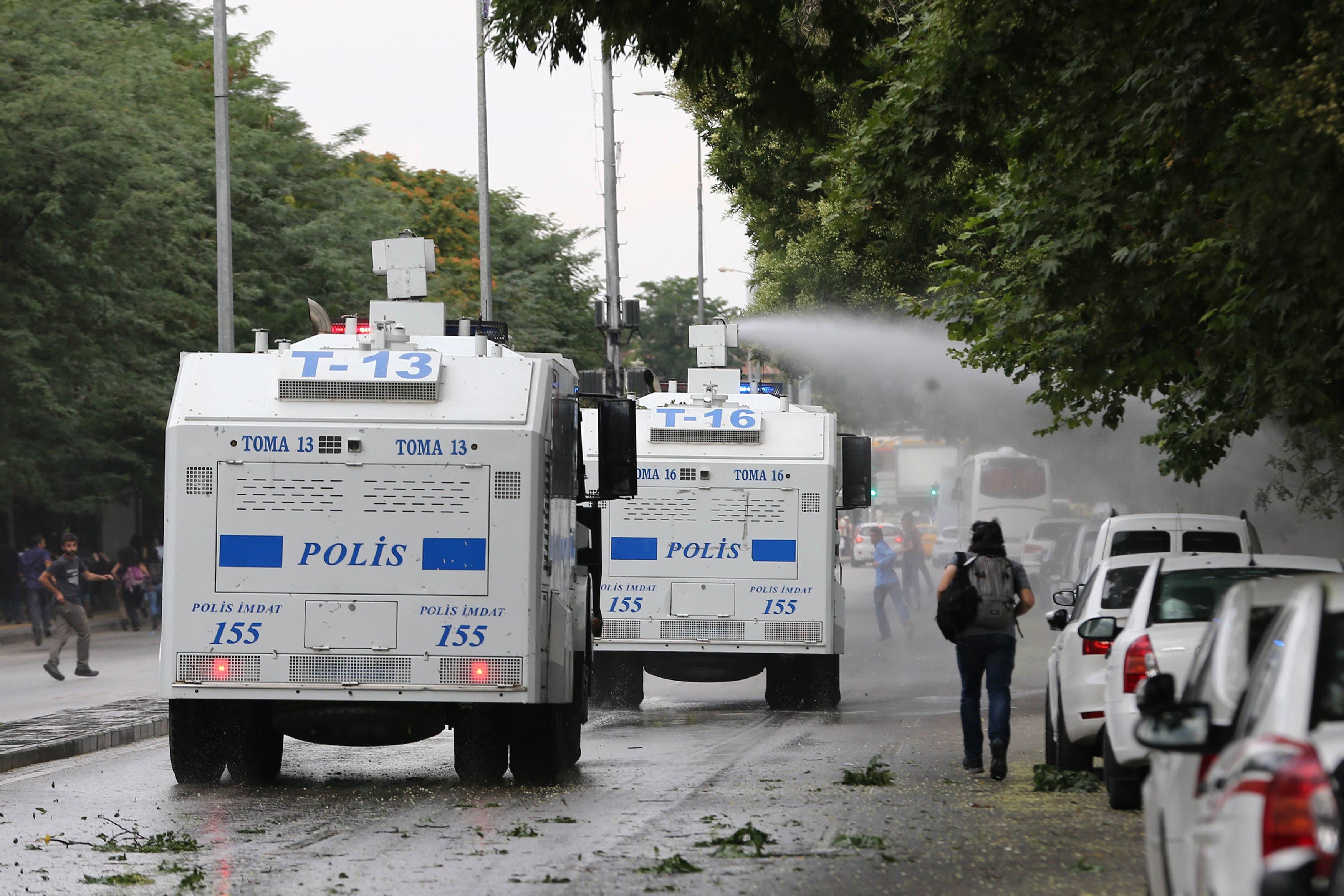 Turkish media reports said that over 30 people were arrested.

Even as it bombs ISIS targets in Syria, Turkey has in recent days shown little tolerance for demonstrations against the jihadists' campaign of violence.

The protesters have also angrily denounced the Turkish government, whom they accuse of allowing ISIS jihadists inside Turkish territory.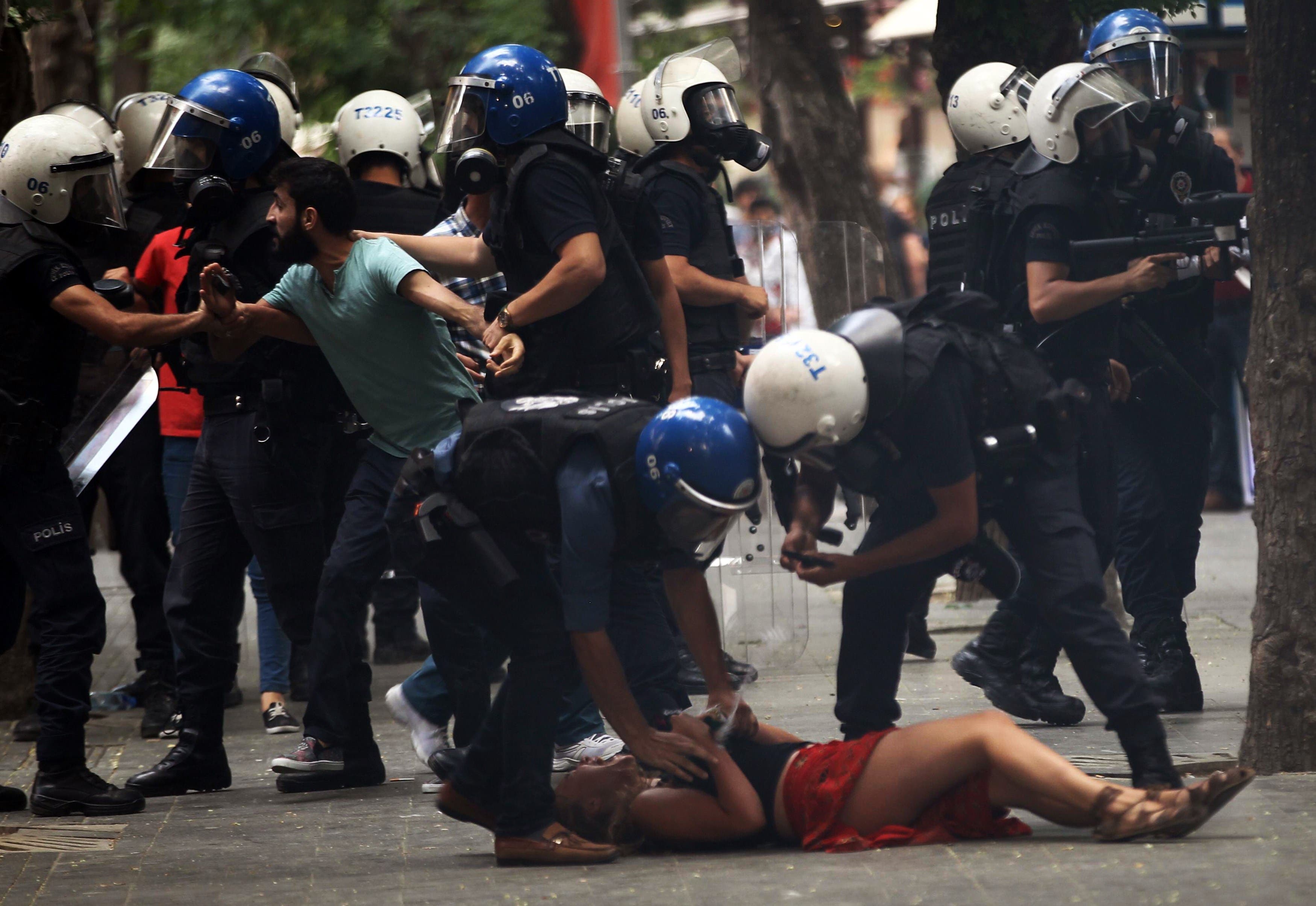 The Istanbul authorities on Saturday banned a planned anti-jihadist "peace march" scheduled to take place in the Turkish metropolis this Sunday, citing security and traffic congestion.

Meanwhile police in the Istanbul district of Gazi also used water cannon to disperse a procession remembering Gunay Ozaslan, a leftist activist who was killed on Friday during early morning police raids, the Dogan news agency said.