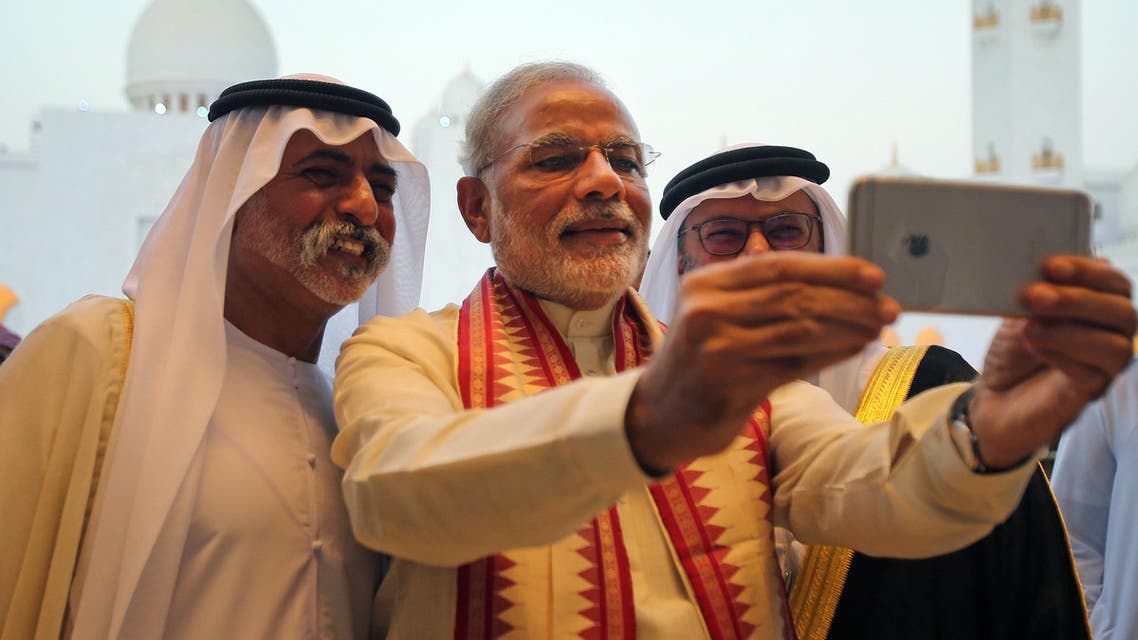 Modi addresses Indian community in Dubai
Indian Prime Minister will give a speech on Monday night in Dubai Cricket Stadium in presence of tens of thousands of his compatriots living in the GCC
Indian Prime Minister Narendra Modi visited a labour camp in Abu Dhabi on Sunday. Some 2.6 million Indians live and work in the UAE, according to Indian embassy figures. The embassy estimates about 60 percent of those are blue-collar workers.

Monday night, pitching for a "decisive battle" against terrorism, Modi asked countries to choose if they are with sponsors of the menace or against them as he underlined that dialogue is the only way to resolve all issues with neighbours.
The Prime Minister, who wrapped up his two-day visit to UAE, told a gathering of around 50,000 Indians at the Dubai International Cricket stadium that the message of collective fight against terrorism which has emanated from here will be "understood" by those sponsoring terrorism.
"The UAE said that they will support India in our bid for a permanent seat for the UN Security Council," he told the audience as they erupted in applause and cheers, many waving the Indian flag. "India should get the permanent seat in the Security Council."