Britain to take 20,000 Syrian refugees
Germany would take 31,443 and France 24,031, to relieve the burden on Greece, Italy and Hungary
Britain will take 20,000 Syrian refugees from camps near the embattled country's borders over the next five years, Prime Minister David Cameron said on Monday.
"We are proposing the UK should resettle up to 20,000 refugees over the life of this parliament," Cameron said in a statement in the House of Commons.
While Germany and France will take nearly half of the 120,000 refugees to be relocated from frontline states under a plan by European Commission chief Jean-Claude Juncker, a European source told AFP earlier on Monday.

According to Juncker's proposal for mandatory quotas for EU states which is set to be unveiled Wednesday, Germany would take 31,443 and France 24,031, to relieve the burden on Greece, Italy and Hungary, the source said.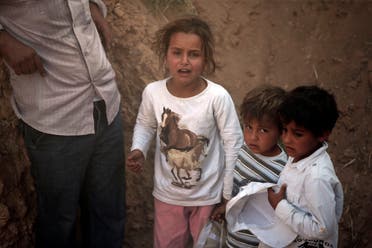 During a press conference at the Elysee Palace in Paris, French President Francois Hollande confirmed that France will be taking accept 24,000 refugees under European
Commission's plan.
"This is a crisis, and it is a grave and dramatic one. It can be brought under control and it will be," he said.
German Chancellor Angela Merkel said on Monday the record influx of refugees to Europe's biggest economy will change the country in coming years.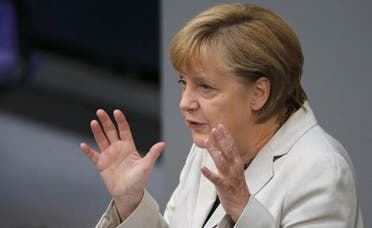 "What we are experiencing now is something that will occupy and change our country in coming years," she said after 20,000 migrants arrived at the weekend alone.
Additional funds
Germany, which is currently opening its doors to a record number of refugees, will allocate an additional $6.7 bln in public funds next year to cover the cost of looking after them, the ruling coalition parties decided on Monday.
"The federal government will increase its 2016 budget by 3.0 billion euros to cope with the situation with refugees and asylum-seekers and the regional state governments and local authorities will make available a further 3.0 billion euros," the conservative CDU and Social Democrat SPD parties said in a joint statement issued after a late night meeting on Sunday.
While Germany has seen a spate of xenophobic rallies and attacks against foreigners, especially in the former communist East, many people believe the country, given its dark wartime and Holocaust history and current wealth, has a special obligation to help refugees.
Greek island 'near explosion'
As more refugees leave for Europe, Greek Immigration Minister Yiannis Mouzalas said the island of Lesbos is "on the verge of explosion" with the arrival of more than 15,000 mainly Syrian refugees pushing local resources to the limit

Mouzalas told To Vima radio that boats taking refugees to the Greek mainland would soon be using a second port to ease pressure on the island of 85,000 inhabitants.

"Mytilene currently has 15,000-17,000 refugees and this is the official figure from all services," Mouzalas, a junior interior minister, told the station.

"We are placing emphasis here because the situation is on the verge of explosion," he said.

The minister said the second departure point would open at the fishing village of Sygri in coming days.

Lesbos is one of several Greek islands struggling with an influx of thousands of migrants, many of them Syrian refugees, setting sail from the nearby Turkish coast.

"We hope that in the next five days the (islanders) and the refugees will see clear signs of improvement," Mouzalas said.

Lesbos mayor Spyros Galinos on Saturday had called on the island residents to boycott national elections on September 20 in protest at the refugee buildup.
Influx receding
Meanwhile, the influx that saw more than 14,000 people flow into Austria from Hungary over the weekend at the main border point between the two countries appears to have subsided, at least for now.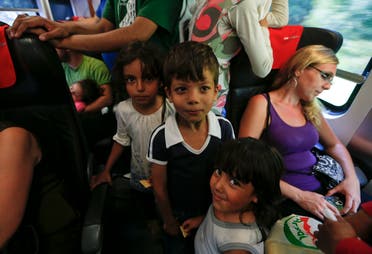 Austrian police said on Monday that 260 migrants crossed before midnight and left by train to Vienna. They say that no more had entered since, and normal traffic has resumed at the Nickelsdorf border crossing point.
From then on, about 2,500 refugees are expected to arrive in Germany via Austria by early Monday afternoon, after an estimated 20,000 came in over the weekend, a Bavarian official told reporters.
[With AFP, Associated Press and Reuters]