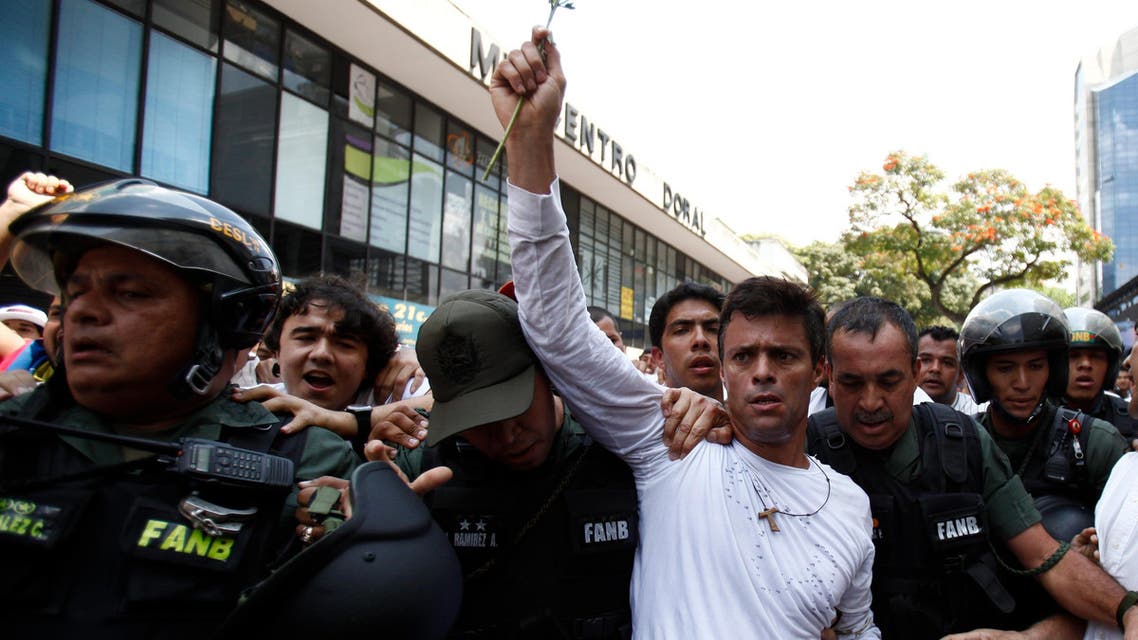 Venezuelan opposition leader gets 14 years in jail for 'inciting violence'
Venezuelan opposition leader Leopoldo Lopez was convicted and sentenced to almost 14 years in prison
Jailed Venezuelan opposition leader Leopoldo Lopez was convicted and sentenced on Thursday to almost 14 years in prison, the maximum allowed, for inciting violence as leader of protests last year in which several dozen people died.

About 200 Lopez supporters gathered in a Caracas plaza expressed disbelief and sadness when they learned of the verdict, with several weeping and consoling each other with hugs.

Reflecting the passions stirred by the trial on both sides of Venezuela's deep political divide, an elderly man died and several people were injured during clashes earlier Thursday outside the courthouse between government loyalists and Lopez supporters.

The opposition leader has repeatedly denied the charges and says he only urged peaceful demonstration against President Nicolas Maduro's socialist government.

Supporters of the 44-year-old, Harvard-educated former mayor of a wealthy Caracas district say the trial was marred by irregularities. The court rejected all but two defense witnesses, both of whom ultimately declined to testify, while letting the prosecution call more than 100.

The trial was all but closed to the public, and Lopez sometimes refused to attend out of protest. His lawyers said Judge Susana Barreiros abruptly ended the proceedings last week even though many witnesses had yet to take the stand.

Combined with time served, the sentence of 13 years, 9 months, 7 days, and 12 hours was the maximum punishment for Lopez's crimes.