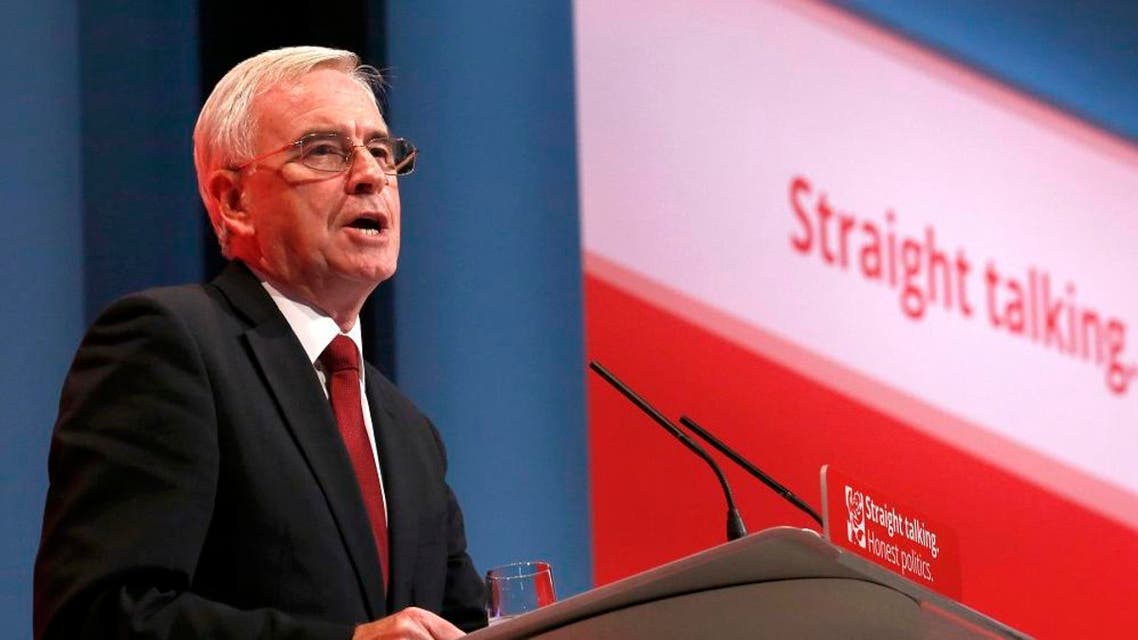 Senior British opposition lawmaker calls for 'free vote' on bombing Syria
Cameron has said he sees a strong case for conducting British air strikes against Islamic State
British opposition lawmakers should be free to vote in favor of air strikes in Syria if they wish, senior Labour lawmaker John McDonnell said on Tuesday, signaling that the party may not block Prime Minister David Cameron on the issue.

Cameron has said he sees a strong case for conducting British air strikes against Islamic State of Iraq and Syria (ISIS) militants in Syria, but is keen to make sure he has enough support in parliament to gain approval. British bombing has so far only targeted ISIS in neighboring Iraq.

His chances of winning a consensus in parliament looked in jeopardy after Labour elected anti-war campaigner Jeremy Corbyn as leader this month.

But McDonnell, Corbyn's most senior ally, told a meeting on the sidelines of the party's annual conference in the English coastal town of Brighton: "In my view it should be a free vote on the basis of conscience... it's such a morally challenging decision to make, whether you're going to go to war."

Although no date has been set for a vote, a "free vote" by Labour lawmakers could give Cameron, whose attempts to win approval for military action against Syrian President Bashar al-Assad in 2013 were blocked by Labour, the support he needs.

McDonnell, Labour's finance spokesman, said he would not vote for air strikes in Syria himself, but that the party leadership recognized they should not force lawmakers to back that position on such a "big ticket" issue. Many in the party back the idea of air strikes in Syria.

"The reality is we've got to agree that we can't agree," he said.

France, also a member of the U.S.-led anti-ISIS coalition, on Sunday said it had launched its first air strikes in Syria, having previously taken a similar position to Britain.