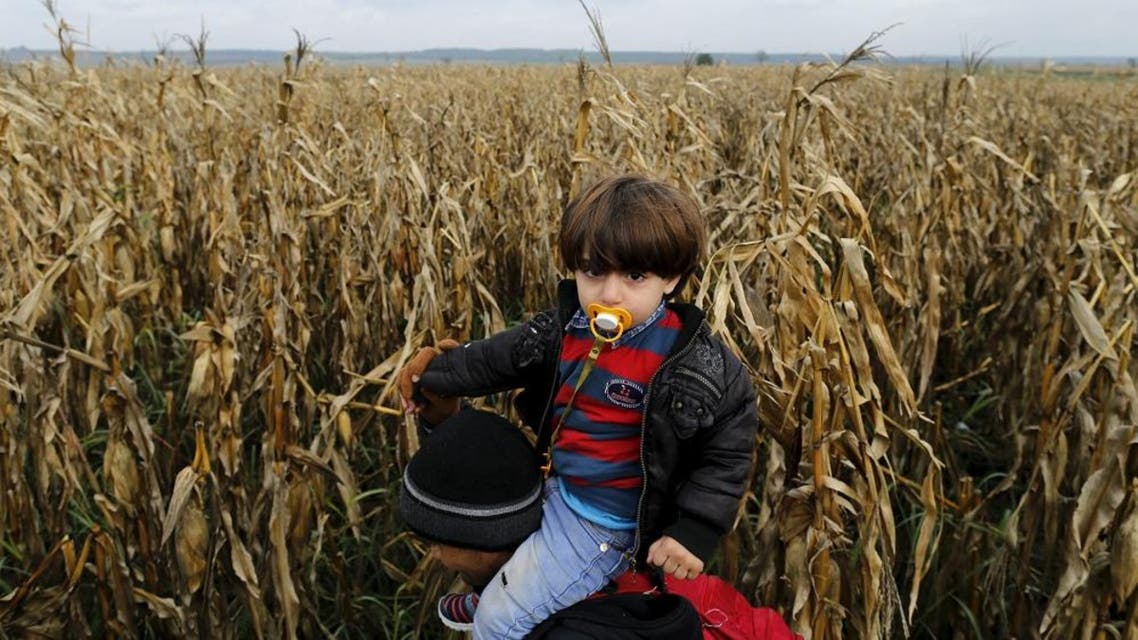 Croatia FM says no fences to be built on Serbian border
"Croatia will not put a fence up by Serbia," Vesna Pusic told reporters, after visiting the country's main refugee camp
Croatia's foreign minister on Thursday rejected the possibility of putting a fence on its border with Serbia to prevent migrants entering, a move that had earlier been suggested by the president.

"Croatia will not put a fence up by Serbia," Vesna Pusic told reporters, after visiting the country's main refugee camp in the village of Opatovac near the Serbian border.

"Croatia will not erect walls or fences."

President Kolinda Grabar-Kitarovic, who hails from the conservative opposition, had told local media on Wednesday that "in future a kind of a fence or physical obstacle would be needed" on Croatia's border with Serbia.

"I would like to avoid that, but I don't see how to protect ourselves otherwise in future," she told the Jutarnji List daily.

The disagreement between the government and the president appears to be deepening ahead of Croatia's parliamentary elections on November 8.

The government accuses the president, who is supposed to be neutral, of acting as a spokesperson for the opposition HDZ party, which is aspiring to return to power.

The latest comments from Pusic came as Hungary announced the completion of a fence along its southern border with Croatia, in order to stem the massive daily influx of migrants.

The Hungarian government said it would decide on a date to completely seal the border in the coming days.

Hungary closed its Serbian border in mid-September, diverting the flow of people desperately fleeing war and poverty -- mostly from Syria, Iraq and Afghanistan -- into Croatia.

Since then nearly 175,000 migrants have crossed into Croatia on their journey to western Europe. Zagreb has been transporting them to the Hungarian border, from where they are taken to Austria.