Germany warns refugee capacity 'reaching limit'
Berlin's Finance Minister said the country's posibilities have been stretched as they expect more than million refugees this year
Germany needs to send a message to the world that it's reaching the limit of its capacity to help Europe's flood of migrants, German Finance Minister Wolfgang Schaeuble said on Sunday, as he advocated restricting family reunions for Syrian refugees.
Germany has become a magnet for people fleeing war and violence in the Middle East. It expects 800,000 to a million refugees and migrants to arrive this year, twice as many as in any prior year.
"We need to send a clear message to the world: we are very much prepared to help, we've shown that we are, but our possibilities are also limited," Schaeuble said in an interview with ARD television.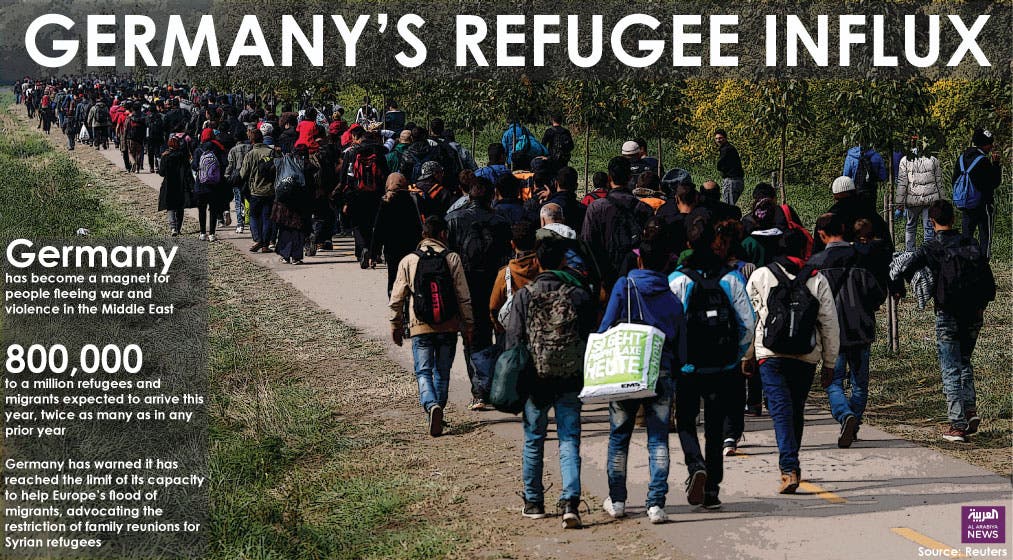 The pace and scale of the arrivals has put pressure on local communities and opened a rift among the ruling coalition parties over the best way to handle the crisis.
The divisions re-opened over the weekend, after Interior Minister Thomas de Maiziere said in future Syrian refugees would receive modified refugee status and be barred from having family members join them, a statement he later retracted.
The Social Democrats (SPD), who share power with Chancellor Angela Merkel's conservatives, rejected that proposal.
Schaueble, however, spoke out in favor of the measure and said it was a proposal that the government was examining in detail.
"I think it's a necessary decision and I'm very much in favor that we agree on this in the coalition," he said.
Horst Seehofer, the leader of Merkel's Bavarian allies, the Christian Social Union (CSU), also backed de Maiziere's suggestion, telling the Sueddeutsche Zeitung that the refugee status of Syrians should be individually checked.
The latest row comes after the coalition ended weeks of infighting on Thursday evening on how to speed up the deportation of asylum seekers who have little chance of being allowed to stay.