Scenes of panic in false alarm in central Paris after attacks
Panic broke out among mourners as police told hundreds gathered in the square to pay tribute to those killed in Friday's attacks
Hundreds of people were ordered by armed police to evacuate a gathering at Paris' Place de la Republique, an Al Arabiya News correspondent reported.
Witnesses at the scene said a suspicious package prompted the evacuation but Al Arabiya News Channel reported the panic was the result of a false alarm.
Panic broke out among mourners as police told hundreds gathered in the square to pay tribute to those killed in Friday's attacks to evacuate the area.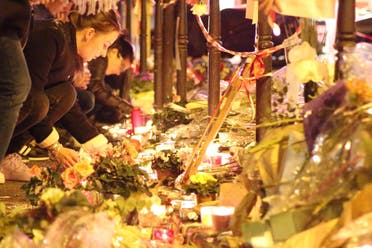 "All of a sudden people started running. There was no noise or reason to indicate why, but people started running. Once one person started, the whole crowd went. So we ran a little bit, and then everyone calmed down to see what's going on," Canadian student Brandon Boyd told Al Arabiya News.
"A few times the police asked us to step back, but it was really unclear why, and after a period of 10-15 minutes people were trying to see what was going on. Now people have returned to the square, doing what they were doing before, lighting candles and standing at the vigil.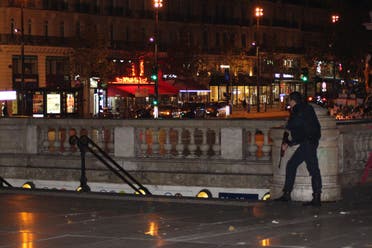 Responding to the incident, Boyd added: "I think the herd mentality is a bit scary, when one person freaks out and everyone does, I really think everyone needs to calm down. There's a lot of false rumors going around and it's just dangerous to run, you got to stand together - if you need to leave, walk, walk slowly."
Reports of shooting sent people running on the Place de la Republique, where thousands had gathered on Sunday in mourning and solidarity after France's worst ever attacks.

But police told AFP they could not confirm reports of shooting.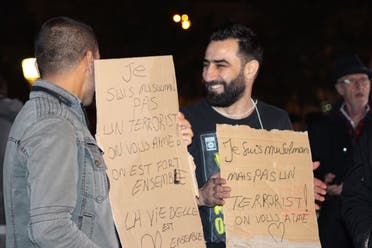 "I don't know why people started running. There was a noise, people were panicking. They are still panicked. It's only been two days," a French student identified as Jerome who was at the gathering to "give free hugs" told Al Arabiya News.
"I am not scared. I don't want to be scared.
"I know this is very utopian but love will win. I am offering free hugs to everybody because I want to show them that we can all hug and it is going to be alright," he added.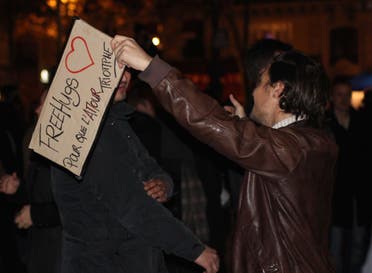 Earlier on Sunday, police identified two more French nationals who blew themselves up in the coordinated attacks in Paris on Friday, the prosecutor said, and also put out a request for a Belgian-born man they warned was dangerous.
"Two more terrorists killed in the night of Nov. 13 were today formally identified through finger prints," the prosector said in a statement, adding they were French and living in Belgium.

The two men, aged 20 and 31, were suicide bombers at the Stade de France and at a bar in the 11th district.

On their Twitter feed the police said they were also seeking a Belgian-born man, Abdeslam Salah in connection with the attack, describing him "dangerous."

[Additional reporting by Reuters and Salma El Shahed.]