Obama slams anti-Muslim rhetoric in SOTU
U.S. President Barack Obama also accused critics of playing into the hands of ISIS during his final State of the Union address
United States President Barack Obama knocked Republican presidential candidates for anti-Muslim rhetoric and accused critics on Tuesday of playing into the hands of Islamic State of Iraq and Syria (ISIS) in a speech aimed at setting an optimistic tone for his last year in office.
Obama, delivering his last State of the Union speech to Congress before leaving office next year, said it was fiction to declare the United States was in economic decline or getting weaker on the international stage.
In a direct slap at Republican presidential front-runner Donald Trump, Obama said insulting Muslims hurt the United States and "betrayed" its identity.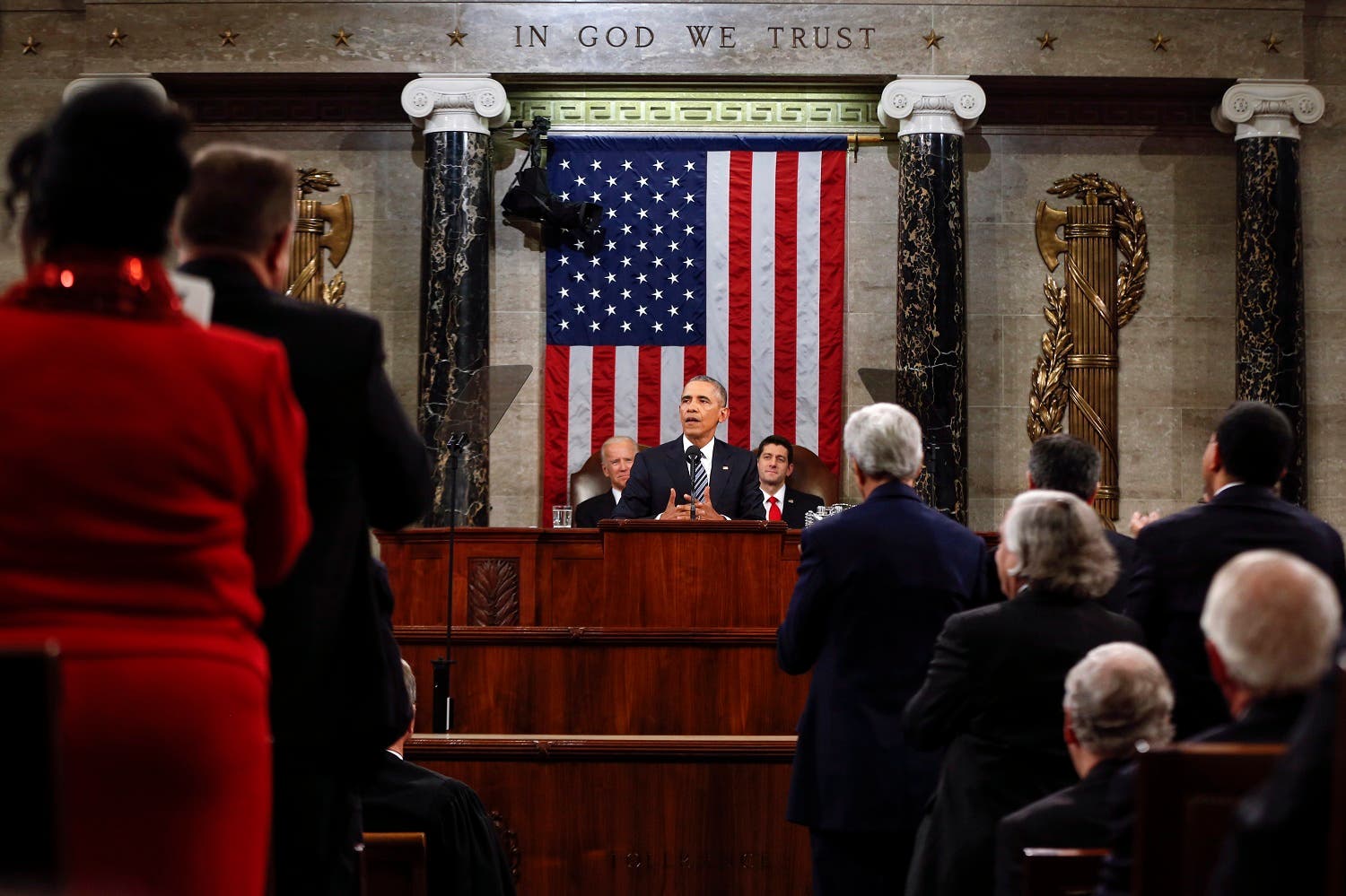 "When politicians insult Muslims ... that doesn't make us safer," he said, drawing applause from the crowd in the House of Representatives chamber. "It's just wrong. It diminishes us in the eyes of the world. It makes it harder to achieve our goals."
Businessman Trump is leading the Republican field in the race for the Nov. 8 election to replace Obama. Trump has called for a temporary ban on Muslims entering the United States and a wall on the U.S. border with Mexico to stop the flow of illegal immigrants, ideas Obama strongly opposes.
The Democratic president said critics played into ISIS' hands by comparing the fight against the militant group to World War Three, even as he acknowledged that the group and al-Qaeda posed a direct threat to the American people.
"Masses of fighters on the back of pickup trucks and twisted souls plotting in apartments or garages, they pose an enormous danger to civilians and must be stopped. But they do not threaten our national existence," Obama said.
The remarks were a repudiation of criticism of his strategy against ISIS, which Republicans have called insufficient.
Obama's address comes as 10 sailors aboard two U.S. Navy boats were taken into Iranian custody. Iran told the United States the crew members would be "promptly" returned, U.S. officials said. The event gave Republicans further fodder to criticize Obama's nuclear deal with Tehran.