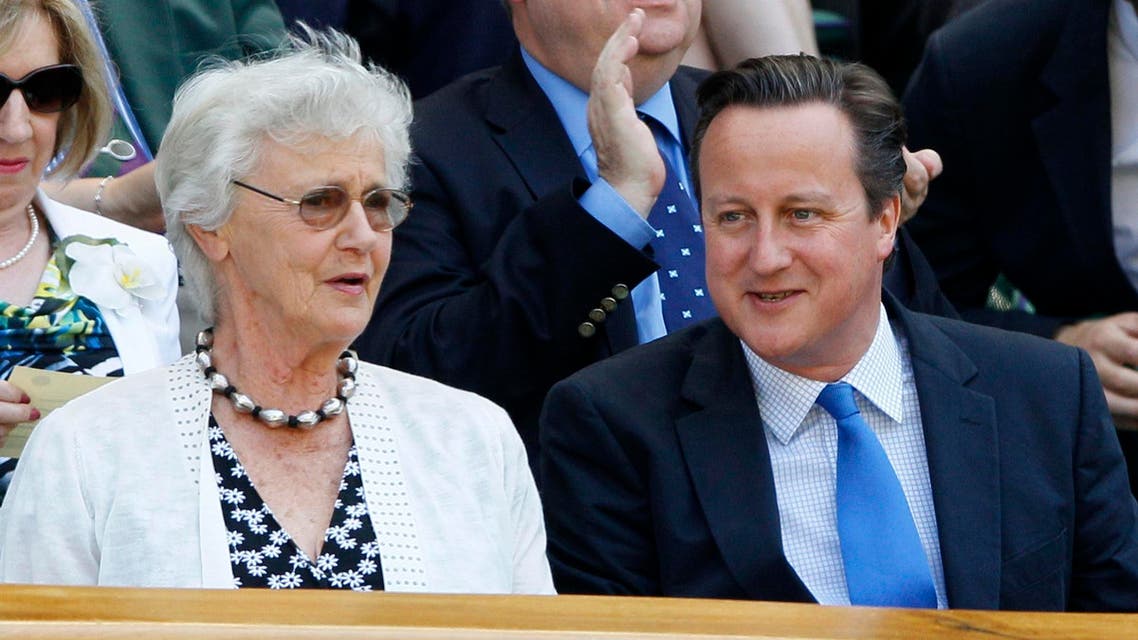 British PM's mother signs petition against cuts
David Cameron's mother has signed a petition against spending cuts that would affect children in the region he represents in parliament
British Prime Minister David Cameron's mother has signed a petition against spending cuts that would affect children in the region he represents in parliament, a report said Tuesday.
Mary Cameron, 81, a retired magistrate, has put her name to a petition to save dozens of children's centers in Oxfordshire, southern England, the Daily Mirror newspaper said.
Cameron, 49, leads the Conservative Party, which currently controls the Oxfordshire County Council local authority.
"My name is on the petition but I don't want to discuss this any further," Mary Cameron told the Mirror.
The prime minister, as the MP for Witney in west Oxfordshire, has previously written to the county council voicing his "disappointment" at its planned cuts to libraries, museums, and day centers for the elderly.
But council leader Ian Hudspeth insists the moves are due to central government funding cuts.
Jill Huish, from the Save Oxfordshire Children's Centres campaign, told the Banburyshire Info website: "It seems to be a bizarre situation where David Cameron is unable to defend children's centers against the cruel cuts he's allowed his own government to impose on local authorities."
The Mirror said Mary Cameron was "more in touch with British public opinion than her son", and urged the premier to "write a letter to himself demanding he halt a fanatical, ideologically-inspired austerity program destroying our communities".