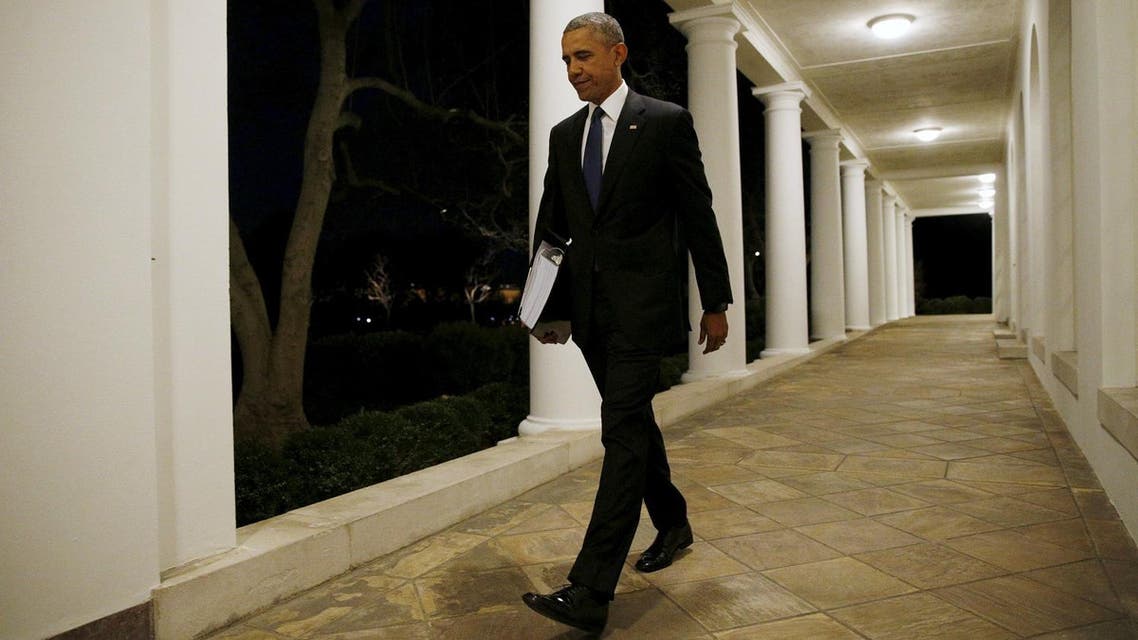 Obama digs into research on potential Supreme Court picks
President Barack Obama will review briefing documents from his staff this weekend on potential Supreme Court nominees
President Barack Obama will review briefing documents from his staff this weekend on potential Supreme Court nominees, the White House said on Friday, as a tough political fight loomed with Senate Republicans over filling the pivotal vacancy.
The White House arranged for photographers to snap pictures of Obama carrying a thick binder filled with papers during his walk from the Oval Office to his residence on Friday night as he ponders who to pick to replace conservative Justice Antonin Scalia, who died on Feb. 13.
Earlier in the day, the president and first lady Michelle Obama paid respects to Scalia as the late justice's body lay in repose in the Supreme Court's Great Hall.
"The president's team, over the course of this week, has spent a lot of time preparing materials for the president's review, and I would expect, over the weekend, that the president will begin to dig into the materials that have been prepared for him," White House spokesman Josh Earnest said.
Earnest gave no clues about who Obama might pick but said the lengthy briefing materials included information about "some potential nominees" including career accomplishments and experience.
The court's ideological balance of power is at stake, and Obama's nominee could tip it to the left for the first time in decades. Scalia's death left the court with four conservative and four liberal justices.
Obama phoned Senate leaders, including Republicans who have threatened to block any nominee made by the Democratic president to replace Scalia.
Obama made it clear in his calls with two key Senate Republicans, Majority Leader Mitch McConnell and Judiciary Committee Chairman Chuck Grassley, that he will nominate someone for the job, Earnest told reporters.
McConnell has said the seat should remain vacant until Obama's successor takes office next January so voters can have a say in the selection when they choose a new president in the Nov. 8 election.
Obama also spoke with Senate Democratic Leader Harry Reid and Senator Patrick Leahy, the Judiciary Committee's top Democrat, Earnest said.
Reid said on Thursday after speaking with Obama that he expected the president to name his pick in "a little over three weeks." Earnest declined to discuss a timetable for Obama's decision, and said the president's staff had not yet provided a "short list" of candidates.