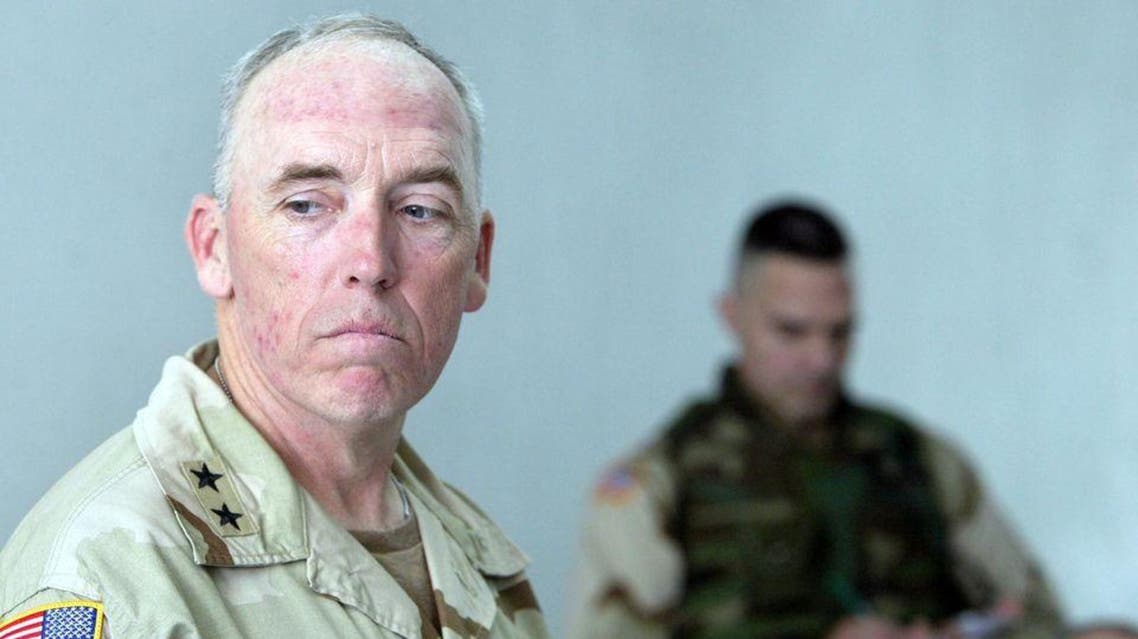 Ex-Guantanamo chief ignores French court summons
Geoffrey Miller failed to appear before a French court despite a summons over accusations of torture by two ex-detainees
Former Guantanamo prison chief Geoffrey Miller failed to appear Tuesday before a French court despite a summons over accusations of torture by two ex-detainees, lawyers said.
Nizar Sassi and Mourad Benchellali, both French citizens, were arrested by U.S. forces in Afghanistan before being transferred to the notorious prison set up in Guantanamo Bay to hold terror suspects after the 9/11 attacks.
They were held there from the end of 2001 until 2004 and 2005 respectively, before being sent home.
A French probe into their case began after they filed a complaint in court.
Miller's no-show is "a dual act of contempt against the French judiciary; he both refused to appear and to provide any explanation about his role and that of the U.S. administration," the detainees' lawyer William Bourdon said.
"There is practically no hope of any real legal proceedings taking place in France -- that is with American military officers present," said Philippe Meilhac, lawyer of ex-Guantanamo detainee Khaled Ben Mustapha.
Despite promises by U.S. President Barack Obama to close the prison, which is located in Cuba's Guantanamo Bay -- an area on the east of the island under US control since a treaty signed in 1903 -- it remains open and still houses detainees without charge.
In an expert report submitted to a French judge last year, lawyers for Sassi and Benchellali accused Miller of "an authorized and systematic plan of torture and ill-treatment on persons deprived of their freedom without any charge and without the basic rights of any detainee."
Miller, who was commander of the prison from 2002 to 2004 and is now retired, "bears individual criminal responsibility for the war crimes and acts of torture inflicted on detainees in U.S. custody at Guantanamo," according to the report.