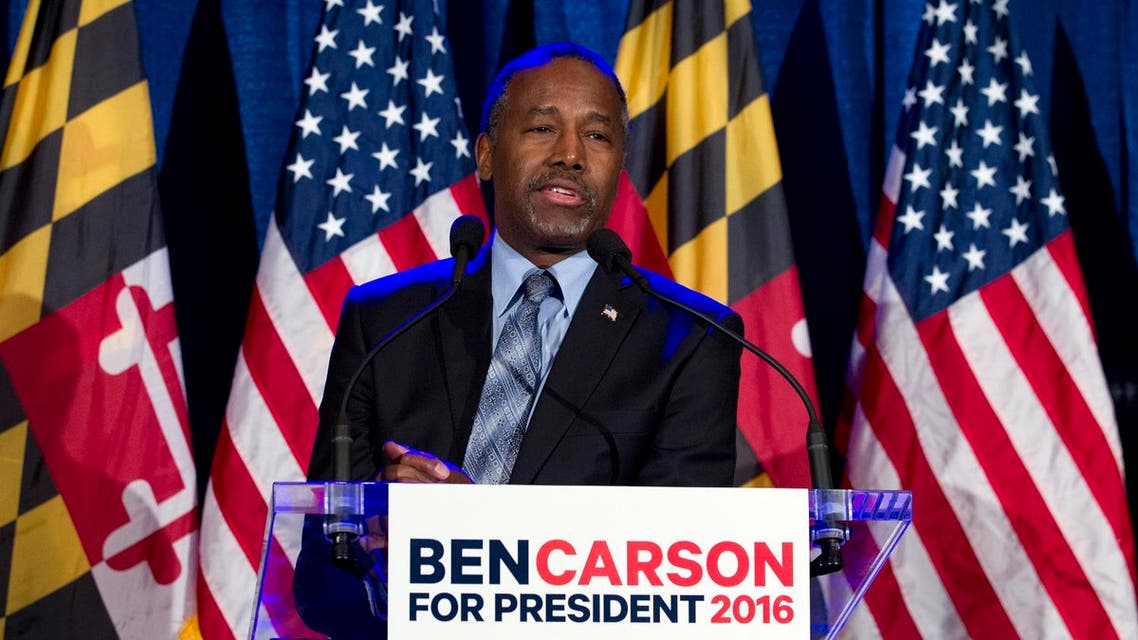 Ben Carson signals he will withdraw from U.S. election race
'I do not see a political path forward,' Carson said in a statement posted on his campaign website
Retired neurosurgeon Ben Carson said he is effectively ending his bid for the White House Wednesday, concluding a roller-coaster campaign that briefly took him to the top of a chaotic Republican field but ended with a Super Tuesday whimper.
"I do not see a political path forward," Carson said in a statement posted on his campaign website, though he added, "I remain deeply committed to my home nation, America" and promised to offer details of his future when he speaks Friday at a conservative conference in Washington.
He did not explicitly say that he's ending his campaign, only noting that he does not plan to take part in Thursday's Fox News television debate. But his longtime businessman and friend, Armstrong Williams, confirmed that the soft-spoken candidate would no longer be asking for votes.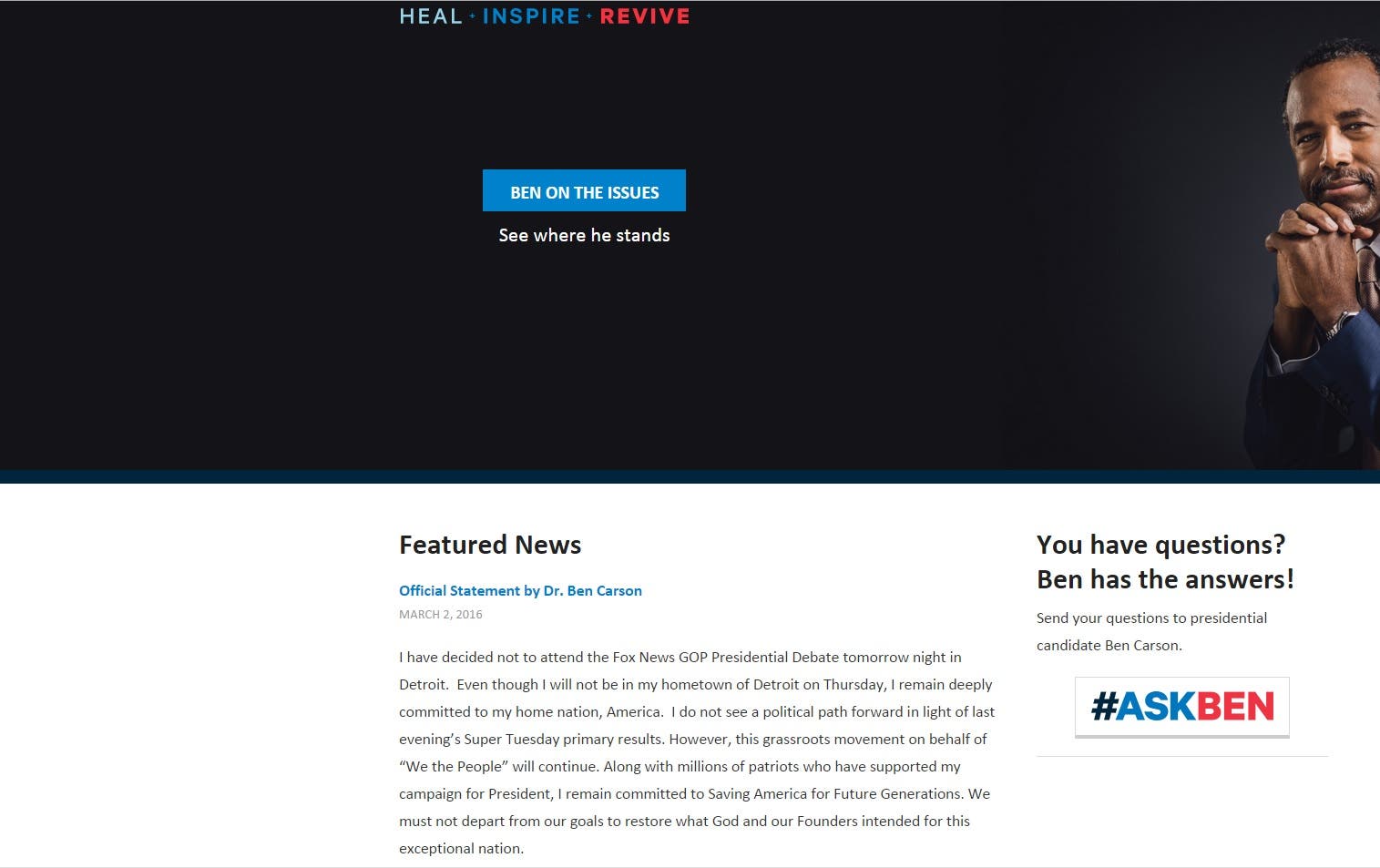 "There's only one candidate in this 2016 election on the Republican side, and his name is Trump. That's the reality," Williams said, adding that Sens. Marco Rubio and Ted Cruz also should drop out, as they "also have no path" to the nomination.
Carson's exit reduces the active Republican field to four candidates, though billionaire Donald Trump remains the clear leader in earned delegates and voter preference polls.
Carson, 64, was one of several anti-establishment candidates who shaped the early stages of a Republican race defined by conservatives' wide-ranging disgust with the nation's direction and the party leaders' perceived inability to alter it.