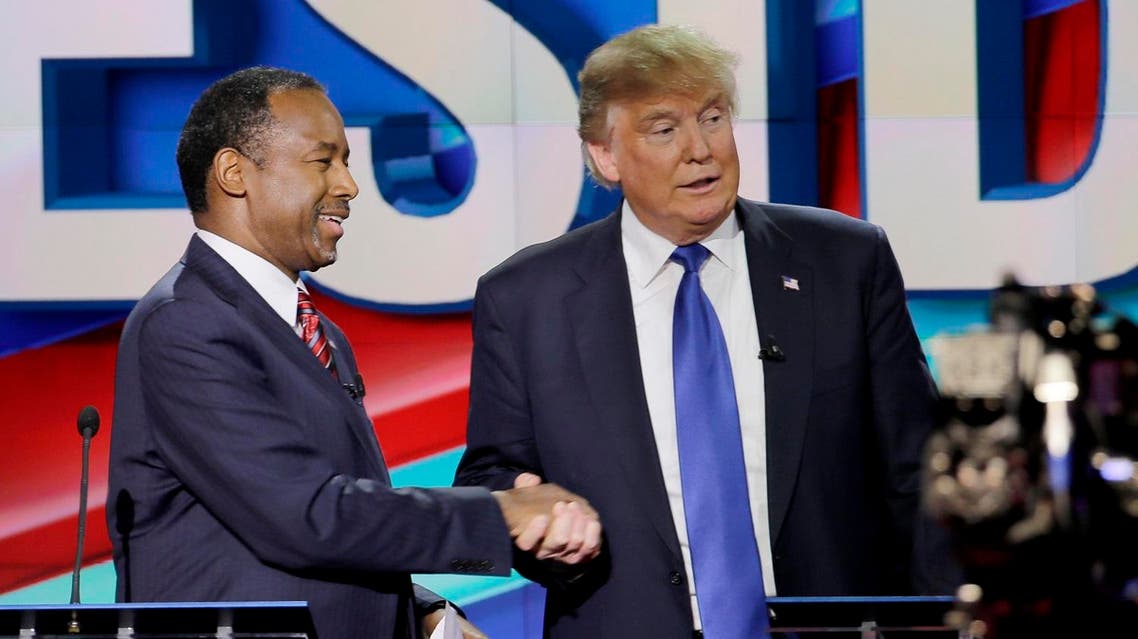 Ben Carson reportedly set to endorse Donald Trump
Carson himself told Fox News radio on Thursday that 'I'm certainly leaning' towards a Trump endorsement
Retired neurosurgeon and onetime Republican presidential candidate Ben Carson is set to endorse Donald Trump, a rival who once mocked him, on Friday, the billionaire frontrunner said.
Carson himself told Fox News radio on Thursday that "I'm certainly leaning" towards a Trump endorsement, and an aide confirmed that Carson and Trump met recently.
Hours later, Trump said at the Republican presidential debate in Miami that the former candidate, who dropped his bid last week, will endorse Trump at a press conference Friday in Florida.
Trump said he met Thursday with Carson, who "is endorsing me, by the way, tomorrow morning."
Florida, a main prize in the 2016 nominations race, votes Tuesday, and Trump is ahead there in polling. He is seeking to best Senator Marco Rubio, who sees his home state as a do-or-die contest.
The religiously conservative Carson's outsider campaign soared last year but ultimately lost steam as Carson stumbled over questions about the veracity of aspects of his compelling life story.
Carson said he believed the billionaire real estate mogul will be able to put aside his caustic, controversial rhetoric that has become a hallmark of his public appearances.
"There are two Donald Trumps. There's the Donald Trump that you see on television and who gets out in front of big audiences, and there's the Donald Trump behind the scenes," Carson told Fox.
"They're not the same person. One's very much an entertainer, and one is actually a thinking individual."