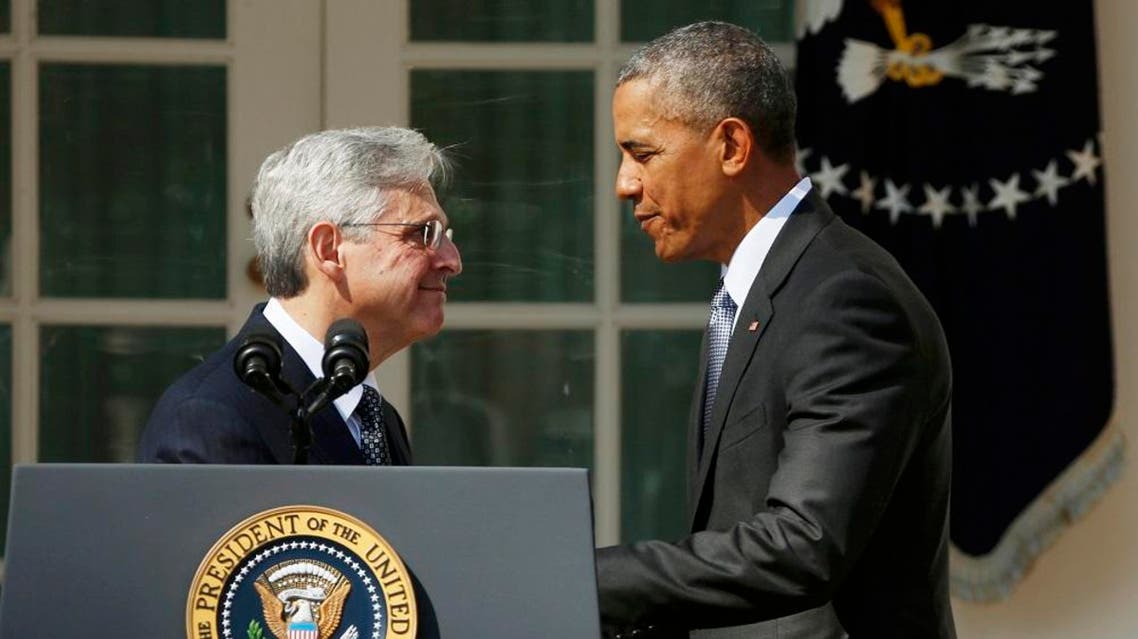 Obama picks centrist Supreme Court nominee
Merrick Garland serves as chief judge of the influential Court of Appeals for the District of Columbia Circuit and is a former prosecutor
US President Barack Obama selected Merrick Garland for the Supreme Court on Wednesday, choosing a centrist judge meant to win over recalcitrant Senate Republicans whose leaders wasted no time in spurning the Democratic president.
A bruising political fight is brewing over the nomination, which also promises to figure in the already contentious campaign for the Nov. 8 US presidential election. The Republican-led Senate's leaders have vowed not to hold confirmation hearings or an up-or-down vote on any Obama nominee.
Garland, 63, was picked to replace long-serving conservative Justice Antonin Scalia, who died on Feb. 13. A Chicagoan like Obama, he serves as chief judge of the influential US Court of Appeals for the District of Columbia Circuit and is a former prosecutor who in the past has won praise from both Republicans and Democrats.
Wasting no time in pressing its case for Senate confirmation, the administration is dispatching Garland to Capitol Hill on Thursday to huddle with Senator Patrick Leahy of Vermont, the senior Judiciary Committee Democrat and then with Senate Democratic leader Harry Reid of Nevada.
Such meetings are aimed at shoring up Senate support for the nominee and generating media coverage. The lifetime appointment to the high court requires Senate confirmation.
Obama's announcement prompted a flood of reaction from private groups that will work to advance or kill the nomination.
The UAW, representing automobile, aerospace and some agricultural workers, call Garland "a distinguished, moderate judge with more federal judicial experience than any other Supreme Court nominee in history."
National Rifle Association Executive Director Chris Cox said, "A basic analysis of Merrick Garland's judicial record shows that he does not respect our fundamental, individual right to keep and bear arms for self-defense."
Republicans, hoping a candidate from their party wins the presidential election, are demanding that Obama leave the seat vacant and let his successor, to be sworn in next January, make the selection. Billionaire businessman Donald Trump is leading among Republicans for the nomination. Obama's former secretary of state, Hillary Clinton, is the front-runner for the Democrats.
Obama said Republican senators should give Garland a fair hearing. He said that failing to do so "will not only be an abdication of the Senate's constitutional duty, it will indicate a process for nominating and confirming judges that is beyond repair."
Such a move, he said, would also undermine the reputation of the Supreme Court and faith in the American justice system. "Our democracy will ultimately suffer as well," Obama added, as he introduced Garland at a White House Rose Garden ceremony.
Scalia's death left the nine-member Supreme Court evenly split with four liberals and four conservative justices. Obama's nominee could tilt the court to the left for the first time in decades, which could affect rulings on contentious issues including abortion, gun rights, the death penalty and political spending.