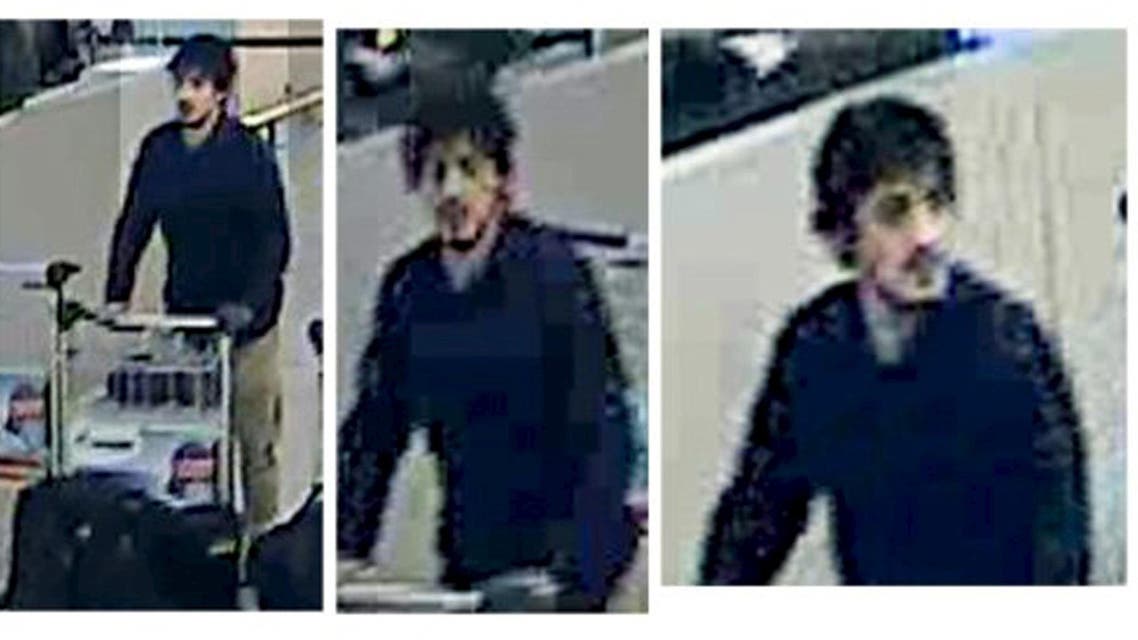 Brussels attackers had police records for shooting at police, stealing
Shooting at police, renting a house using fake ID, carjacking are among crimes committed by Ibrahim and Khalid el-Bakraoui
Ibrahim and Khalid el-Bakraoui, the brothers identified by Belgian authorities as being the suicide bombers behind the deadly blasts that rocked a Brussels metro station and the city's airport on Tuesday, had police records for carjacking and shooting at police, a local broadcaster reported.
Citing interior ministry sources, public broadcaster RTBF said the brothers Khaled, 27, Ibrahim, 30, who were already sought after by the Belgian police for links to the cell that carried out the deadly Paris bombings on November 13 last year, had police records and had previously served time in prison.
In 2010, Khaled was sentenced for five years in prison for carjacking. RTBF did not give any further information.
The police, who had been hunting Khaled for a week as a terror suspect, believed he had rented a house using a fake ID.
The house in a Brussels neighborhood is believed to be where Khaled and his brother escaped from during last week's operation to arrest Salah Abdeslam - one of the main suspects behind the Paris attacks.
Khaled is also believed to have rented a safe house in the southern Belgian city of Charleroi used to plot last November's Paris attacks.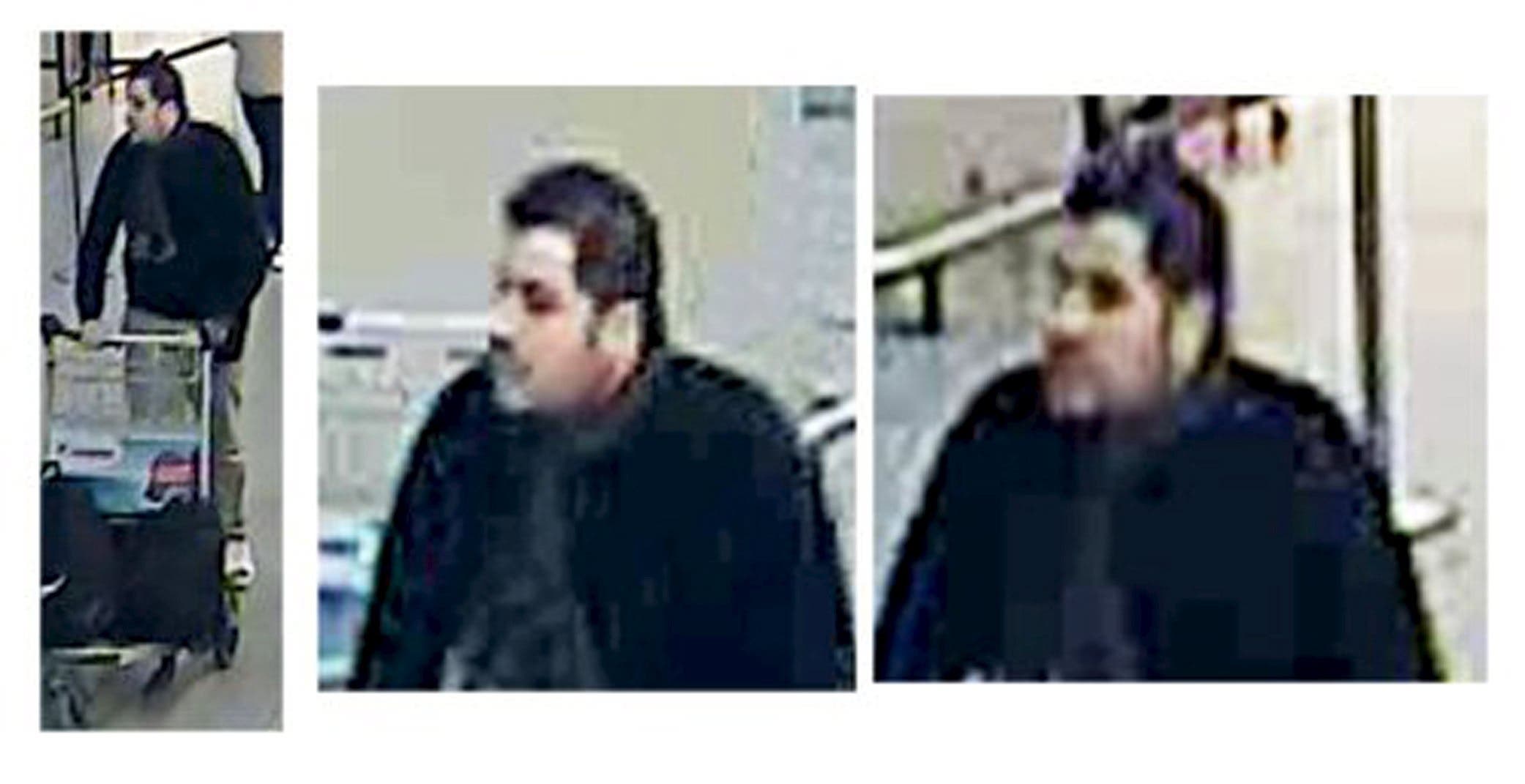 Ibrahim's 9-year-sentence in 2010
The older brother Ibrahim was handed a nine-year sentence on October 2010 for firing at a police patrol with a Kalashnikov after an attempt to raid a currency exchange shop.
While he was supposed to be released in 2019, the report did not explain how he was freed earlier. In Europe, prisoners can spend half of their sentence in prison and can be set free later on under certain conditions.
On Wednesday, Syrian government head of delegation Bashar al-Jaafari in Brussels for peace talks, meanwhile, said the attackers were fighting in Syria before returning back to Belgium.
Turkish President Tayyip Erdogan also said on Wednesday that one of the attackers in the Brussels suicide bombings was deported last year from Turkey, and Belgium subsequently ignored a warning that the man was a militant. Erdogan's office identified the man as Ibrahim.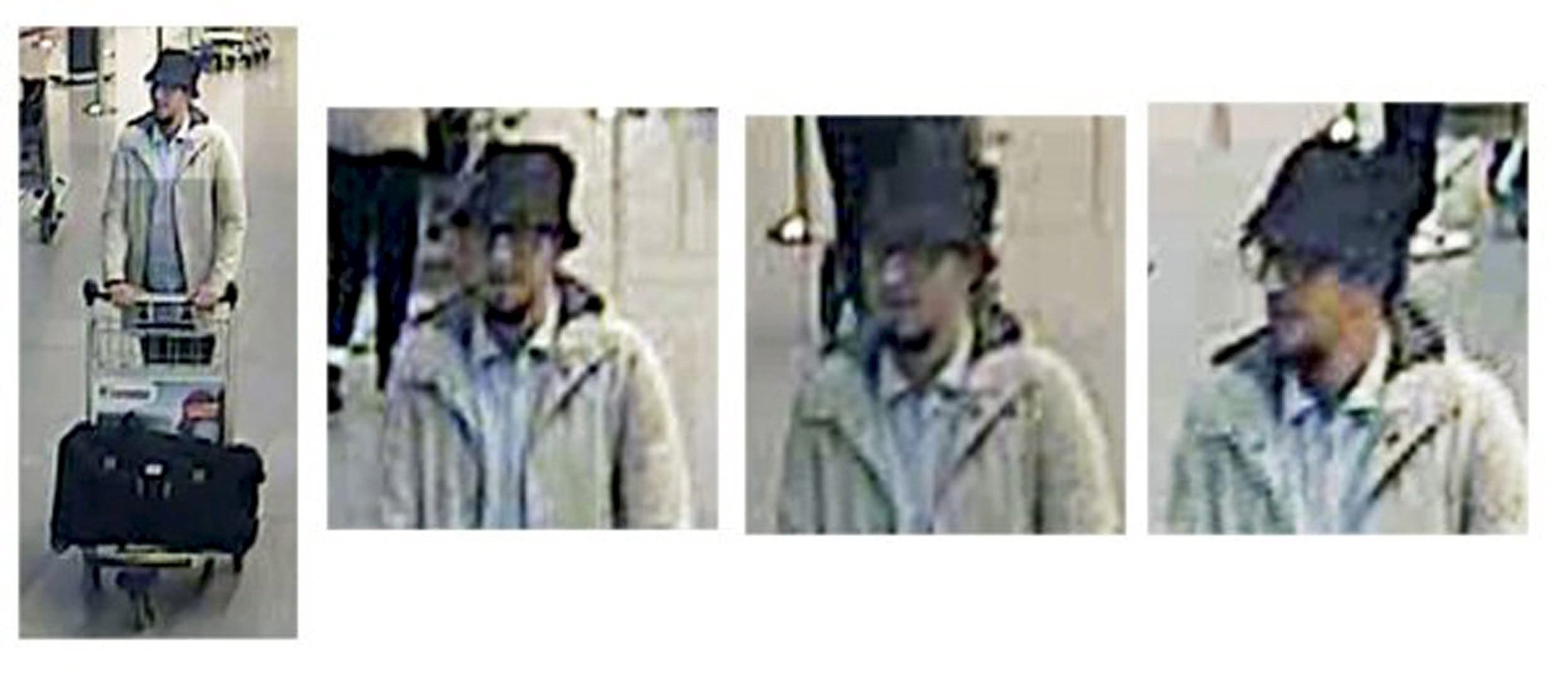 Third suspect
The third suspect, Najim Laachraoui, 25, so far is not confirmed to have been arrested, is also said to have police records and knew the brothers. Laachraoui is also thought to be one of the masterminds behind Paris attacks.
Meanwhile, police and prosecutors refused immediate comment after several local media reported that Laachraoui believed to be the man seen on CCTV pushing a baggage trolley alongside the bombers and then running out of the airport terminal, had been captured in the Brussels borough of Anderlecht.
The death toll in the attacks on the Belgian capital, home to the European Union and NATO, rose to at least 31 with some 260 wounded, Health Minister Maggie De Block said on VRT television. It could rise further because some of the bomb victims at Maelbeek metro station were blown to pieces and victims are hard to identify.
Security experts believed the blasts, which killed about 20 people on a metro train running through the area that houses EU institutions, were probably in preparation before Friday's arrest of locally based French national Abdeslam, 26, whom prosecutors accuse of a key role in the Nov. 13 Paris attacks.
He was caught and has been speaking to investigators after a shoot out at an apartment in the south of the city a week ago, after which another ISIS flag and explosives were found. It was unclear whether he had knowledge of the new attacker whether accomplices may have feared police were closing in.
ISIS said in a statement that "caliphate soldiers, strapped with suicide vests and carrying explosive devices and machine guns" struck Zaventem airport and Maelbeek metro station.
It was not clear, however, that the attackers used vests. The suspects were photographed pushing bags on trolleys, and witnesses said many of the airport dead and wounded were hit mostly in the legs, possibly indicating blasts at floor level.
The two men in dark clothes wore gloves on their left hands only. One security expert speculated they might have concealed detonators. The man in the hat was not wearing gloves.
About 300 Belgians are estimated to have fought with Islamists in Syria, making the country of 11 million the leading European exporter of foreign fighters and a focus of concern in France and other neighbors over its security capabilities.
(With Reuters)