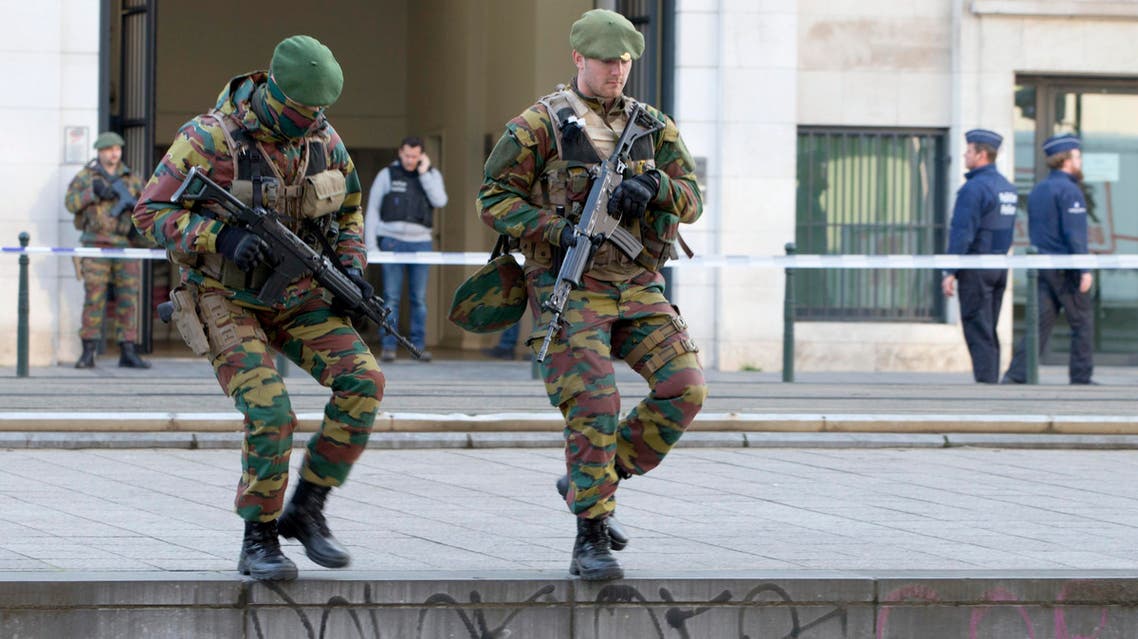 Belgium: more 'terrorist fighters' threaten Europe
Belgium said that more 'Terrorist fighters' want to return to Europe from Syria to carry out further attacks
Belgium said Tuesday that more "terrorist fighters" want to return to Europe from Syria to carry out further attacks, a month after suicide bombings in Brussels killed 32 people.
"There is a lot of intelligence, for example signs that foreign terrorist fighters, combatants in Syria, want to return not just to Belgium, but to Europe to carry out an attack," Paul Van Tigchelt, the head of the government crisis center, told RTBF television.
Tigchelt said Belgium would maintain its terror alert at level 3, the second highest, for a "terrorist threat to the whole country", adding that it meant that the threat was "still considered serious, grave and likely".
The inquiry into the March 22 Brussels bombings - which were claimed by the ISIS militant group - was "being carried out in an intense way... but the danger has not yet gone," Tighchelt added.
Security was still tight at key sites such as airports, railway stations and nuclear power stations, he said, adding that public areas such as shopping malls and cinemas could also benefit from more security.
Two suicide bombers blew themselves up at Brussels airport and a third at Maalbeek metro station in the country's worst ever terror attacks.
A fourth bomber whose device did not go off, Mohamed Abrini, was arrested on April 8 in Brussels.
There have been a series of other arrests in recent weeks as Belgian police try to roll up a militant network linked to both the Brussels bombings and the Paris attacks in November.
Paris attacks suspect Salah Abdeslam is awaiting extradition to France following his arrest in Brussels on March 18.