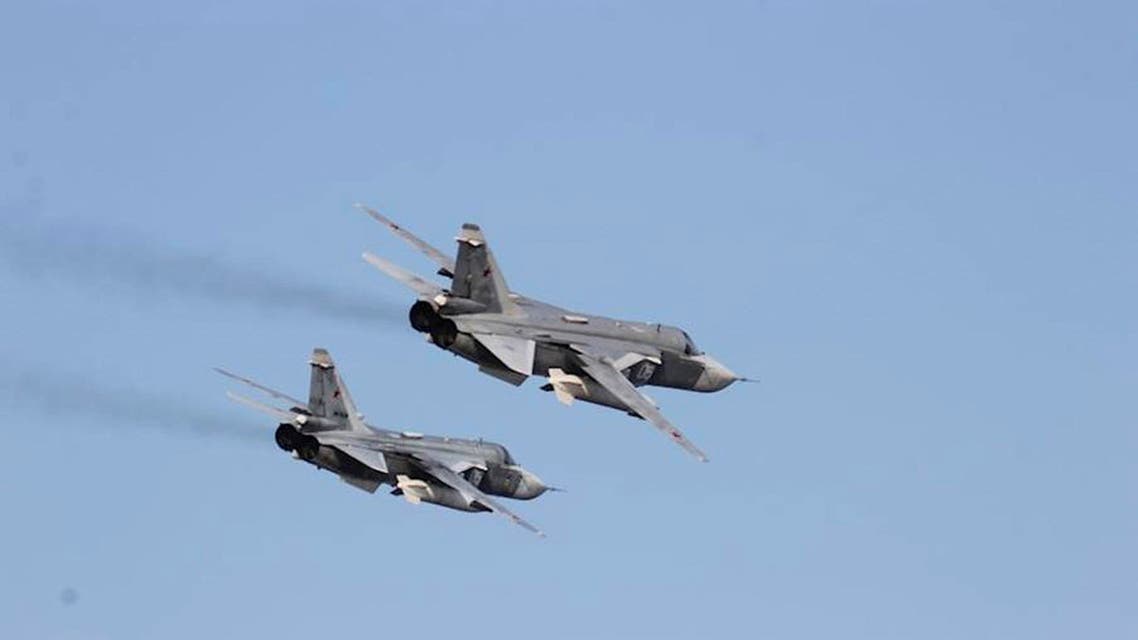 Pentagon expresses 'displeasure' of Russian fighter incidents
Moscow has defended its actions as appropriate given how close US forces were operating to Kaliningrad, a Russian enclave in northern Europe
The Pentagon has expressed its "displeasure" to counterparts in Moscow after Russian warplanes repeatedly buzzed a US destroyer and flew close to an American spyplane, an official said Thursday amid calls for a tougher US response.
Russian aircraft whooshed past the USS Donald Cook last week, including a Russian Su-24 jet that flew 30 feet (nine meters) above the ship in what the Pentagon called a "simulated attack profile."
Sailors aboard the ship captured video of the flybys, bringing international attention to the seemingly dangerous moves.
"I can tell you we have open (military-to-military) channels and our displeasure with their conduct has been relayed to them," Pentagon spokesman Navy Captain Jeff Davis said.
"We are not at war with Russia, we have no reason to think that they are going to be attacking our ships. But that said, (the) commanding officer, with his inherent right of self-defense, has to make a split-second decision.
We don't want him to miscalculate based upon their inappropriate behavior."
Also last week, a Russian Su-27 flew less than 50 feet (15 meters) from the wingtip of an RC-135 reconnaissance plane in international airspace over the Baltic Sea, pulling a barrel roll across the top of the aircraft.
Moscow has defended its actions as appropriate given how close US forces were operating to Kaliningrad, a Russian enclave in northern Europe.
"Could anyone possibly suppose that a destroyer fitted out with 2,500-kilometer-range (1,500 miles) cruise missiles, which can carry nuclear warheads, might be cruising in the waters off New York?" Alexander Grushko, Russia's ambassador to NATO, said on Wednesday, according to the Russian news agency TASS.
"This wasn't military activity proper but rather an attempt to exert pressure on Russia."
The incidents ruffled the feathers of US lawmakers, many of whom have piled condemnation on Russia for the maneuvers.
"This may sound a little tough, but should we make an announcement to the Russians that if they place the lives of our men and women on board Navy ships in danger, that we will take appropriate action?" Senator John McCain said Thursday at a nomination hearing for General Curtis Scaparrotti, who is slated to become the next leader of US troops in Europe.
"That should be known, yes," Scaparrotti responded.
Senator Joe Donnelly, who sits with McCain on the Senate Armed Services Committee, voiced similar concerns.
"Is there a point ... where we tell them in advance enough, the next time, it doesn't end well for you?" Donnelly said.
Scaparrotti said it was important to send a clear message and be prepared to back it up.
"We should engage them and make clear what is acceptable," he said. "Once we make that known, then we have to enforce it."