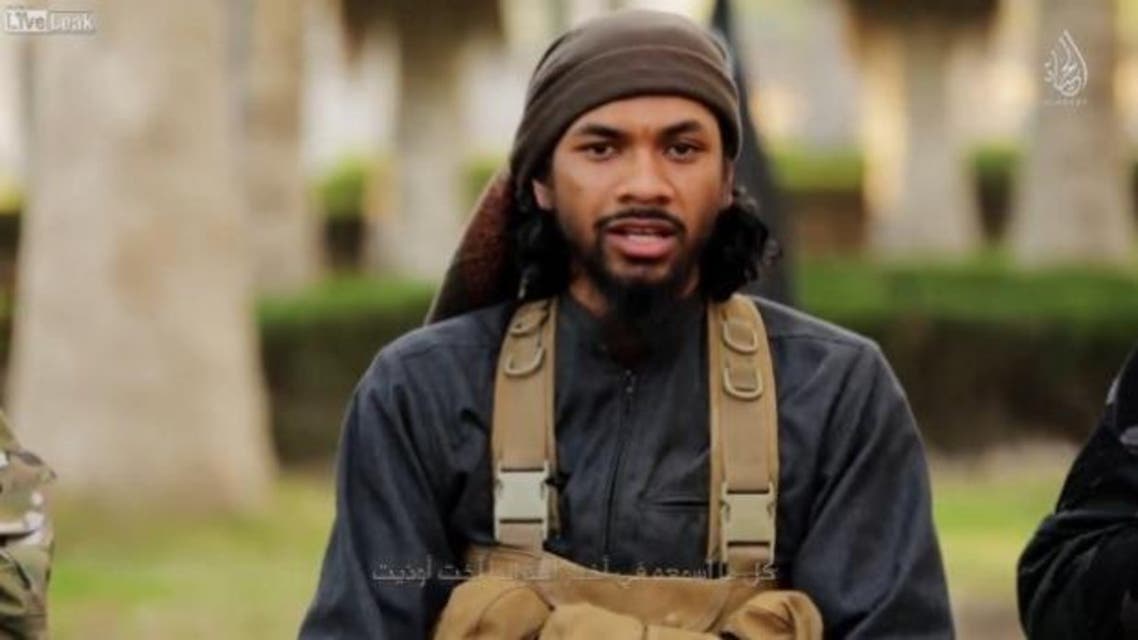 Australia says most dangerous Australian ISIS operative killed
Neil Prakash, also known as Abu Khaled al-Cambodi, converted from Buddhism in 2012 and traveled to Syria a year later
Australia's most dangerous known ISIS movement operative had been killed in a U.S. airstrike in Iraq, the government said Thursday.
The United States had confirmed that Neil Prakash, also known as Abu Khaled al-Cambodi, was killed in Mosul on Friday, Attorney-General George Brandis said.
The 24-year-old Australian citizen of Cambodian and Fijian heritage converted from Buddhism in 2012 and traveled to Syria a year later.
The former rapper from Melbourne city featured in ISIS recruitment videos, was linked to several attack plans in Australia and had urged lone wolf attacks against the United States.
"Prakash was a very important, high-value target," Brandis told Australian Broadcasting Corp. radio.
"He was the most dangerous Australian involved with ISIL in the Middle East," Brandis added.
The United States also confirmed the death in Syria of the sister of a 15-year-old Australian schoolboy who was shot dead by police after he gunned down a police accountant outside a Sydney police station in October last year, Brandis said.
The sister, Shadi Jabhar Khalil Mohammad, left Australia the day before her brother Farhad Jabhar died.
She and her Sudanese husband, Abu Sa'ad al-Sudani, were killed in a U.S. airstrike near the Syrian town of al-Bab on April 22. Both had been ISIS recruiters of foreign fighters and had inspired attacks against Western interests, Brandis said.
Authorities estimate 110 Australians are fighting for the ISIS in the Middle East, Brandis said.