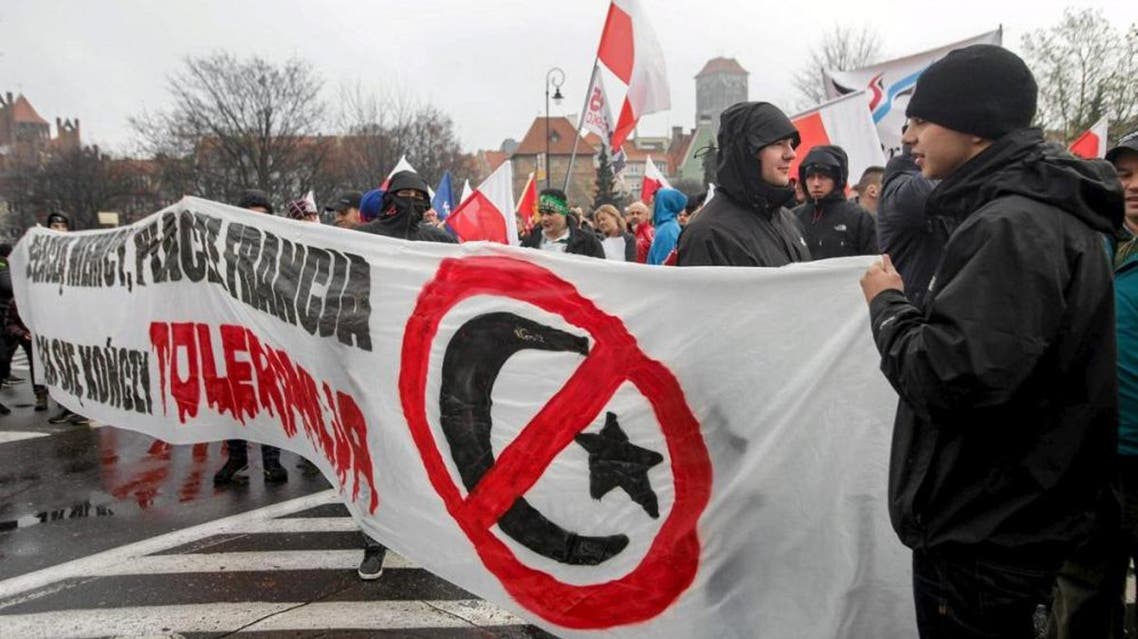 Poland abolishes anti-discrimination body despite racism concerns
Poland's rightwing government dissolved a state council designed to combat racism
Poland's rightwing government on Wednesday dissolved a state council designed to combat racism in a move condemned by the centrist opposition and the EU member's ombudsman amid a spike in racially motivated attacks.

"The council proved to be rather inefficient," government spokesperson Rafal Bochenek told reporters in Warsaw Wednesday, adding that other "more efficient" civic institutions would assume its responsibilities.

The council was set up three years ago by the previous Civic Platform liberal adminstration, the arch-rivals of the current Law and Justice (PiS) government that won October's general election in a campaign dominated by anti-refugee rhetoric and welfare promises.

"It's shameful. The council is absolutely necessary amid the increasing number of racially motivated attacks and rising xenophobia," Poland's Ombudsman Adam Bodnar told AFP Wednesday.

Last year, state prosecutors launched 1,500 probes into cases of alleged discrimination and racially motivated hate crimes compared to 60 such cases in 2009.

Notably, prosecutors in the southern city of Wroclaw are investigating an anti-Semitic act that saw members of a far right group burn an effigy meant to represent a Jew, triggering a wave of condemnation across Poland.

Bodnar said he sees a "direct link" between Europe's worst migration crisis since World War II and the rise in hate crime.

"The fears spread by certain political parties about refugees are feeding into racist comments on the Internet, and this has not been firmly condemned" by public figures, Bodnar added.