Who was Bastille Day truck attacker Mohamed Lahouaiej Bouhlel?
Police shot the driver dead after he drove the truck two kilometres (1.3 miles) through a crowd along the palm-lined Promenade des Anglais
The driver of the truck that smashed into a crowd watching fireworks in the French Riviera city of Nice, killing at least 84, has been identified by French media and local Tunisian authorities as Mohamed Lahouaiej Bouhlel.
Bouhlel's identity papers were reportedly found inside the truck he to smash into Bastille Day revelers and reports say he came from the Tunisian town of Msaken which he last visited four years ago, Tunisian security sources said on Friday.
The 31-year-old was not known by the Tunisian authorities to hold radical or Islamist views, sources said. Msaken is about 10 km (six miles) outside the coastal city of Sousse.
A local source in the governorate of Sousse said that Bouhlel migrated to France in 2005 and returned to his home town only once in 2012 and spent there 10 days in Annour neighborhood in Msaken.
Bouhlel was married to a French-Tunisian named Hajer and has three children, according to the source. He reportedly was barred from entering his family home after a domestic violence charge.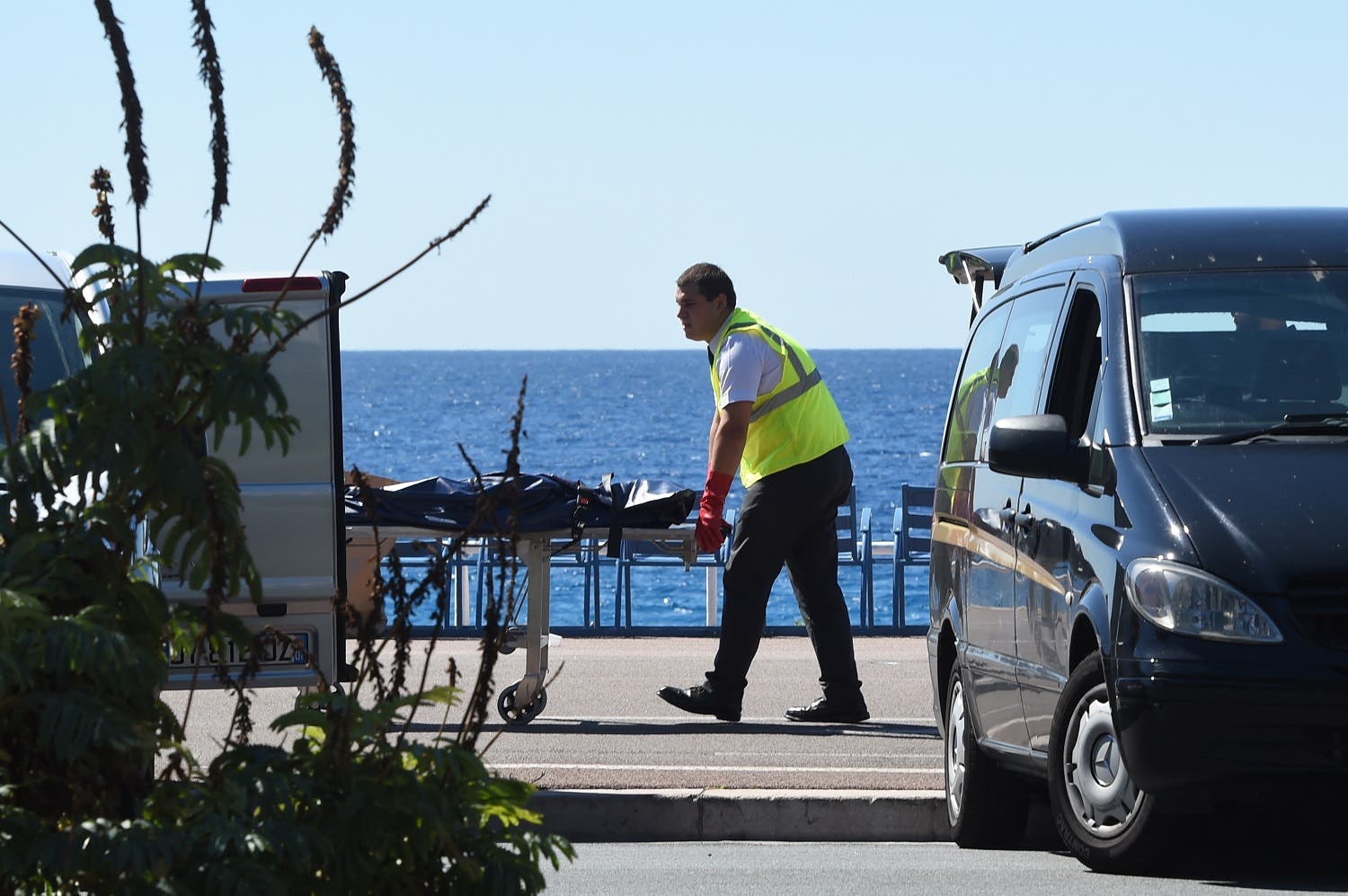 According to several sources, he was already known to police for minor criminal offences.
He also worked as a delivery truck driver, according to the Nice-Matin news report. Police are awaiting DNA confirmation that it was indeed Bouhlel's body at the driver's seat.
There is still much cofusion and conflicting reports whether he had held French citizenship but police sources said he was a French through marraige.
Tunisian nationals among the victims
Tunisia's consulate in Nice said two of the 84 victims of Thursday's attack have been identified as Tunisian nationals Bilal Labawi and Mohammad Toukabri, and that officials were working to check for other Tunisian nationals among the casualties, state news agency TAP reported.
The Tunisian government issued a statement condemning the attack "in the strongest possible terms".
"Tunisia stands by France in its fight against terrorism and supports any measure taken by the French government to protect its territory and the security.
For many French-Tunisians in France, Friday's carnage is another reminder of the hardships and fear they currently face.
"My immediate feeling was fear. My sister and my nieces from 10 years to 1 year were there during the fireworks. Even if I know that my country was under threat and because of my trips and my activism I am expecting the worse, thinking of my nieces being there was a nightmare," Samia Hathroubi, a French Tunisian human rights activist, told Al Arabiya English.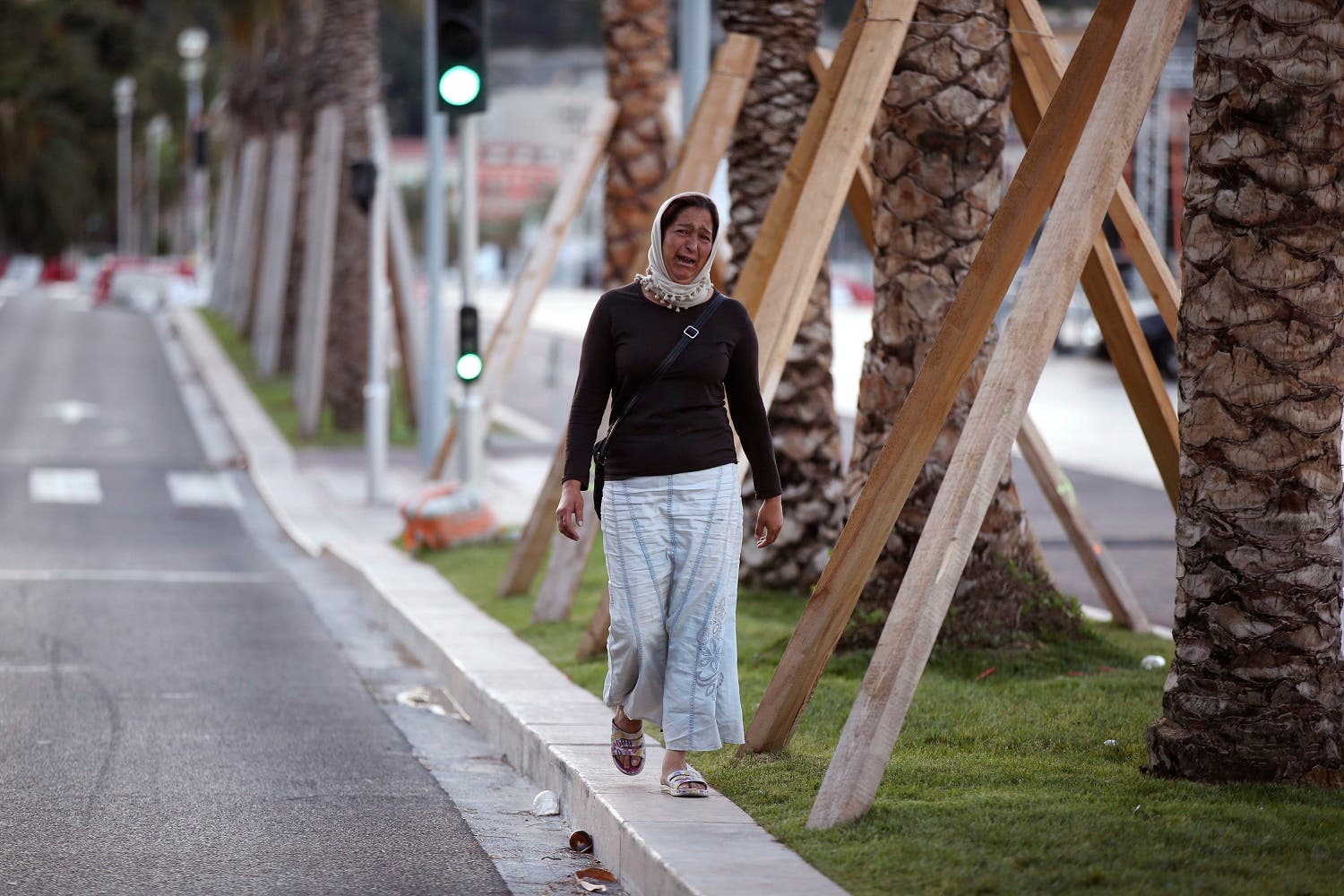 Another Tunisian in the French city of Marseille told Al Arabiya English that recent attacks in Paris and Brussels have become "somewhat of a habit" for the French-Tunisian community.
"It's really sad that we wake up to bad news every day. It's sad for anyone who is Tunisian or with Arab nationality to hear this news and to be thinking 'Oh, I hope that the attacker is not Tunisian or Arab," Myriam Ben Ghazi, a Tunisian Freelance journalist living in Marseille, told Al Arabiya English.
Nearly 40,000 Tunisians are currently living in Nice – among a wider community of 120,000 in the Provence-Alpes-Côte d'Azur region. Of the majority Tunisians
Lone wolf or ISIS attacker?
So far, the Islamic State of Iraq and Syria (ISIS) has not taken responsibility for the attack in Nice although they have previously done so with the attacks in Paris last year and in Brussels earlier this year.
Analysts and experts say it is too early to determine whether Bouhlel was working alone or part of a wider network.
"We will be in a better position to comment once more is known from the investigations. We should be asking how a truck could enter the same area as a Bastille Day crowd in a French city while the country is on high alert for a terrorist attack," Dr. Rodger Shanahan, Research Fellow at the Lowy Institute for International Policy told Al Arabiya English.
Many eye witnesses told Al Arabiya English that police and emergency personnel were slow in action to reach the scene of the crime, with one saying up to 30 minutes had passed before signs of authorities showed.
Despite that, Shanahan said it was not much about police "being more aggressive" in terms of their security policies, but that it laid within how intelligence is gathered and disseminated between agencies and countries.
"Even then if a solo attacker has no electronic trail then it is virtually impossible to stop them," he said.