Muslim woman refugee clashes with French police after camp shutdown
Wanting to get some of her belongings, the woman was denied access by French police
A Muslim refugee woman clashed with French police after the Paris camp she was staying in got dismantled on July 22, a video taken of the incident shows.
The woman seen in the video with her baby stroller had reportedly asked the police if she could retrieve some personal belongings from the camp.
The police, however, declined her request.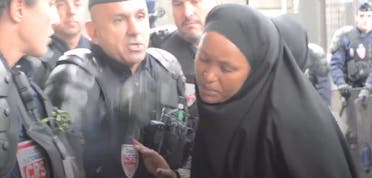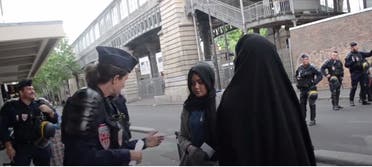 According to the journalist who shot the video, one police officer kicked her baby stroller.
This woman's refugee camp was home to at least 1,400 people located in Paris, the UK-based site The Independent reported.
A lot of the migrants were not able to get their belongings before the camp was dismantled.