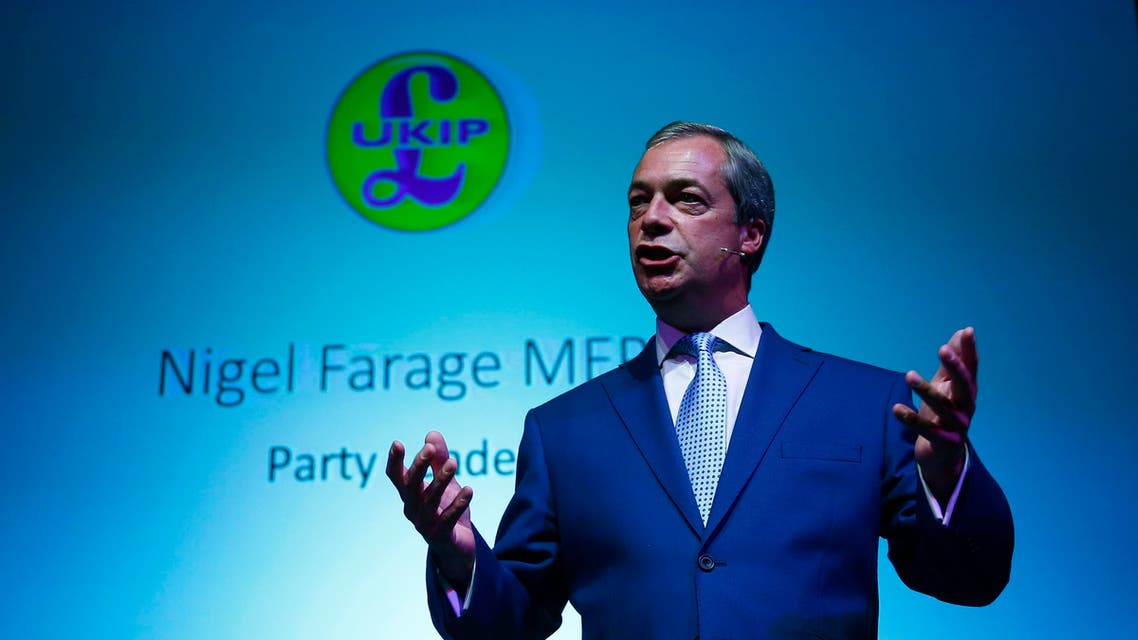 Chaos as nominations close in UKIP leadership race
Bookmakers have the party's immigration spokesman Steven Woolfe as the front-runner
Nominations closed Sunday in the race to replace Nigel Farage as leader of the UK Independence Party, who stood down after achieving his life's mission of Brexit.
But the process was plunged into confusion after the front-runner Steven Woolfe failed to submit his nomination before the deadline.
Farage and the rise of UKIP, an anti-EU, anti-mass immigration party with Brexit as its founding tenet, played a key role in the campaign for a referendum on Britain's membership of the European Union.
Farage, who first became UKIP leader in 2006, stepped down after the June 23 vote to leave the EU, saying his "I want my country back" mantra was now "I want my life back."
Bookmakers have the party's immigration spokesman Woolfe as the front-runner - though he missed the nomination deadline due to claimed technical problems.
The candidate list will be announced on Tuesday following a vetting procedure.
"Nominations have been received. Vetting will take place over the next few days. It must be understood that UKIP cannot comment on the process," a party spokesman said in a statement.
Woolfe submitted his application 25 minutes before the deadline, but due to technical problems, it did not go through until 17 minutes after the cut-off.
Woolfe told party officials he was having difficulties.
"These problems were resolved and the paperwork submitted," a spokesman said.
European Parliament members Bill Etheridge and Jonathan Arnott have also declared their interest in the leadership, as has local councilor Lisa Duffy and party executive committee member Elizabeth Jones.
Changes made in July ruled out several possible candidates, including the party's only MP Douglas Carswell and former MP Mark Reckless.
UKIP scored the third-highest number of votes in the 2015 general election, taking 12.7 percent of the vote, but only won one constituency.