Brazil's Rousseff ahead of trial: 'I'm innocent'
Rousseff, repeated her insistence that forcing her out through impeachment amounts to a coup
Brazil's suspended president Dilma Rousseff admitted Tuesday she had made mistakes but said she had done nothing worthy of impeachment in an address just over a week before she goes on trial.
Rousseff, accused of using illegal budgetary maneuvers to cover up the depth of the country's economic problems during her 2014 re-election, faces trial in the Senate starting August 25.
In a letter to the Brazilian people that she read out in the capital Brasilia, Rousseff struck a humble note. "I have listened to the tough criticisms of my government, for the errors committed," she said.
"I accept these criticisms with humility and determination so that we can build a new way forward."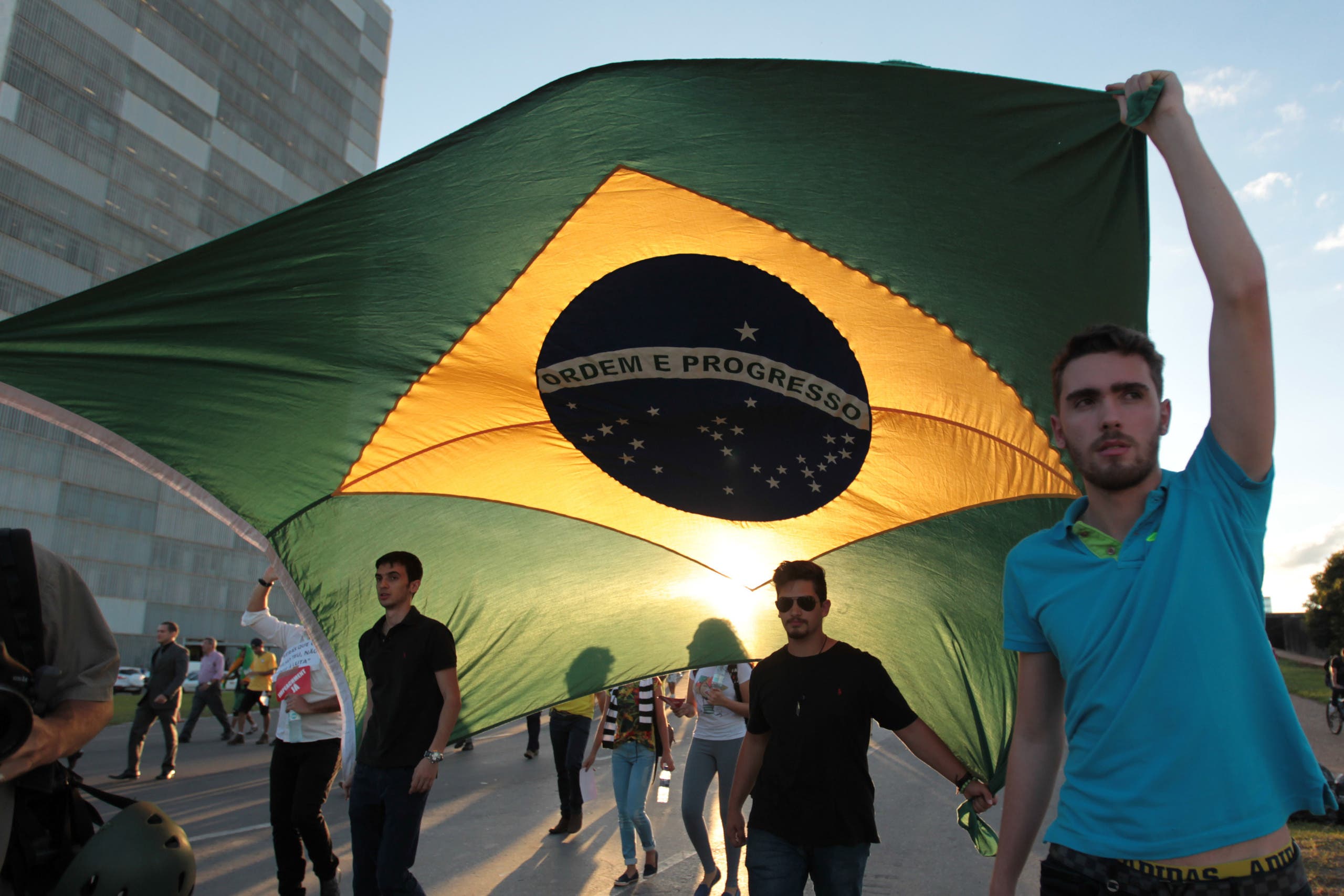 But Rousseff, a former leftist guerrilla who was imprisoned and tortured under the military dictatorship in the 1970s, repeated her insistence that forcing her out through impeachment amounts to a coup.
"It would be an unequivocal coup, followed by an indirect election," she said.
"We have to strengthen democracy in our country and for this it will be necessary for the Senate to close the impeachment process underway, recognizing, given the irrefutable evidence, that there was no crime of responsibility,". "I am innocent," she said.
Rousseff also reiterated her backing for a referendum on holding early elections and electoral reform to carry out a "deep transformation" of a system that most Brazilians consider rotten.
The Senate must vote by a two-thirds majority at the end of the judgment session in order to remove her from office. If that happens, the current interim president Michel Temer will stay on until scheduled elections in 2018.