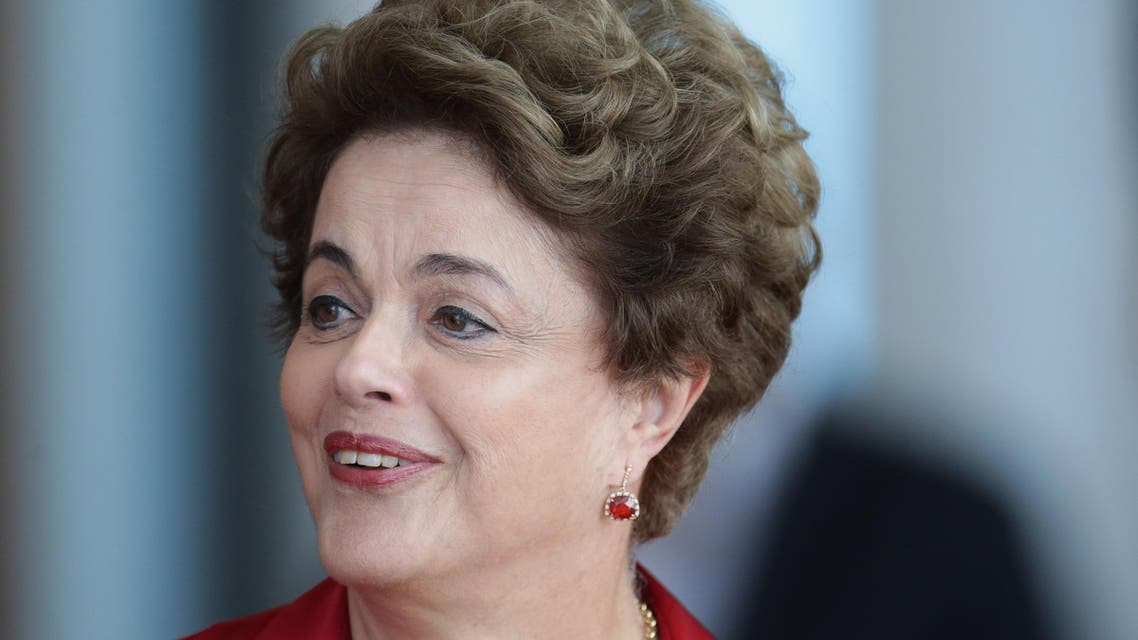 Brazil's Rousseff on right side of history, says lawyer
The Senate is all but certain to vote at the end of the trial toremove Rousseff, who is accused of fudging the national budget
The lawyer representing Brazil's suspended president Dilma Rousseff is a giant underdog going into her impeachment trial Thursday, but says he is counting on the weight of history to sway senators in her favor.
The landmark case, in which Rousseff's fate and 13 years of leftist rule hang in the balance, has meant a late career shift for her lead attorney, Jose Eduardo Cardozo.
At 57, Cardozo, a former justice minister with a long career in politics, has returned to his first job -- the law.
But he faces an uphill battle.

Political analysts say the Senate is all but certain to vote at the end of the trial to definitively remove Rousseff, who is accused of fudging the national budget. She denies breaking the law and condemns the trial as a "coup" by her opponents.

AFP interviewed Cardozo at the apartment in Brasilia where he has been holed up preparing her defense, at a table piled high with law books and documents.

He spoke about the "complex" case and his strategy to beat the odds and persuade more than one-third of the 81 senators to acquit.

Q: What is your defense strategy?

A: It's clear this case would already be dead if there were a rational, balanced judgment. There's no proof of an impeachable crime. That's a pretext they are using to oust her. Our job is to show that to Brazil and the international community, so people understand what's happening here today: the ouster of a legitimately elected president by illegitimate means.

Q: What will Rousseff's role be?

A: She'll testify as the accused party. She'll speak about how she sees this trial, Brazilian democracy and the inconsistencies in the accusations. Then she'll answer senators' questions.

Regardless of the tone of the questions, whether they're aggressive or not, president Rousseff will conduct herself as head of state, as befits her historic role.

Q: Do you expect legal questions to outweigh political ones?

A: Impeachment is a legal-political process. Certain legal precepts have to be met. If it's purely political, as it has been so far, there will be an institutional rupture, a government that is born illegitimately, a violation of democracy.

Society has a very crucial role in observing what's happening. The more we unravel the accusations, the clearer it will become what's behind this trial: a farce, a coup.

Q: So the defense will speak directly to Brazilian society?

A: We'll speak to the senators, society and also to history.... That's the only way to show that there's not the slightest basis for this trial. Brazil is a country with a very young democracy, won through great struggle. To injure it in this way.... That's basically the idea behind our defense strategy.

Q: Will you appeal to the Supreme Court?

A: If the president's right to fulfill her mandate is violated, the judiciary can intervene. We don't rule out the possibility of appealing to the courts at any point, including after the vote. The court can annul this whole process, and in fact should have done it already, because there have been many irregularities.

Q: What's it like becoming a lawyer again on a case this big?

A: It's strange that I've returned to the law on a case as complex as this.... The case makes me a little sad... but I'm proud as a lawyer to be on the right side of history.