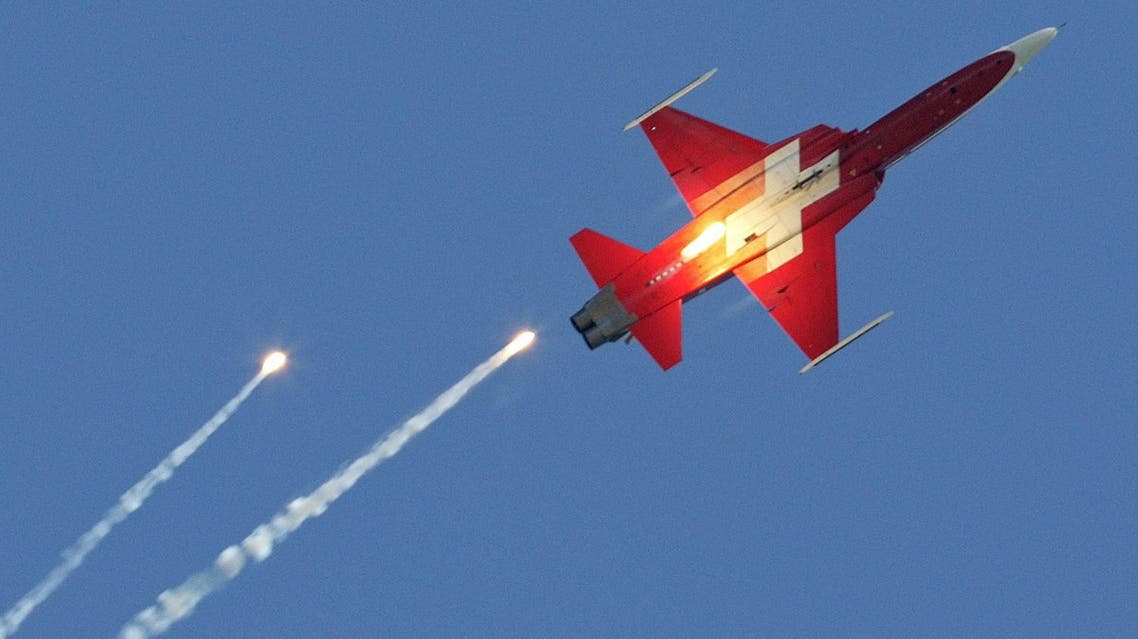 Swiss fighter jet missing, believed crashed over the Alps
Two helicopters had initially taken part in the search, but as night fell and weather conditions worsened they were forced to land
A Swiss army fighter jet went missing over the Alps Monday and is believed to have crashed, the defence ministry said, adding that a large-scale search and rescue operation had been launched.
The F/A-18 C single-seater had been taking part in a training exercise with a second plane when all radio contact with the pilot was suddenly cut at 4:05 pm (1405 GMT), the ministry said in a statement.
"Since then, he has been declared missing," it said.
The suspected crash site is in the area around the Susten Pass in the centre of the mountainous country, and is very difficult to access, the ministry said.
Two helicopters had initially taken part in the search, but as night fell and weather conditions worsened they were forced to land.
The ministry said they would resume their flights as soon as the weather permitted, and that in the meantime, two ground crews of rescue workers and mountaineering experts were continuing the search.
"The military command's thoughts are with the pilot's family," it said, adding that an investigation had been launched.
All flights from the Meiringen airbase in the central canton of Bern, where the missing plane had taken off from, had been grounded until noon (1000 GMT) Tuesday, it said.
The suspected accident would be the latest in a string of crashes to befall the Swiss airforce.