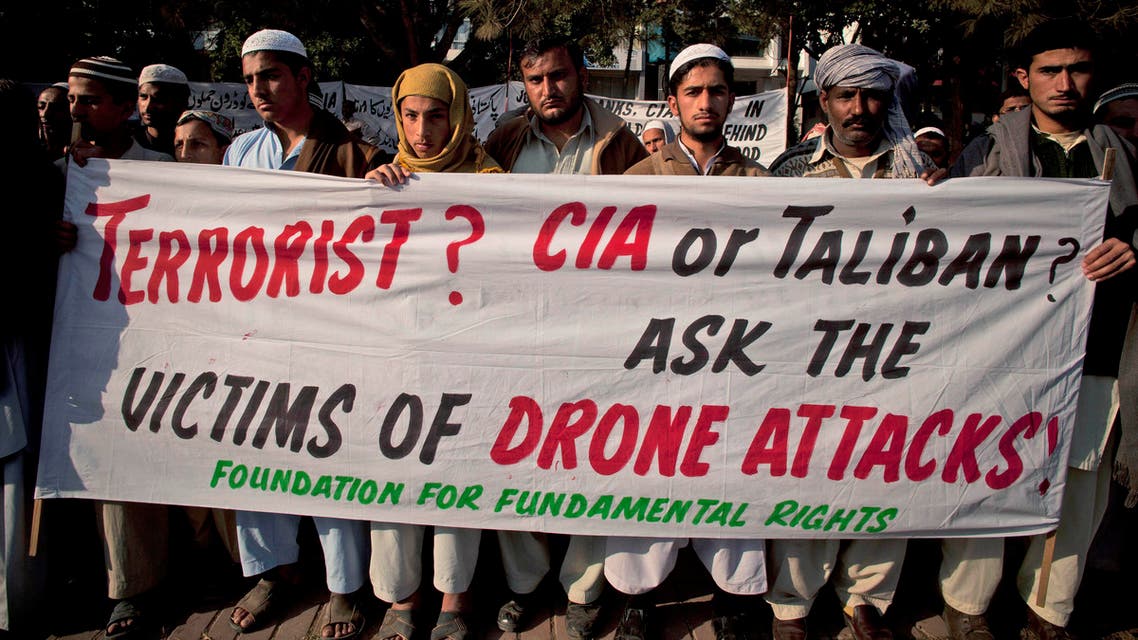 US to pay $1.12m to family of Italian hostage killed in drone strike
The agreement was reached after President Barak Obama admitted last year that a CIA drone strike killed two aid workers
The Obama administration has agreed to pay $1.12m (€1m) to the family of an Italian hostage who was killed by a US drone strike in Pakistan last year, British daily The Guardian reported on Friday.
The agreement was reached after President Barak Obama admitted last year that a CIA drone strike killed two aid workers - Giovanni Lo Porto and an American national named Warren Weinstein.
The two men - Lo Porto, 37, and Weinstein, 73, - were held hostage in an al-Qaeda compound in Pakistan at the time and were accidently killed during a secret counter-terrorism mission.
Lo Porto's family had been led to believe a month before the strike that he was close to being released.
The agreement is the first of its kind between the US government and the family of a drone strike victim. The payment was first reported by the Italian newspaper La Repubblica, and was considered a "donation in the memory of Giovanni Lo Porto."
However, even as thousands of civilian deaths caused by US drone strikes in Pakistan, Afghanistan, Yemen and Somalia have been reported since 2008, there have been no official reports of families of victims receiving compensation for their loss.
While several have attempted to challenge Obama's policy and seek justice for the deaths of innocent family members, none have so far been succeeded.
Faisal bin Ali Jaber, a Yemeni civil engineer, issued a public challenge to the US leader last year for refusing to acknowledge Yemeni civilian deaths caused by drones.
Jaber stated that following a strike in 2012 that killed two of his relatives, his family was presented with "$100,000 in sequentially-marked US dollars in a plastic bag" by a Yemeni security service official. And when Jaber asked if the Yemeni officer would admit the money came from America, the officer responded with a shrug saying, "Can't tell you. Take the money."
Reports like these have come from thousands of families affected by the US drone war.
Despite conflicting reports, the US government announced in July that drone and other airstrikes have killed between 64 and 116 civilians during Obama's administration, a tally that was criticized as too low by some experts.
However, US Investigative reporter Jeremy Scahill found that from his first days as commander-in-chief, the drone has been Obama's weapon of choice, and the usage of the unmanned weapon has increased dramatically under his administration, in comparison to the Bush administration.