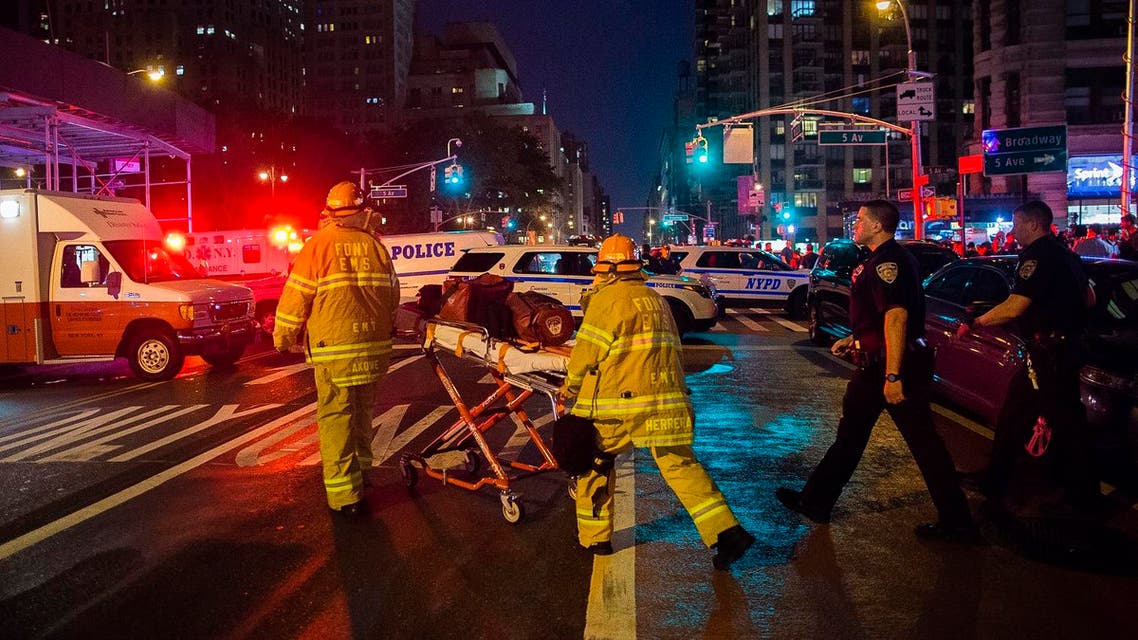 Device explodes near New Jersey station as robot tries to disarm it
The device in Elizabeth, a city south of Newark, had been left in a backpack placed in a trash can near a train station and a bar
An explosive device left near a train station in Elizabeth, New Jersey, blew up early on Monday when a bomb squad robot cut a wire on the mechanism, one of as many as five potential bombs found at the site, the city's mayor said.

No one was injured in the blast that followed a series of attacks in the United States over the weekend, including a Saturday night bombing that hurt 29 people in Manhattan.

The device in Elizabeth, a city south of Newark, had been left in a backpack placed in a trash can near a train station and a bar, Mayor Christian Bollwage told reporters.

As many as five potential explosive devices tumbled out of the backpack when it was emptied, Bollwage said. After cordoning off the area, a bomb squad used a robot to cut a wire to try to disable the device, but inadvertently set off an explosion, he said.

"I can imagine that if all five of them went off at the same time, that the loss of life could have been enormous if there was an event going on," Bollwage said.

Bollwage said it was unclear whether Elizabeth, a city with a population of nearly 130,000 people that is less than 15 miles (24 km) southwest of Manhattan, was specifically targeted or if the backpack might have been discarded to elude investigators.

Authorities early on Monday were seeking to remove the other devices found in the backpack, Bollwage said.