Electoral College confirms Trump's White House win
Under normal circumstances, the Electoral College vote is a little-watched formality in which electors across the country officially cast votes
America's Electoral College on Monday confirmed Donald Trump's election as the 45th president of the United States, unswayed by a last-ditch bid by die-hard opponents to bar the Republican's path to the White House.
Six weeks after his upset victory over Democratic nominee Hillary Clinton, Trump sailed as expected past the 270 votes needed to make his victory official, according to US media, clearing the way for him to succeed Barack Obama on January 20.
"Congratulations to @realDonaldTrump; officially elected President of the United States today by the Electoral College!" tweeted Vice President-elect Mike Pence as the results came in.
Following the announcement, Trump promised to work to unite a bitterly divided country.
"I thank the American people for their overwhelming vote to elect me as their next president of the United States," Trump said in a statement after the result came in.
"With this historic step we can look forward to the bright future ahead. I will work hard to unite our country and be the president of all Americans," Trump pledged.
Under normal circumstances, the Electoral College vote is a little-watched, rubber stamp formality in which electors across the country officially cast votes for the candidate that won the popular tally in their state.
This time, however, Democratic activists casting the Republican as a threat to democracy staged a vocal campaign urging Republican electors to break ranks and refuse to vote for him.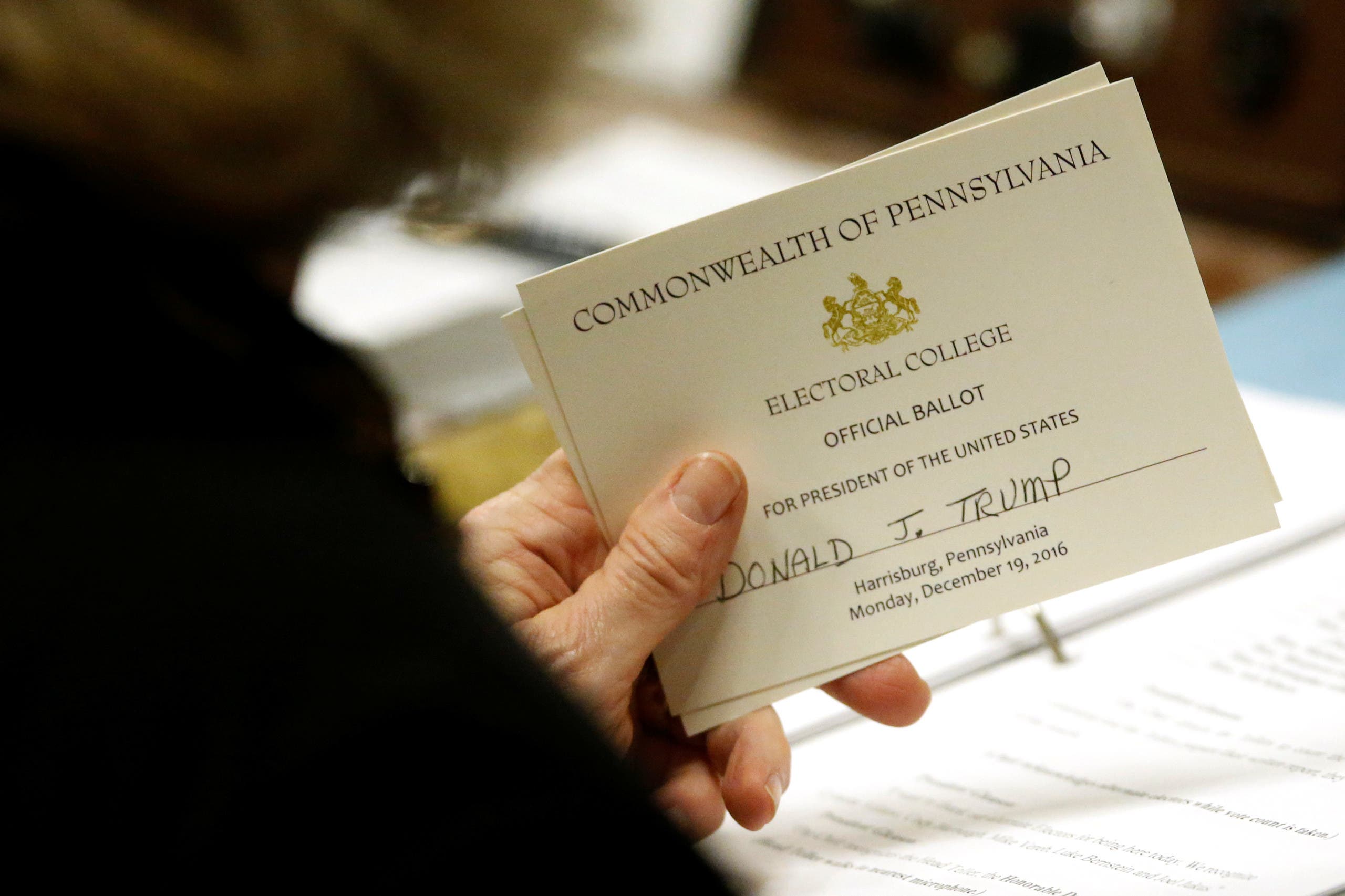 When US voters cast their ballots on November 8, they did not directly elect the next president but rather 538 electors charged with translating their wishes into reality.
After a deeply divisive campaign, Trump won a clear majority of those electors -- 306 -- although his Democratic rival finished nearly three million votes ahead in the popular tally.
To prevent Trump from becoming president, activists needed to convince at least 37 Republican electors to abandon their candidate.
The odds of that happening were considered next to none.
According to a New York Times tally, four Democratic electors cast their votes for someone other than Clinton, and two Republicans voted for someone other than Trump.