All you need to know about the Berlin attack suspect
The man is aged 21 or 23 and known by three different names, according to reports in German newspapers
Fingerprints of Anis Amri, the Tunisian suspect in the attack on a Berlin Christmas market, have been found on the door of the truck that ploughed through the crowds gathered there, killing 12, several German media said on Thursday.

A spokesman for Tunisia's anti-terrorism judicial police says they have questioned the family of Amri.
Spokesman Sofiane Selliti told The Associated Press that officials from two specialized brigades in Tunis and Kairouan interrogated family members of the suspect Wednesday at their home in the central Tunisian town of Oueslatia.
He did not say how many people were present at the interrogation. The suspect's family lives in poverty and his parents are divorced, according to Tunisia's Mosaique FM radio.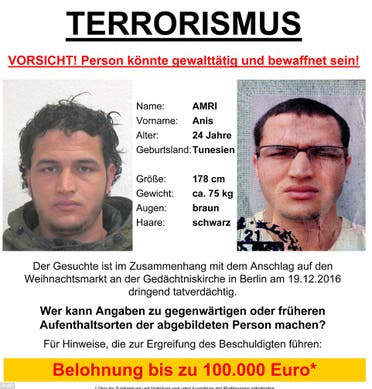 His brother is urging Anis Amri to turn himself in to police.
German police conitnue searching for the 21-year-old Tunisian man in connection with the deadly truck attack.
Ameri entered Germany in 2015 and was on a temporary asylum permit, but in June a court ruling refused his asylum and denmanded he left. It is not know yet whether Ameri left Germany and reentered before the attack, however, reports said that asylum office papers believed to belong to him were found in the cab of the truck.
The documents, which announced a stay of deportation, were found under the driver's seat of the 40-tonne lorry that barrelled through the Christmas market in the heart of the German capital.
Police were reportedly searching for the suspect, who was born in the southern Tunisian city of Tataouine, in the western state of North Rhine-Westphalia. However, before Germany, Ameri was living in Oueslatia - a town in the Kairouan Governorate, Tunisian security sources said.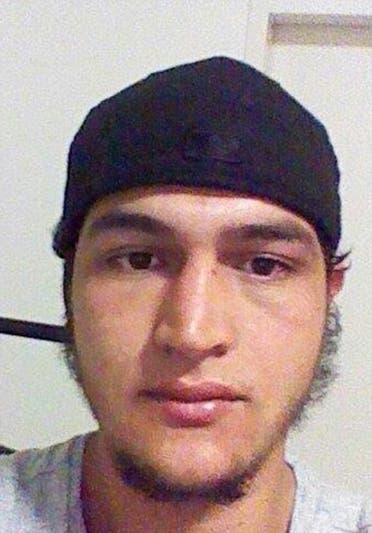 Twelve people were killed in what German authorities have called a "terrorist attack" in Berlin late Monday, including the Polish driver of the truck.
The scenes instantly revived nightmarish memories of the July 14 truck assault in the French Riviera city of Nice, where 86 people were killed by a Tunisian Islamist.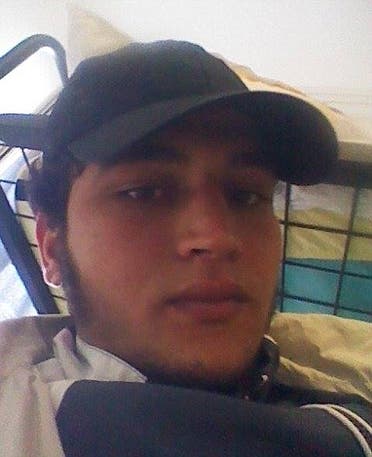 The ISIS-linked Amaq news agency said "a soldier of the Islamic State" carried out the Berlin carnage "in response to appeals to target citizens of coalition countries".
There was no evidence to back the claim, nor was the perpetrator identified.
Ameri is believed to have been in contact with extremist preacher Abu Walla, also known as "the faceless preacher" because he never shows his face in videos.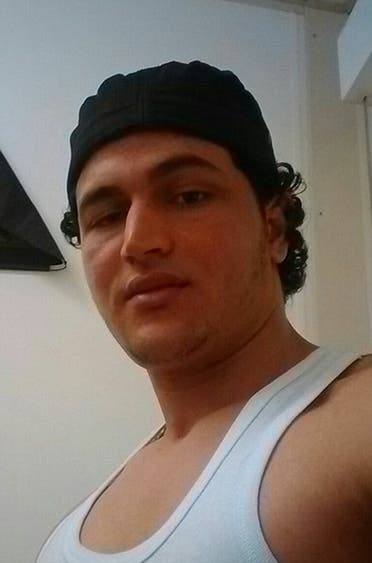 Walla was arrested last month on suspicion of recruiting volunteers to go to Syria and fight for ISIS.
Tunisia is one of the biggest suppliers of militant fighters, with some 5,500 of its nationals believed to be involved in combat in Syria, Iraq and Libya.
(With Agencies)