Russian diplomat found dead in his apartment
Less than 24 hours after the assassination of Russian ambassador to Turkey Andrey Karlov in Ankara, Petr Polshikov, 56, was found dead from a bullet
Less than 24 hours after the assassination of Russian ambassador to Turkey Andrey Karlov in Ankara, Petr Polshikov, 56, was found dead from a bullet at his home in Moscow. Al Arabiya was able to get the news from several Russian media outlets, including Ren TV channel, in addition to two British newspapers that published the news about Polshikov. The police found a pistol under the bathroom sink in his apartment located in Balaklavsky Prospekt in the Russian capital.
According to the TV channel, they also found two empty bullets near the body of the high-ranking diplomat, without revealing his position. The TV report mentioned that his wife was in the apartment when he was killed but did not get injured. Polshikov was a former ambassador to Bolivia, then a high-ranking diplomat at the US Latin Department at the Russian Foreign ministry before being reappointed to another department in the ministry.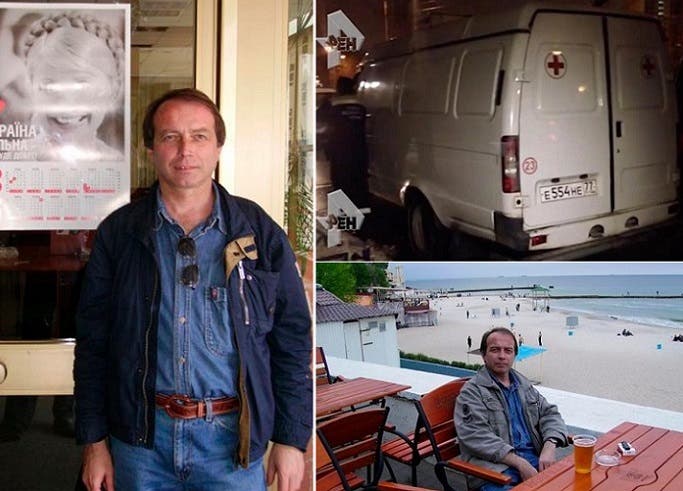 The Daily Mirror Newspaper linked Polshikov death to another news that stated that the right-wing nationalist leader of the extremist Russian Liberal Democratic Party, Vladimir Zhirinovsky, has explicitly accused Britain of killing the Russian ambassador in Ankara to unsettle the visit of Turkish President Recep Tayyip Erdogan to Moscow, which aims to strengthen the relations between the two countries. However, Ftantz Klintsevich deputy chairman of the defense and Security Committee of the Russian, pointed the finger at the NATO, accusing it of killing the Russian Ambassador, and this is what was mentioned in the British Sun Newspaper.
According to what Al Arabiya has monitored, the Russian media did not talk about the probability that the diplomat could have committed suicide and also did not mention anything about his wife and what has happened to her after the murder of her husband.