Allegations of fake news and hacking attempts dominated France's tense presidential campaign on Thursday, with just two days left for independent Emmanuel Macron and his far-right rival Marine Le Pen to win over voters before this weekend's high-stakes runoff.
Paris prosecutors launched a preliminary investigation into whether fake news is being used to influence Sunday's vote, as front-runner Macron and populist Le Pen rallied thousands at their last big campaign events - in opposite parts of the divided country.
There has been intense anxiety in France over the possibility that viral misinformation or hackers could influence the presidential vote, as in the US election last year. Those fears have largely failed to materialize.
Then on Thursday, Macron's campaign filed suit against an unknown source "X'' after Le Pen suggested during their only one-on-one debate that the former banker could have an offshore account.
Tense showdown
"I hope we won't find out you have an offshore account in the Bahamas," Le Pen said during the tense prime-time showdown Wednesday night.
She appeared to be referring to two sets of apparent forgeries, published just hours earlier, that purported to show Macron was somehow involved with a Caribbean bank and a firm based on the island of Nevis.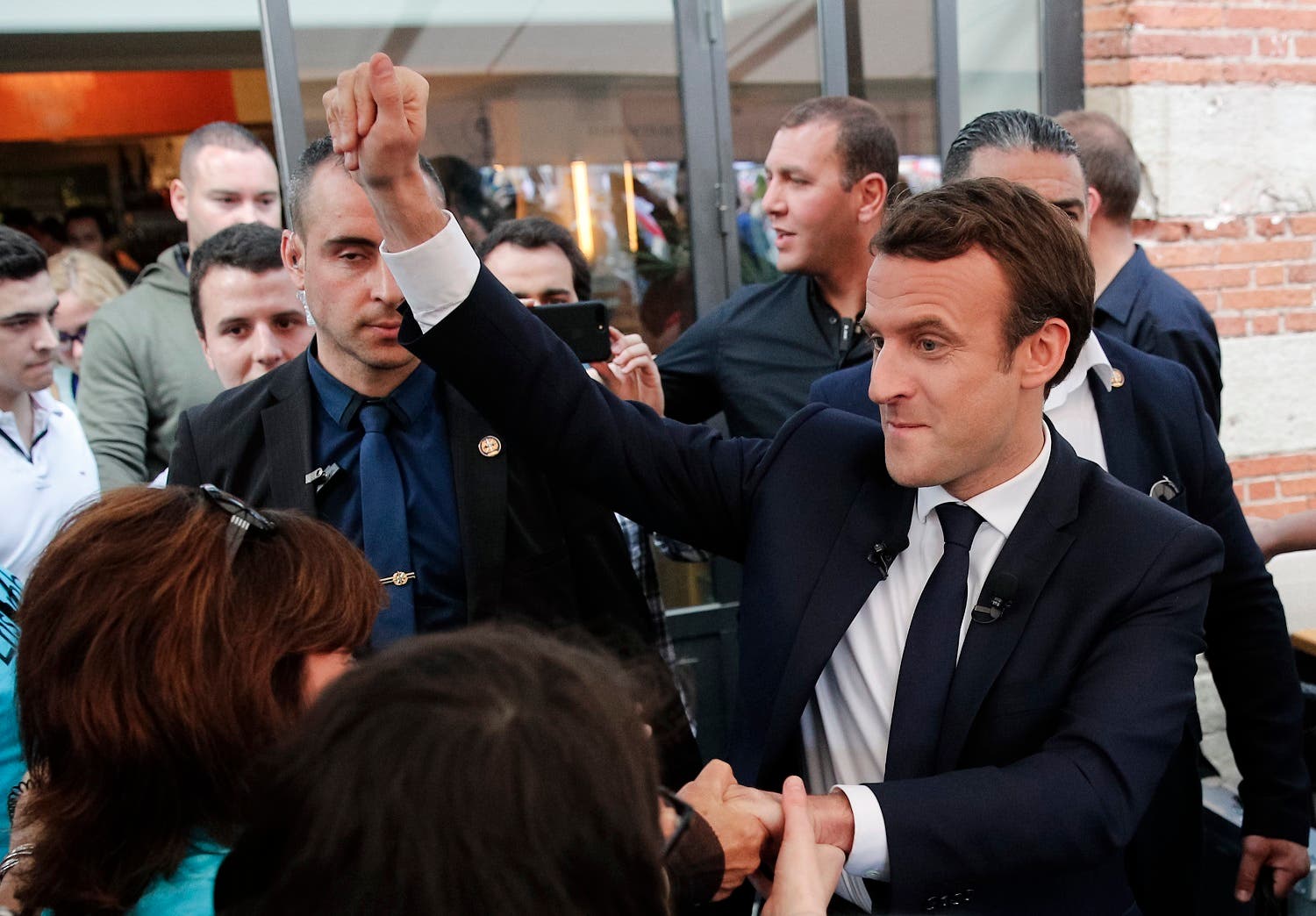 Macron's camp said the former investment banker was the victim of a "cyber-misinformation campaign." Speaking on France Inter radio, Macron blamed Le Pen for spreading "fake news" and said he never held a bank account "in any tax haven whatsoever."
"All this is factually inaccurate," Macron said.
In a subsequent twist, Le Pen's campaign said a far-left hacker was arrested this week and confessed to repeatedly targeting its website. In a statement Thursday, the campaign gave few details about the seriousness of the interference, which could range from attempts at defacing the website to flooding it with bogus traffic.
Police referred questions to prosecutors, who wouldn't comment.
Fiery speech
In a fiery speech delivered late Thursday in a field in northern France, Le Pen made an emotional appeal to desperate farmers, the jobless and the disillusioned.
Painting herself as the "voice of the people," she said her rival would continue the painful status quo.
Thousands of supporters climbed on hay bales or clustered in the field in the village of Ennemain to hear her speak, chanting "We love you Marine!" and "Marine President!"
"Don't let them steal the election," she warned, summoning voters to join Sunday's "rendezvous with history."
Among those in the wildly cheering crowd was Gaelle Vincent, who wore a French flag in her hair to hear Le Pen speak.
"People think little villages like us vote National Front because we don't like Arabs and are racist," the 35-year-old Vincent said. "We're not racist. We have to preserve our land and our values."
Disgruntled workers
Macron, meanwhile, was on France's southern edge in the Pyrenees town of Albi, visiting disgruntled workers at a glass factory before holding his last campaign rally in which he called on voters from the left and right to choose his reformist, pro-European platform.
Macron arrived to booing and slogan-shouting from dozens of protesting workers. But after 15 minutes of talking, the 39-year-old front-runner managed to calm some of their anger.
Union leader Michel Parraud called Macron "very kind and very polite," although he said he didn't think the pro-business centrist would do much for factory workers.
Macron pledged to "give strength back to the country" and "build a more efficient and fair society," speaking from an open-air stage in Albi's central square.