British Prime Minister Theresa May said an incident in which a van ploughed through pedestrians near a mosque in north London overnight was being treated "as a potential terrorist attack".
"I will chair an emergency meeting later this morning. All my thoughts are with the victims, their families and the emergency services on the scene," she said in a statement on Monday.
At least one person was confirmed dead as the van driver rammed into a crowd of Muslim worshipers near a restaurant close to the Muslim Welfare House Mosque in London's Finsbury Park.
London's Metropolitan police have confirmed they were called to the scene after a "vehicle collision incident on Seven Sisters Road".
Police have confirmed that the van driver, aged 48, was found detained by members of public at the scene and then arrested by police. The say he will also be subject of a mental health assessment in due course.
The Muslim Council of Britain clarified on Twitter they were misinformed that a van had run over worshippers as they left the Finsbury Park Mosque. "The attack took place outside the Muslim Welfare House which is nearby the Finsbury Park Mosque, not outside Finsbury Park Mosque itself," they said.
Counter-terrorism police are investigating the incident.
Several witnesses told Al Arabiya English that the van driver 'intentionally accelerated into crowded small restaurant near the mosque' as people finished Tarawih prayers.
One photo posted on social media by Thomas Van Hulle showed emergency services tending to injured persons lying near the Banaadiri Restaurant, located on the same street as the Muslim Welfare House mosque.
The late night prayers during Ramadan usually begin at 10:30 PM local time in London and end at around midnight. Several cafes and restaurants in the area remain open for suhoor until Fajer (morning) prayers at 02:39 AM local time when Muslims begin their fast.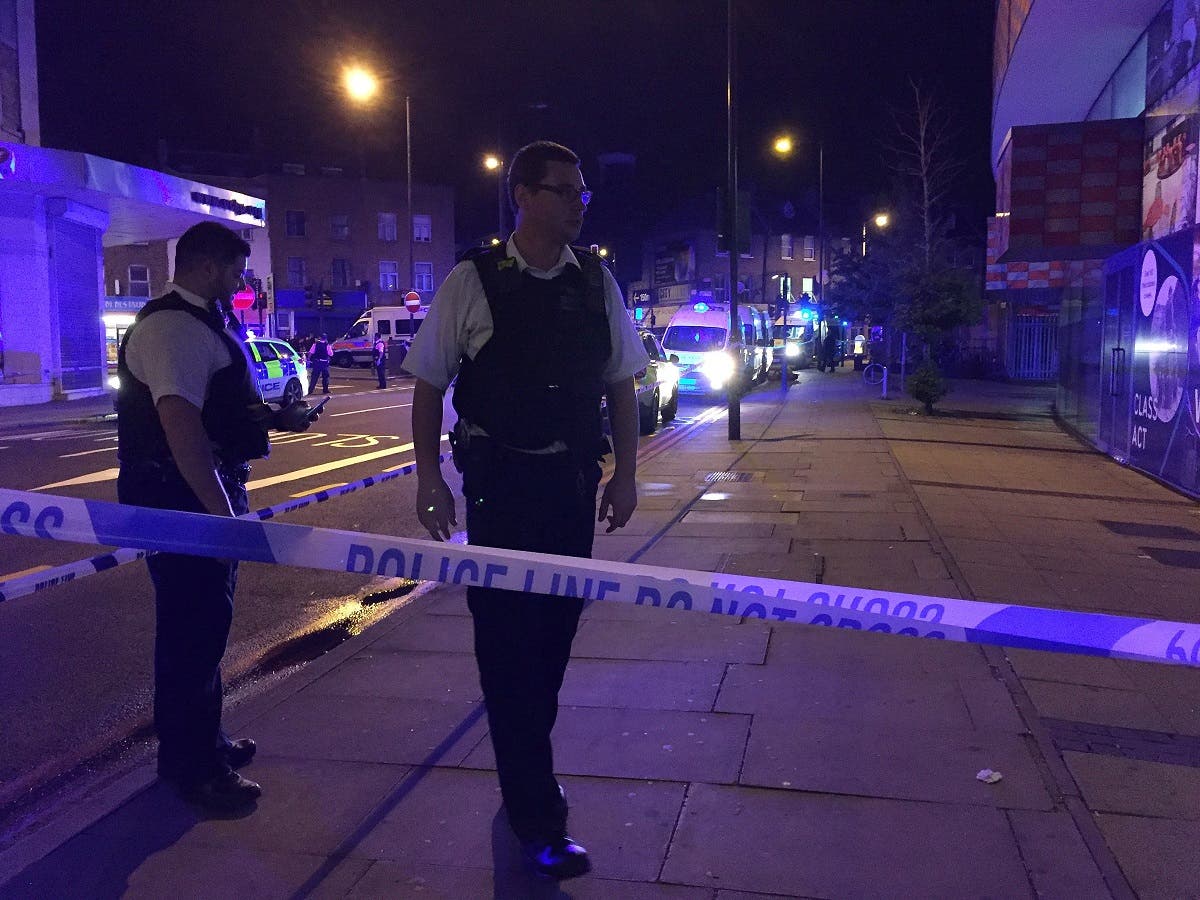 May says crash was a 'terrible incident'
"The area near the mosque in Finsbury Park is usually quiet on Sunday nights but given the timing during Ramadan, there are a lot of Muslims in the area finishing up their night prayers and are usually at the local restaurants and cafes eating their suhoor before they begin their fast a couple of hours later," Badr al-Qahtani, a Saudi writer and journalist living in London, told Al Arabiya.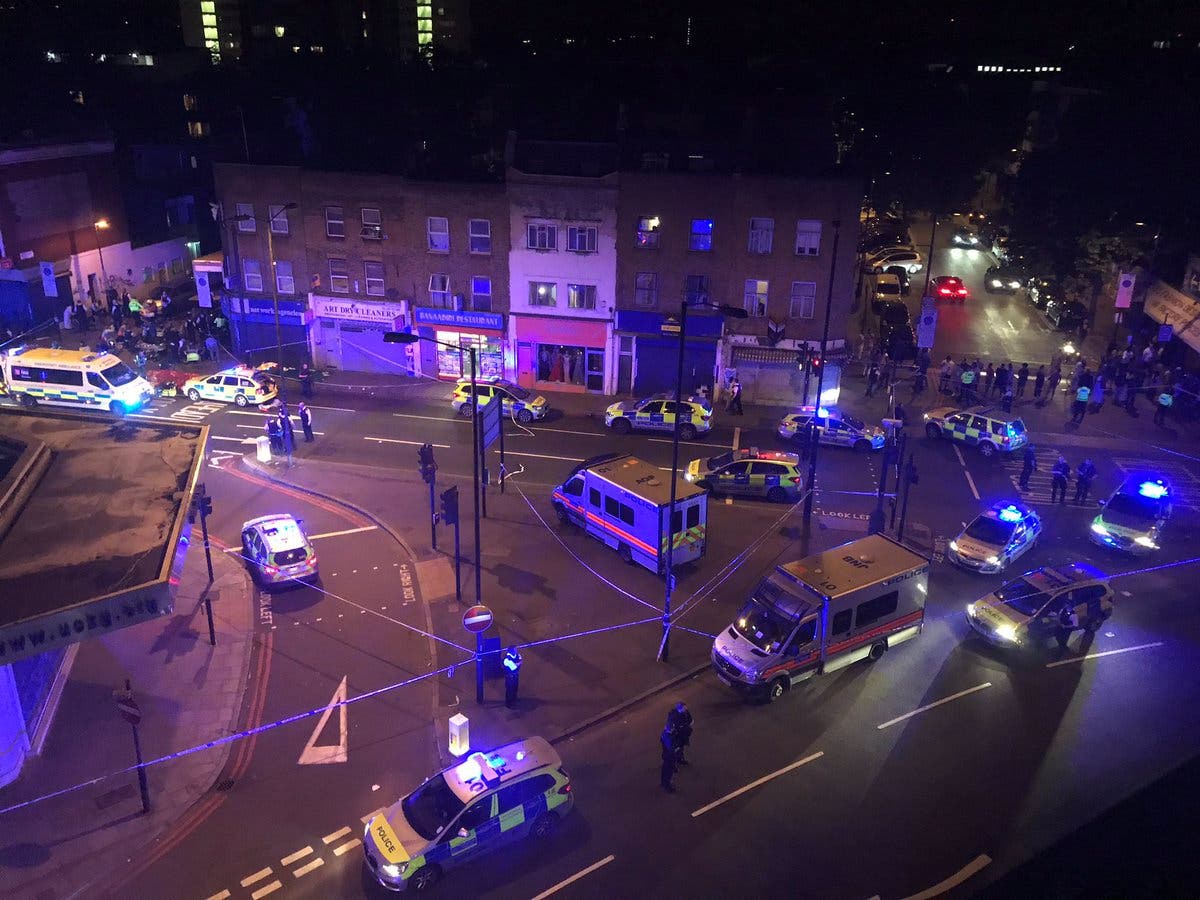 Earlier, May's office said she was informed about the ramming attack and described the crash early on Monday morning as a "terrible incident".
"All my thoughts are with those who have been injured, their loved ones and the emergency services on the scene," May was quoted as saying.
The leader of the opposition Labour Party Jeremy Corbyn also tweeted about the crash and said he was "totally shocked".