The man shot dead at Brussels Central Station on Tuesday after an abortive detonation of a nail bomb in a bag was a Moroccan national, aged 36, who had no history of being a terrorist suspect, a prosecutor said on Wednesday.
Eric Van Der Sypt told a news conference that the man's initials were O.Z. and that his home in Brussels' Molenbeek district had been searched. He said the man had not been wearing a suicide belt. He shouted "Allahu akbar" -- God is greater, in Arabic -- before being shot dead by soldiers on patrol.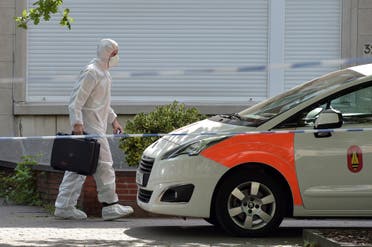 "He was not known to the authorities for any terrorism connection," Van Der Sypt said, declining to give the man's full name while the investigation continues. The bomb detonated by the terror suspect consisted of nails and gas bottles inside a bag, prosecutors said.
The suspect "grabbed his suitcase while shouting and causing a partial explosion... the bag exploded a second time more violently. This bag contained nails and gas bottles," Eric Van Der Sypt, a spokesman for the Belgian federal prosecutor, told a news conference.