Islamist militants operating in Mali released a video purporting to show six western hostages, ahead of a regional security summit in the West African country attended by France's president on Sunday.

A narrator speaking in English said the 17-minute video showed hostages from South Africa, France, Colombia, Australia, Romania and Switzerland. The film bore the name of al-Qaeda-affiliated militant group JNIM.

Reuters was unable to verify the authenticity of the footage, or when or where it was taken.

Romania's foreign ministry said the Romanian man from the video, Iulian Ghergut, was kidnapped from a mine in Burkina Faso in April 2015.
ALSO READ: French aid worker kidnapped in Mali

France's Foreign Ministry declined to comment while the Swiss government said it was aware of the video and called for the release of its citizen.

Islamist militant groups, some with links to al Qaeda, seized Mali's desert north in 2012.
Military intervention
A military intervention by former colonial power France drove them out of major cities a year later, but they continue to attack UN peacekeepers, Malian soldiers and civilian targets.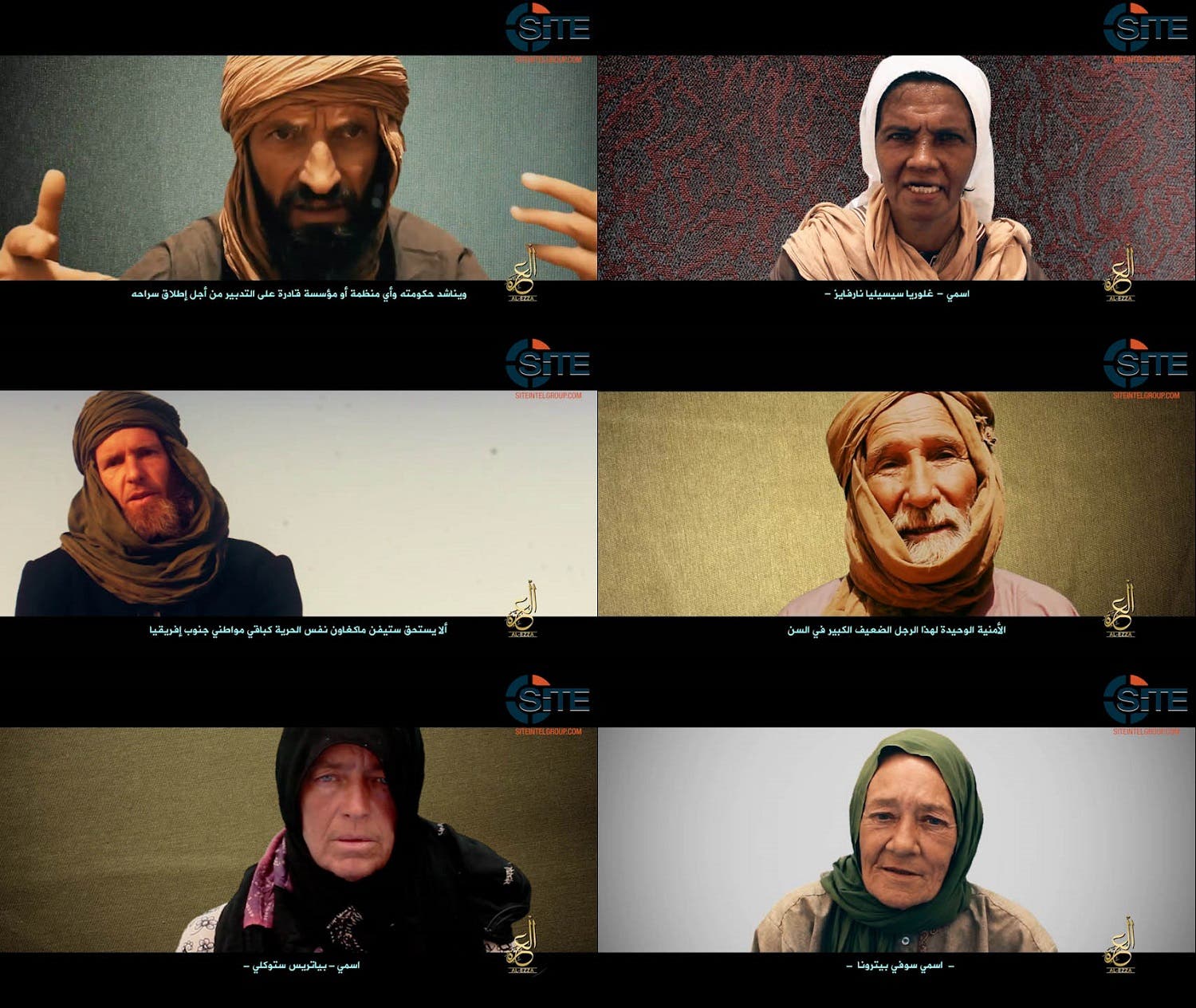 The violence has spilled over into neighboring countries in West Africa's arid Sahel region and Paris has deployed thousands of French troops to combat Islamists under a cross-border operation known as Barkhane.

President Emmanuel Macron said on Sunday that France would "put all our energy towards eradicating" those responsible for kidnapping a French hostage shown in a video posted online by an al-Qaeda-linked militant group.
Among those pictured was Sophie Pétronin, who was kidnapped in the city of Gao in Mali in December.