Pakistan PM Nawaz Sharif resigns after Supreme Court order to disqualify him
Pakistan Prime Minister Nawaz Sharif on Friday resigned from his post, his office said, hours after the country's Supreme Court disqualified him over corruption claims against his family.
The Supreme Court said Sharif is not fit to hold office and ordered a criminal investigation into him and his family. The court also disqualified Finance Minister Ishaq Dar. The Prime Minister's office said in a statement that Sharif has "stepped down" despite having "serious reservations" about the judicial process.
Earlier, Pakistan's Supreme Court on Friday disqualified Prime Minister Nawaz Sharif over long-running corruption allegations, a highly anticipated decision that forces him out of office.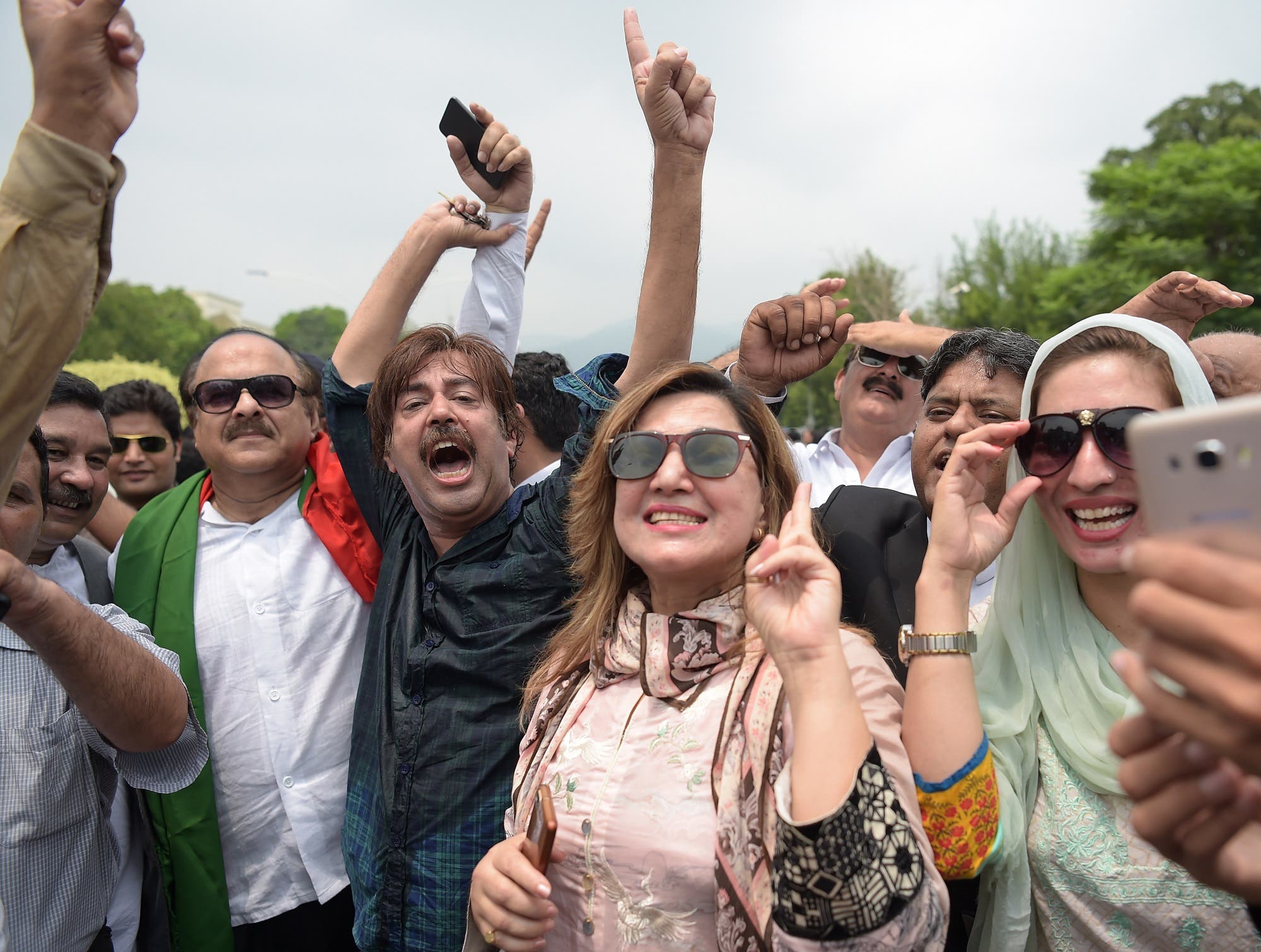 "He is disqualified as a member of the parliament so he has ceased to be holding the office of Prime Minister," Justice Ejaz Afzal Khan told the packed courtroom. The court also asked the national anti-corruption bureau to launch a further probe into the allegations against Sharif, which stem from the Panama Papers leak last year linking the premier's family to lucrative offshore businesses.
No Pakistani prime minister has ever completed a full five-year term. Most have seen their tenures cut short by the powerful military or interference from the Supreme Court. Others have been ousted by their own party, forced to resign -- or been assassinated.
According to Al Arabiya sources on the ground, Sharif was mainly disqualified on the basis of hiding his UAE residency from the masses and concerned quarters. In the wake of SC decision Nawaz Sharif can not lead his faction of Muslim League because if some body is declared disqualified as member of national assembly [lower house] he can not head any political party.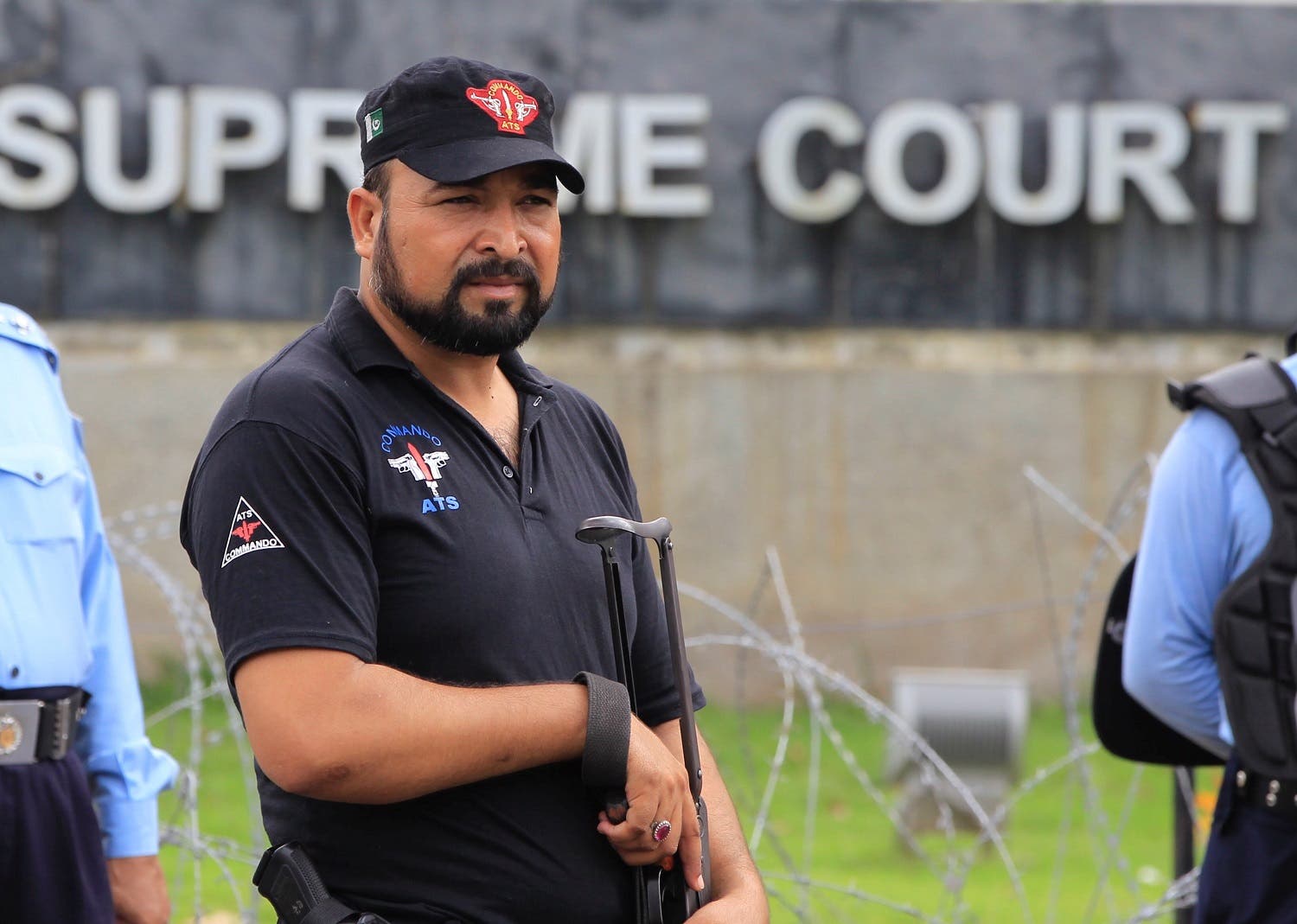 As per the judgment, Nawaz Sharif is barred from taking part in politics for whole life. Pakistan's Finance Minister Ishaq Dar has also been disqualified from being a member of Parliament. He was one time advisor to UAE government. He is also close relative of Nawaz Sharif. Dar son is married to Nawaz Sharif daugther Asma Nawaz.
According to sources, in the wake of the decision, Nawaz Sharif cannot lead his faction of Muslim League because if some body is declared disqualified as member of national assembly [lower house] he can not head any political party.
Second time in history
It is the second time in Pakistan's 70-year history that the Supreme Court has disqualified a sitting prime minister. In 2012 then-prime minister Yousaf Raza Gilani was disqualified over contempt of court charges for refusing to reopen a corruption case against the sitting president Asif Ali Zardari.
The Supreme Court's unceremonious end to Sharif's tenure represents a record third time he has been ousted as leader before completing his term.In 1993 he was sacked by the then-president over graft allegations, while in 1999 he was ousted in a military coup.
The court had in April declared there was "insufficient evidence" to oust Sharif over the graft allegations engulfing his family, and ordered an investigation team to probe the matter.
Prime Minister Nawaz Sharif and Finance Minister Ishaq Dar, disqualified for life. #PanamaVerdict

— Pakistan Defence (@defencepk) July 28, 2017
The team of civilian and military investigators found there was a "significant disparity" between the Sharif family's income and lifestyle in its report submitted to the court earlier this month. The Sharifs and their allies have consistently and noisily rejected the claims, with his ruling PML-N party this month dismissing the investigation team's report as "trash".
Meanwhile, a member of Sharif party, Marriyum Aurangzeb, said that the verdict doesn't prove any corruption allegations against the PM. "Today's Supreme Court verdict doesn't prove corruption allegations against Nawaz Sharif," she told reporters on Friday. "History bears witness that whenever Nawaz Sharif was removed from political scenario, the nation brought him back in Parliament with even more votes," Marriyum said.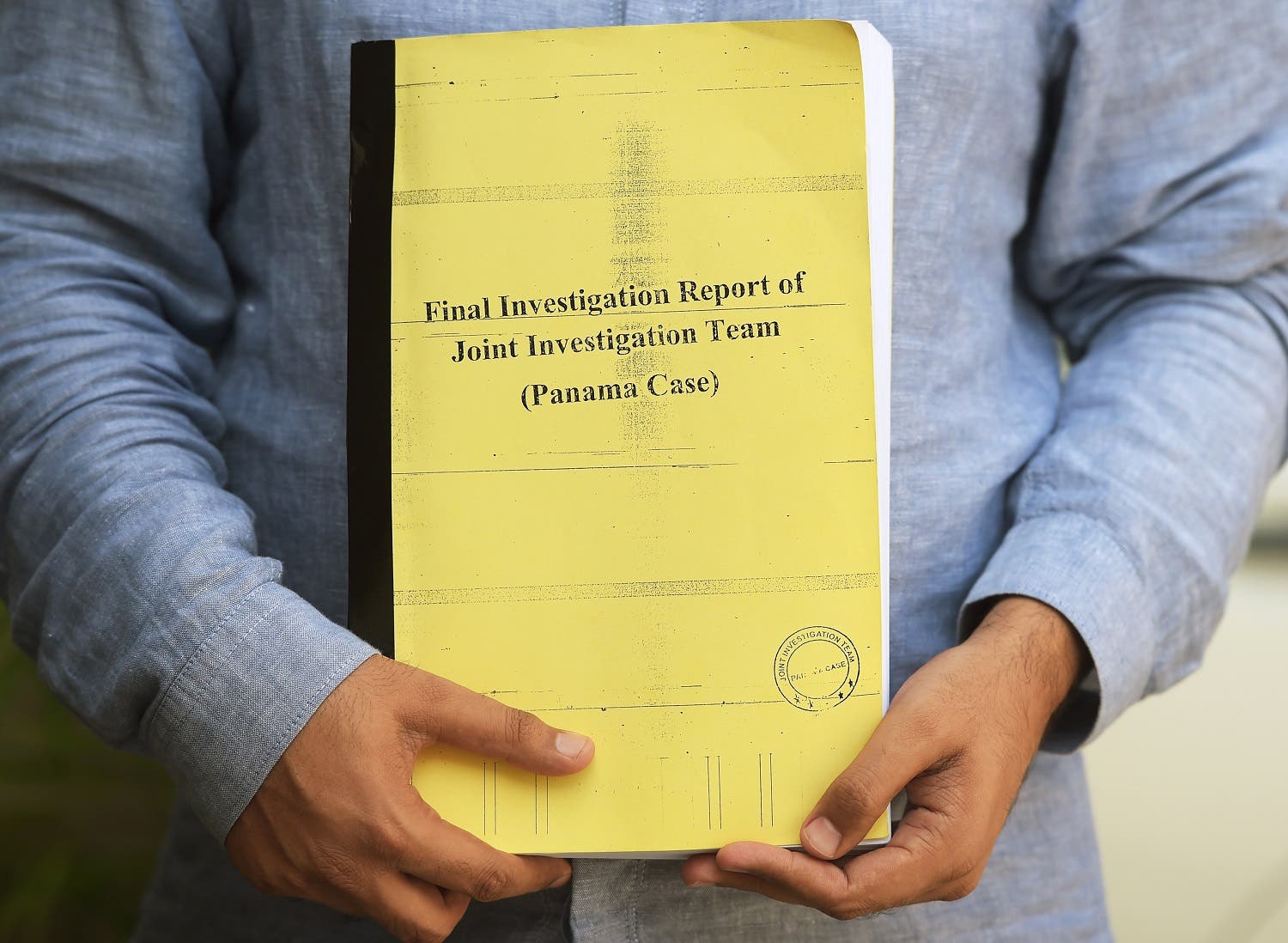 Divided analysts
Analysts were divided on what the court might do, though Michael Kugelman of the Woodrow Wilson Institute in Washington noted there was a "pretty strong precedent of the Pakistani judiciary being very active and essentially sending elected officials packing".
However, he added, the case has been "more about his family" than Sharif himself. "You have to acknowledge the fact that Nawaz Sharif himself is not really being accused of anything that is against the law."
The controversy erupted last year with the publication of 11.5 million secret documents from Panamanian law firm Mossack Fonseca documenting the offshore dealings of many of the world's rich and powerful.
Three of Sharif's four children -- Maryam, his presumptive political heir, and his sons Hasan and Hussein -- were implicated in the papers. At the heart of the case is the legitimacy of the funds used by the Sharif family to purchase several high-end London properties via offshore companies.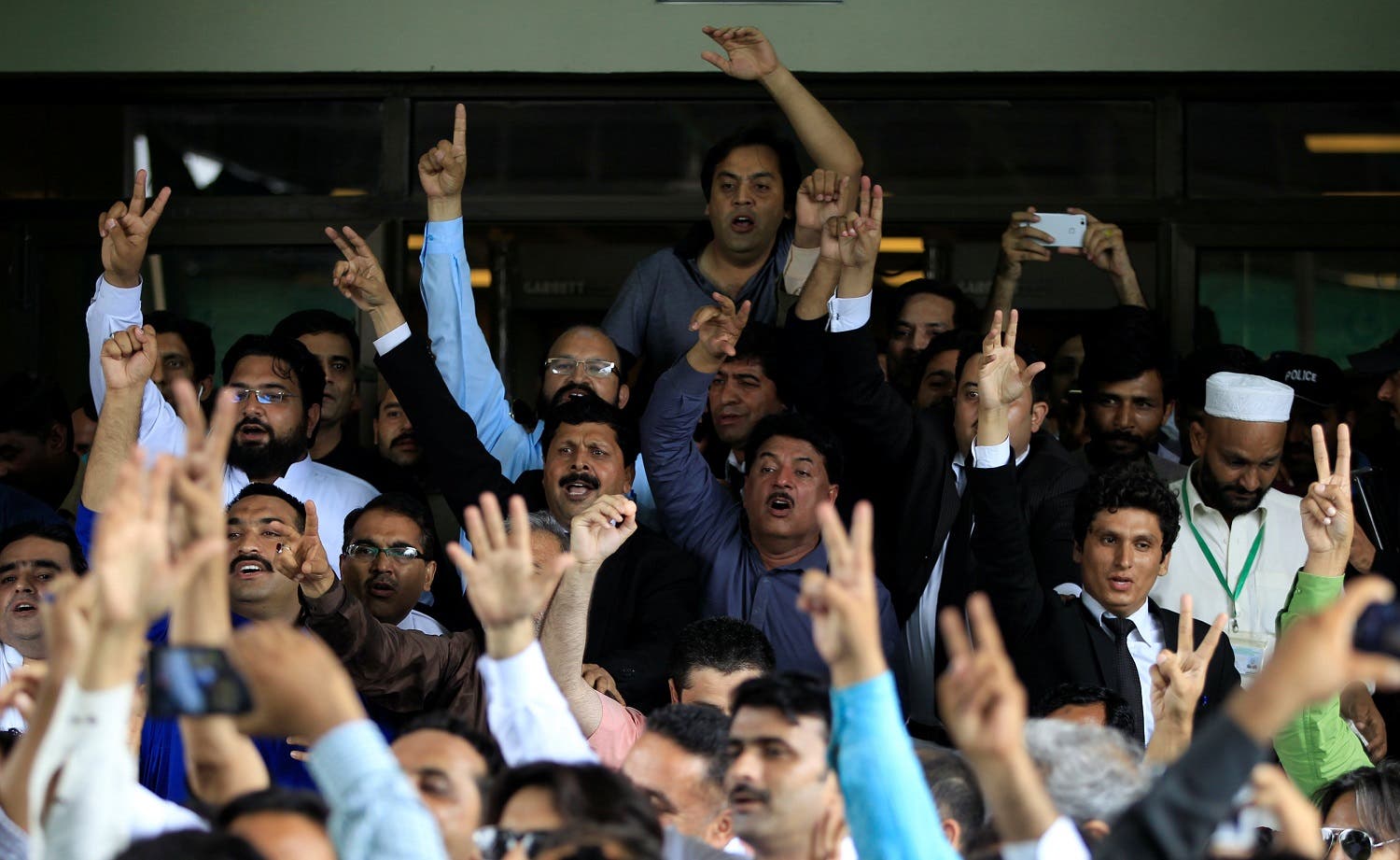 Legal wealth
The PML-N insists the wealth was acquired legally, through Sharif family businesses in Pakistan and the Gulf. The push against Sharif has been spearheaded by cricketer-turned-politician Imran Khan and his Pakistan Tehreek-i-Insaf party, who said Sharif has lost "moral authority".
Bribery and other forms of graft are endemic in Pakistan, with the country coming in 116th place out of 176 countries ranked according to corruption by Transparency International in 2017. Sharif has been ousted by graft allegations once before, during the first of his three terms as prime minister in 1993. He has not yet completed a term as prime minister, having been toppled in his second term by a military coup in 1999.
The allegations are a blow to his credibility ahead of general elections due to be held by next year, and as the civilian government appears to have reached an uneasy detente with the military, which has ruled Pakistan for half of its existence.
His party currently has no clear successor in place. Daughter Maryam does not hold public office, while his brother Shahbaz Sharif, the current chief minister of Punjab province, holds only a provincial seat.