A CCTV security camera has revealed that a paramedic attacked a preganant nurse at hospital in the city of Valparaison on the coast of central Chile, the British Daily Mail reported Tuesday.

The footage depicts a heated argument between the two in a hospital corridor.
The paramedic grabs the nurse by her hair and proceeds to shout at her. What appeared to the nurse to be an argument coming to an end, escalated further with the paramedic kicking her in the stomach ultimately shoving her into the door behind her.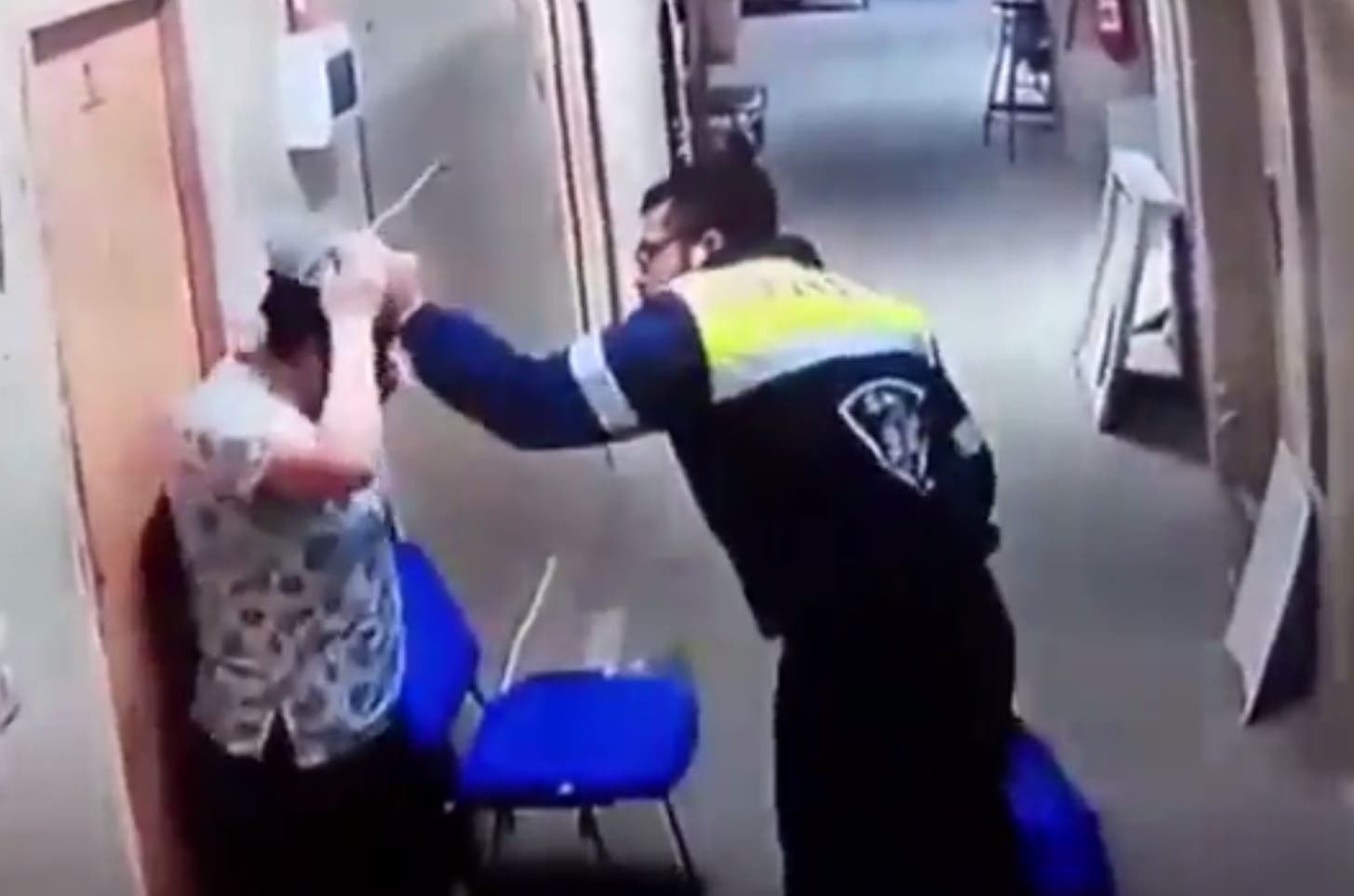 The argument lasted for approximately three minutes, reported the tabloid. It only came to an end when security forces arrived at the scene.
After the video spread on Chilean media sites, several people expressed their outrage regarding the incident.
The paramedic has been detained and is likely to face criminal charges. What ignited the incident remains unknown, stipulated the report.