A van has crashed into dozens of people in Barcelona's city centre, local police said on Wednesday.
Police have confirmed 14 people were killed, in the terrorist act in Barcelona where a van ploughed into pedestrians and two armed men entered a restaurant and chased by the police.
ISIS claimed responsibility for the attack, the group's Amaq news agency said.

"The perpetrators of the Barcelona attack are soldiers of ISIS and carried out the operation in response to calls for targeting coalition states," the agency said, referring to a United States-led coalition against the militant group.
One of the van attackers has died in a shootout with police, while two were arrested over the attack while the driver has not been apprehended.
Two of the suspects in custody in Barcelona van attack are a Spanish national from Melilla and a Moroccan.
The Moroccan national was identified as Driss Oukabir Soprano.

There were over 100 people reported injured in a "massive crash", police said on Twitter. Catalan emergency services said people should not go to the area around Placa Catalunya.
Spanish police said they suspected a deadly explosion at a house late Wednesday was linked to the van attack.
Josep Lluis Trapero of the regional police of Catalonia told reporters Thursday that the explosion hit a house in Alcanar some 200 kilometers (124 miles) south of Barcelona, leaving at least one person dead, and police suspected those in the house were "preparing an explosive device."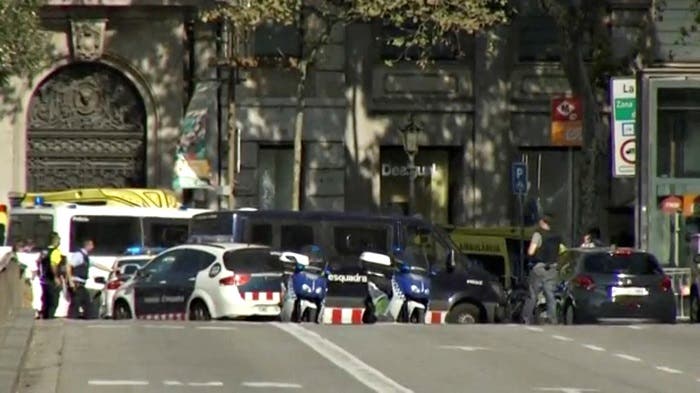 The driver of the van fled vehicle on foot -el pais newspaper, citing police.
A number of people were injured when a van rammed into a crowd of pedestrians on Barcelona's iconic Las Ramblas on Thursday, police said.
"Huge collision on Las Ramblas in Barcelona by an individual driving a van, many injuries," a statement said.
The area around the incident was cordoned off, with several ambulances and police vehicles on the scene, an AFP correspondent said.
The famous Las Ramblas Boulevard is one of Barcelona's busiest streets, normally thronged with tourists and street performers until well into the night.
It was not immediately clear if the van had been deliberately driven into people, but vehicles have been used as weapons in several terror attacks in Europe in recent years.
Two armed men have entered a restaurant in Barcelona after van crash.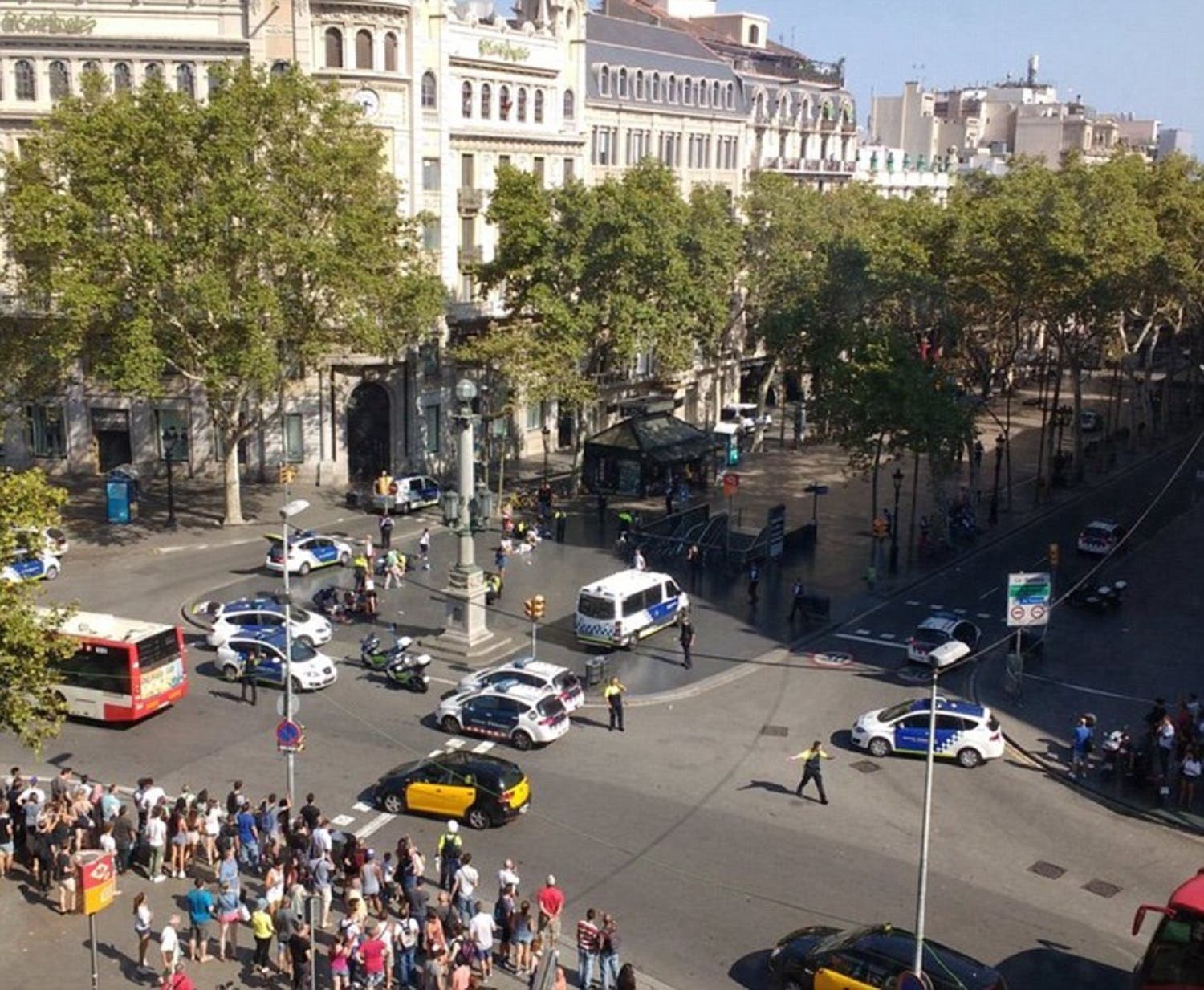 Spanish Prime Minister Mariano Rajoy said on Thursday he was in contact with authorities. Rajoy said on Twitter the priority was to attend to the injured.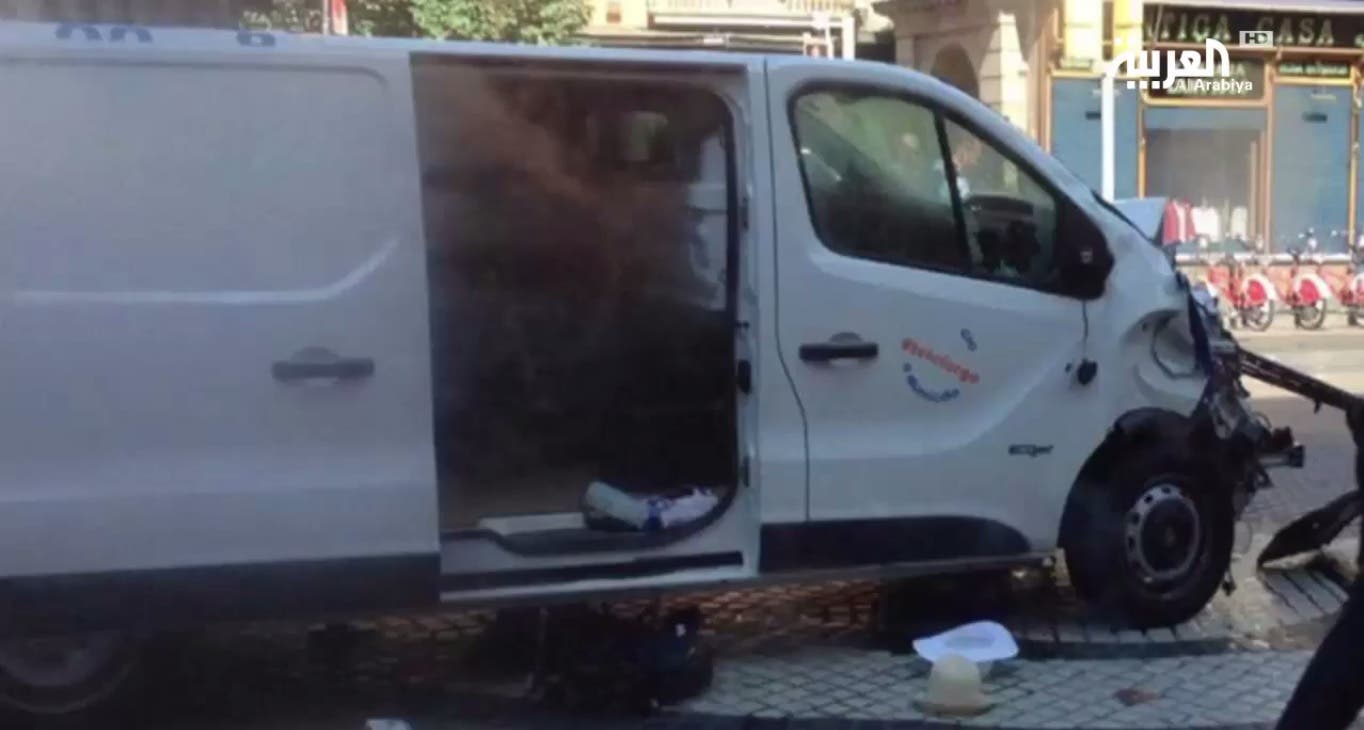 (With Reuters, AFP)