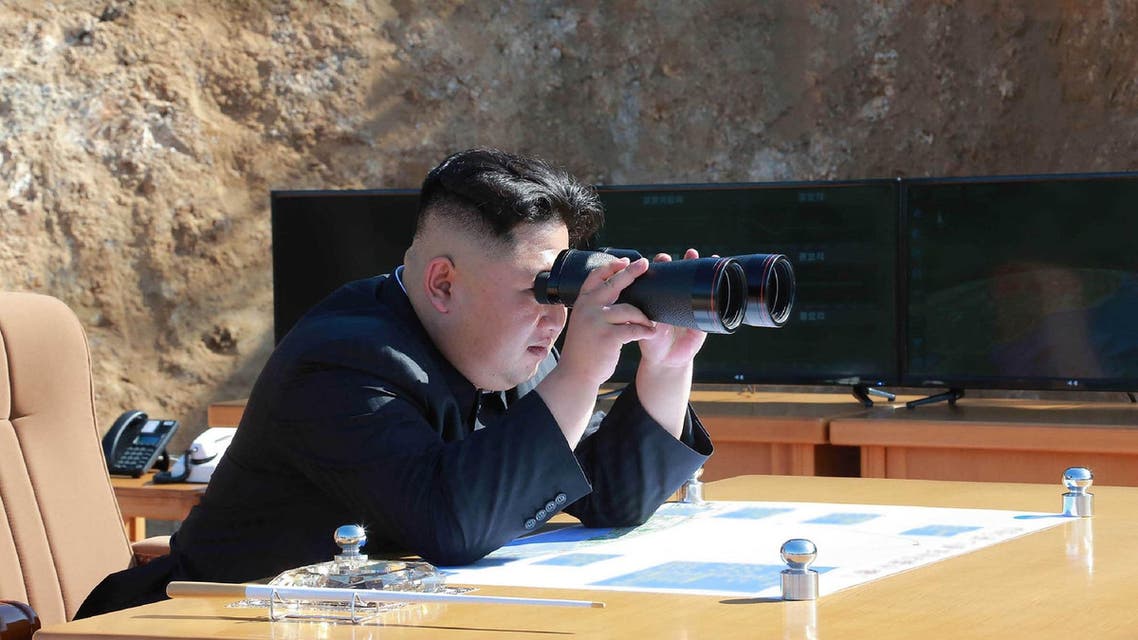 Kim says firing missile over Japan was 'to vent long grudge of Korean people'
For the first time, on Wednesday, nuclear-armed North Korea admitted that it had fired a missile over Japan.
A statement by the official Korean Central News Agency said that Kim Jong-Un "gave vent to the long-pent grudge of the Korean people" and wants to make "the cruel Japanese islanders insensible on bloody August 29".
North Korea has twice previously sent rockets over the main islands of Japan, in 1998 and 2009, but on both occasions claimed they were space launch vehicles.
The launch, it added, was timed to mark the 107th anniversary of the Japan-Korea treaty of 1910, under which Tokyo colonized the Korean peninsula.
The Tuesday launch represented a major escalation by Pyongyang in the face of tensions over its weapons programs, which have seen it threaten to send a salvo of missiles towards the US territory of Guam and prompted President Donald Trump to warn of "fire and fury".
The launch of the Hwasong-12 intermediate-range missile was supervised by Kim, KCNA reported.
It "crossed the sky above Oshima peninsula of Hokkaido and Cape Erimo of Japan along the preset flight track and accurately hit the preset target waters in northern Pacific", it said.
South Korea's military said Tuesday that it had traveled around 2,700 kilometers and reached a maximum altitude of 550 kilometers.
"The drill had no impact on the security of the neighboring countries," KCNA insisted, adding that Kim expressed "great satisfaction" over the launch.
There would be "more ballistic rocket launching drills with the Pacific as a target in the future", it cited him as saying.